Tyler Bates '13 was 22 and coaching his first season with the Loudonville High School girls basketball team when he made a big statement.
To the surprise of his players and the fans, Tyler came out of the locker room wearing a red suit — head to toe.
"I've been asked about the red suit as much as our basketball team," says Tyler, who teaches geometry at the school. "When I took over six years ago, there wasn't a lot of excitement or buzz. We wanted to generate as much buzz as possible. One night I was watching a Louisville game and Rick Pitino had a red suit, and I thought it would be a great idea."
Luckily for Tyler, a local tuxedo shop had a red suit, though now it's only worn for special games.
"It's evolved into Christmas sweaters, but I never tell them when I'm going to wear the red suit," he says.
Tyler and the Loudonville Redbirds don't need many gimmicks to generate excitement these days. In six seasons, Tyler has led Loudonville to a 94-46 record. Over the past three seasons, the Redbirds have earned a state ranking in Ohio's Division III, along with three Mid-Buckeye Conference championships.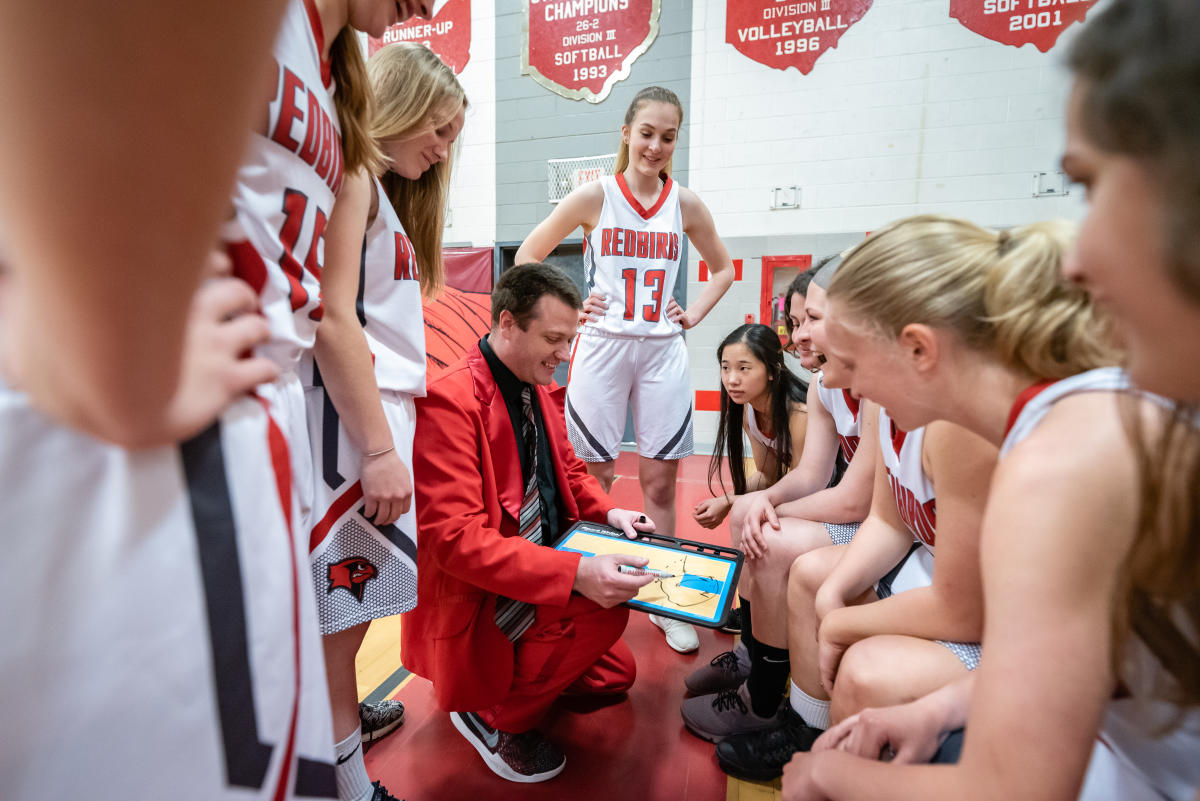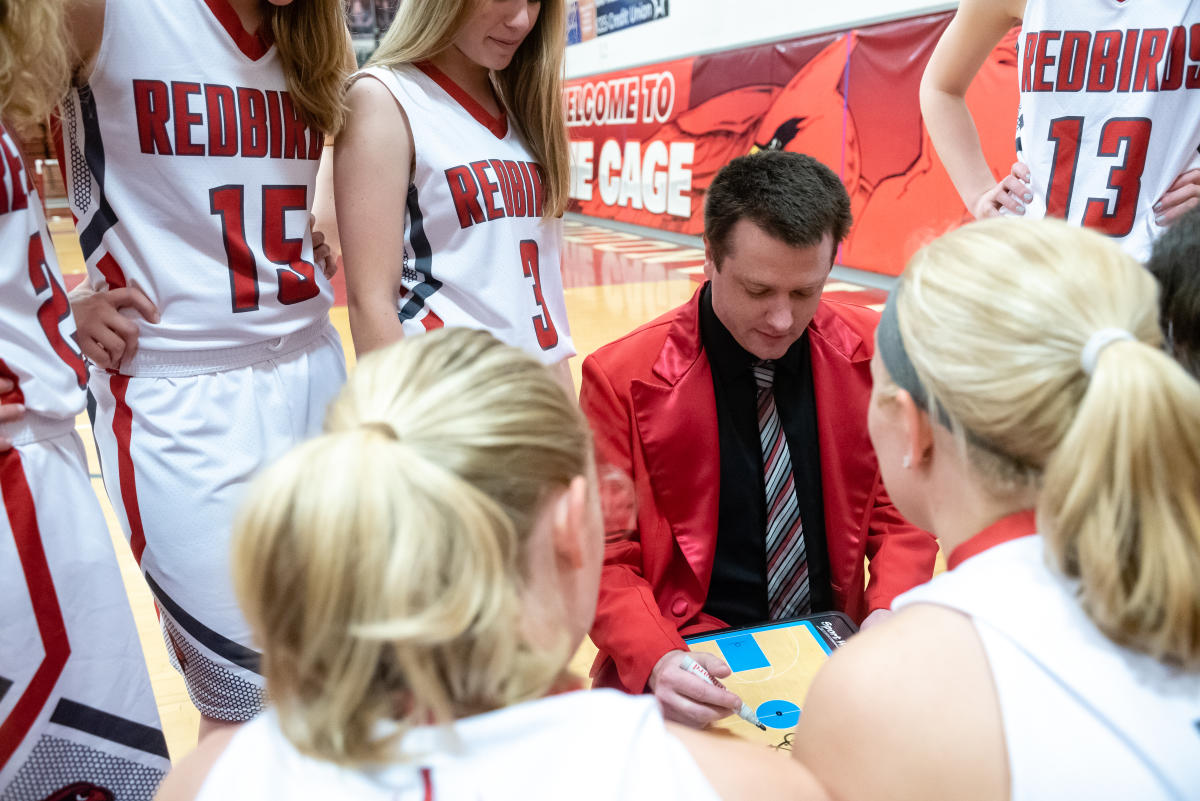 In 2018-19, Loudonville was a district runner-up, and Tyler's hard work and dedication to the program are being noticed. In March, the Women's Basketball Coaches Association included Tyler on its 2019 Thirty Under 30 coaches.
The list includes 29 college assistant coaches from programs like Clemson University, University of Kentucky and Brown University. Tyler's inclusion stands out because he is the only head coach and only high school representative.
"I am humbled and grateful to be recognized among such a great group of young coaches in the world of women's basketball," Tyler says. "I have had the privilege of working with so many outstanding young women during my coaching career. These players have taught me life lessons that extend far beyond the basketball court."
Marietta College's women's basketball coach Kole Vivian nominated Tyler for the honor.
"I think he is one of the best young high school coaches I've been around," Vivian says. "He took over a 3-20 team the year before he arrived at Loudonville and improved them by 10 wins the first year; and has achieved 20 wins with his teams the last three seasons. … For him to have such quick success at Loudonville and to have an extended period of success is pretty remarkable."
The Redbirds are also a regular participant in Vivian's shootout camp each summer.
"Last year, he took them on a dinner cruise when they were in Marietta," Vivian says. "He also does fun stuff with his team in addition to wins, like taking them to hear author Jon Gordon speak after reading his book. He helps them make college contacts. He is really all about his team and making them better people."
Tyler and the other members of the Thirty Under 30 coaches were recognized during the Women's Final Four in Tampa, Florida. According to the WBCA, the honor is bestowed upon those who exemplify involvement in community service, their mentorship and impacting others, professional manner and attitude, and professional association involvement.
"I probably wouldn't have had a realistic chance at this if a college coach hadn't nominated me," Tyler says. "It's really humbling to be on a list with all of those successful young coaches."
Tyler got his start in coaching in AAU when he was a senior at Smithville (Ohio) High School. After one season on Marietta College's men's team, he honed his skills as a student-assistant with the women's program under then-head coach Stacia Shrider and current head coach Kole Vivian.
"My experience at Marietta College was incredible," Tyler says. "My professors and the people I met on campus and in the town of Marietta have helped me a lot. I also met Coach Vivian, and he's been one of my best friends and a great mentor."
Vivian says the two of them hit it off almost immediately after he was hired as an assistant in 2012.
"He went above and beyond the duties of a student assistant, as he attended preseason workouts, put the players through player development, came to each practice and game, and provided motivation for our team," Vivian says.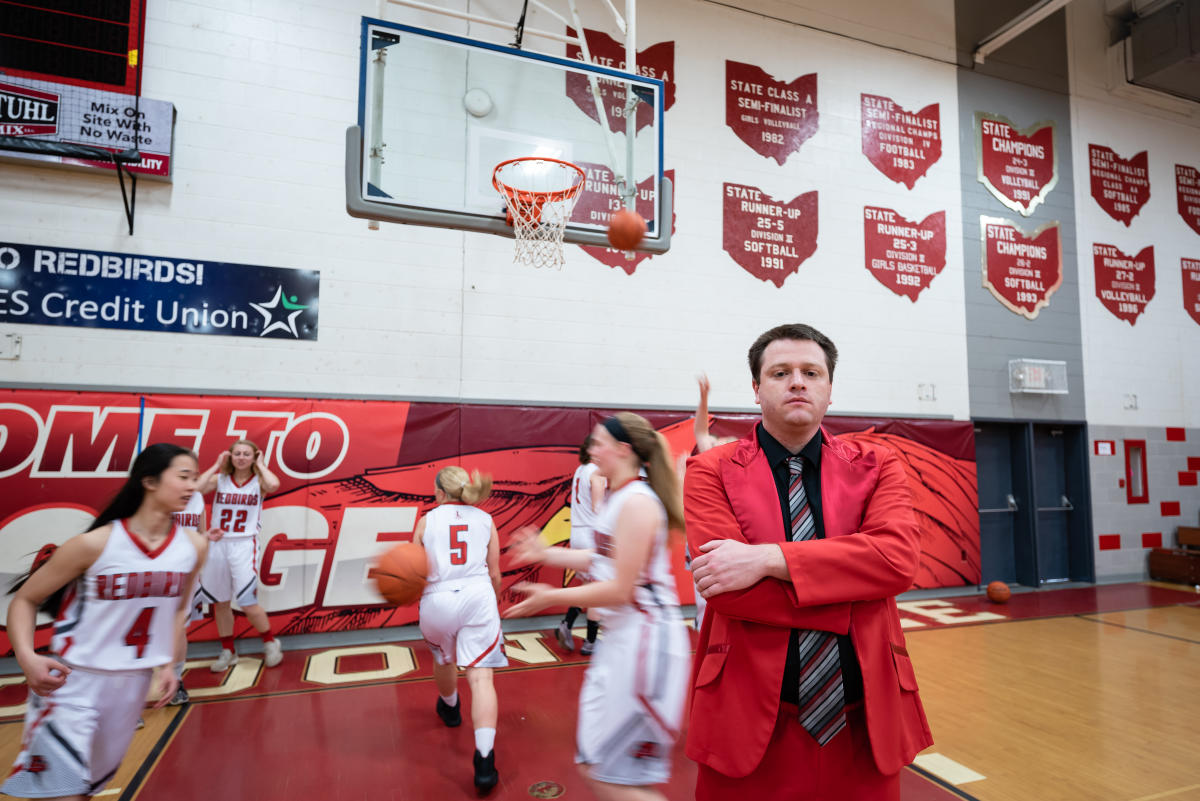 Vivian says nominating Tyler for Thirty Under 30 was an easy decision.
"Tyler has really matured into a great young coach.  He has a way of communicating with his players that makes it really fun for them," Vivian says. "He is always working on his relationships with players so he can coach them hard and get the most out of them. His basketball IQ is great, but his ability to build relationships with his players is his best attribute."
He also coaches smart players. The 2018-19 Loudonville team was named the top academic team in Ohio by the Ohio Girls Basketball Association.
"That's something we take seriously, and I'm proud of this accomplishment," he says.
Tyler says the future of Loudonville basketball is bright and he looks forward to being a part of it — even if there is a chance to move into the college game to coach.
"I've always loved the high school game, and I don't know if I would be willing to relocate," Tyler says. "I've grown up around here. It's flattering when people ask me about coaching at a college, but I love what I do and if the kids keep working hard, and I have the support of the administration and the community, I don't see any reason why I would want to do anything else."
- Tom Perry