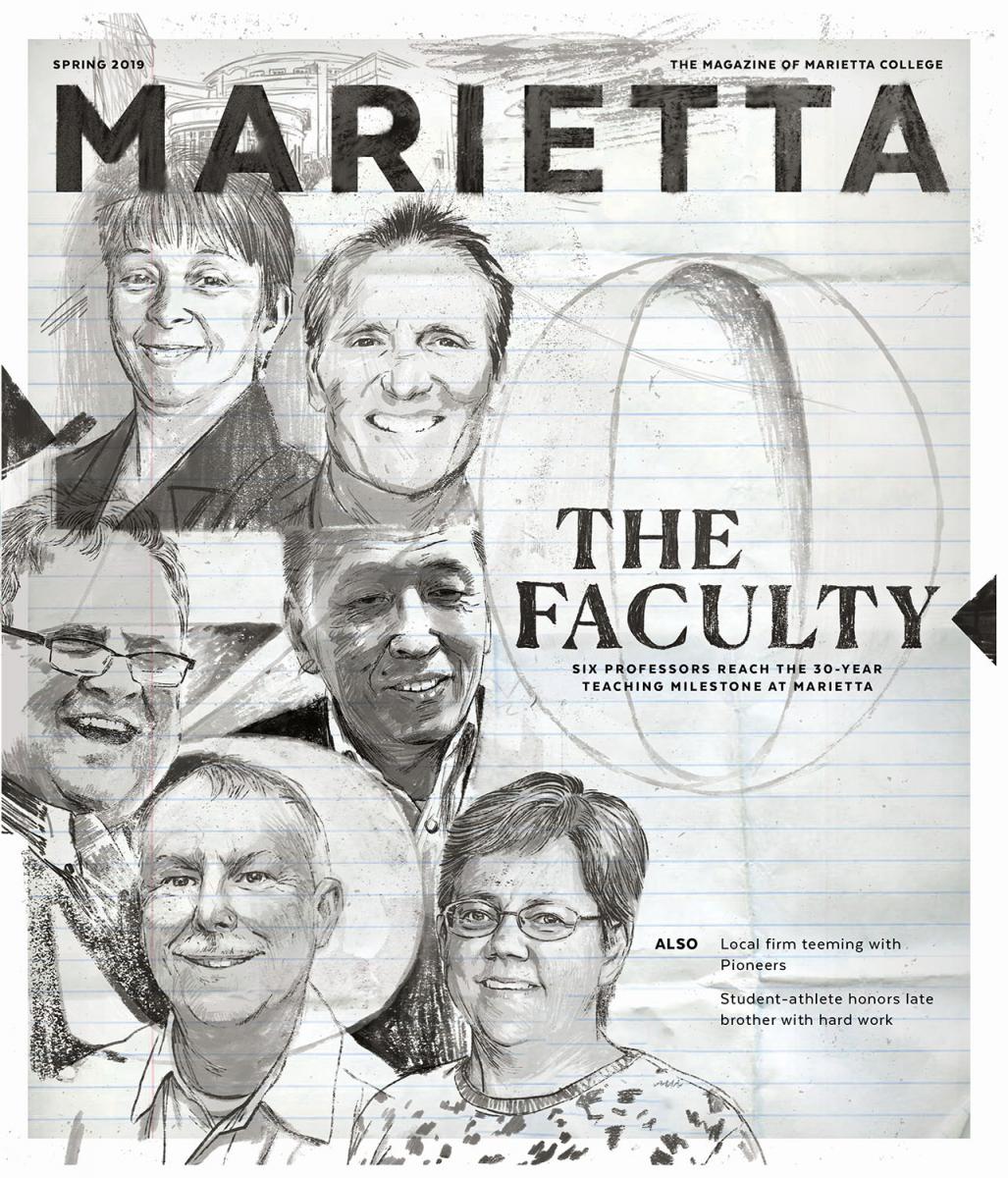 Spring 2019
In the fall of 1989, a group of new professors joined Marietta's faculty, filling vacancies in Accounting, Political Science, Philosophy, Chemistry, Biology and Sports Medicine.
This spring, Grace Johnson, Xiaoxiong Yi, Ken Itzkowitz, Debbie Egolf, Dave McShaffrey and Sam Crowther completed their 30th year at Marietta College. The special "Class of 1989" share a little insight of their time at Marietta — from their arrival to what makes their role at the College exciting every academic year.
Also in this issue are features about T.J. King, a student-athlete at Marietta who is overcoming the heartache of losing his younger brother by becoming one of the world's up-and-coming powerlifters, as well as a first-person account of the historic win during the 1966 Dad Vail Regatta.
If you have a story idea or an update you would like to include in the Class Notes section of Marietta Magazine, please send that information by email to marketing@marietta.edu.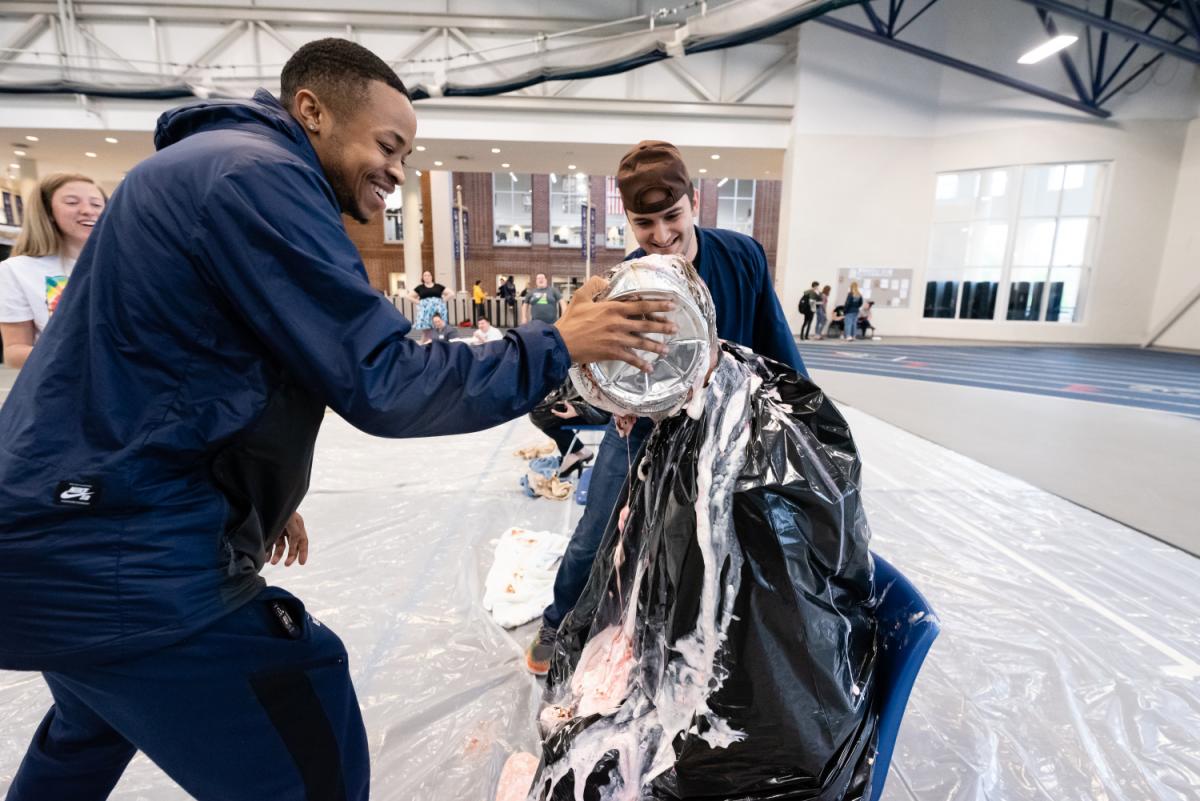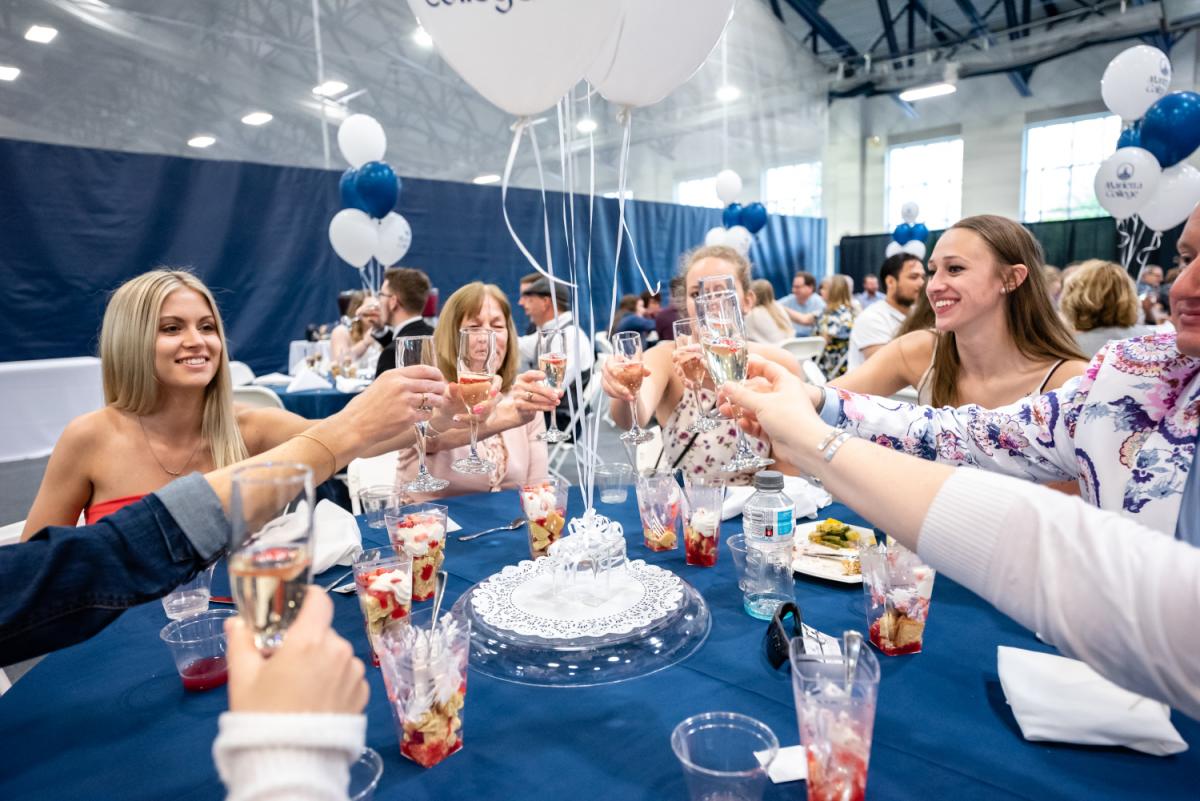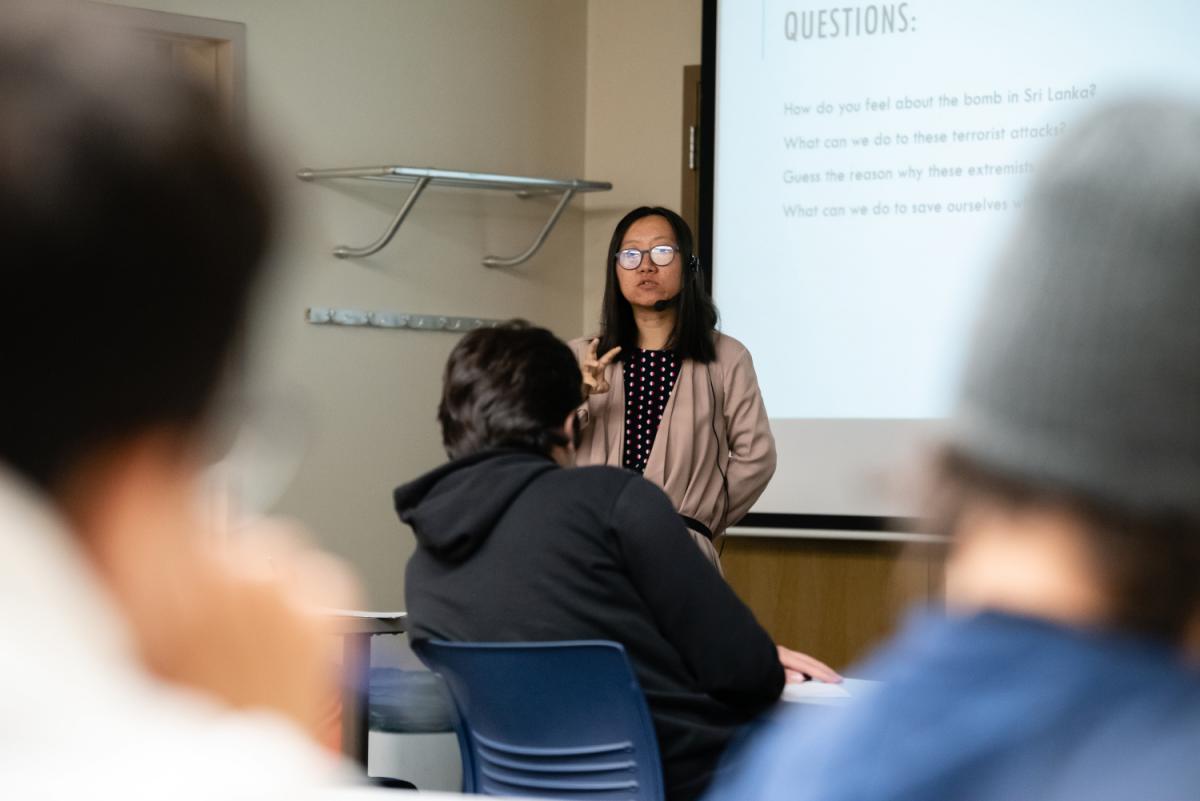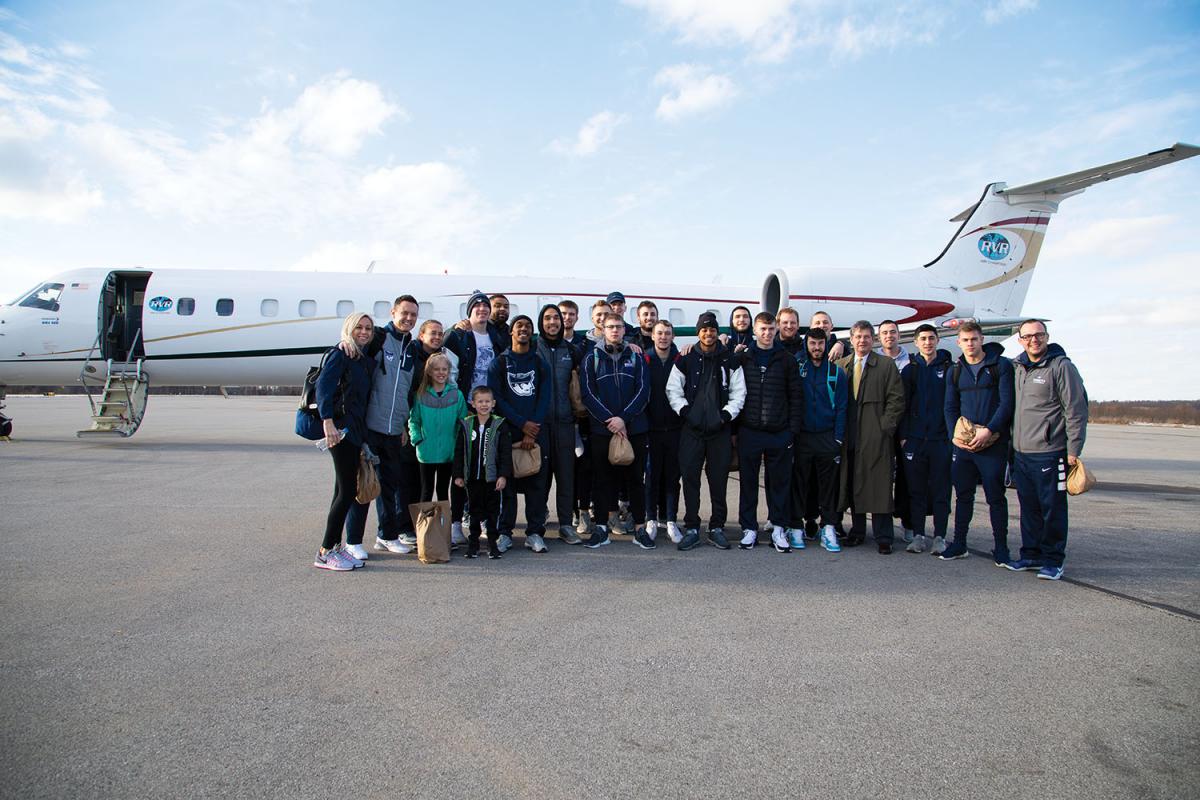 > (Top left) Mel Shuler '19 (left) and Joe Hall '19 celebrated the last day of spring semester classes during FunFest Friday, including participating in Brother 2 Brother's Pie in the Face fundraiser
> (Top right) Megan Horsley '19 (far left) and Amanda Arrowood '19 (far right) toasted their pending graduation with family members during the College's Strawberries & Crème luncheon
> (Bottom left) Visiting Professor Jinghan "Ivy" Feng from Marietta College's newest exchange partner, Hebei Finance University, taught Chinese Culture with Assistant Professor and Director of Asian Studies Jenni Zhang
> (Bottom right) Marietta's 2018-19 men's basketball team traveled to Augustana College in Rock Island, Illinois, in March to compete in the NCAA Division III tournament. The Pioneers defeated Oswego State 78-61 in the Section Semifinal before losing to Wheaton College 91-87 in the Elite 8 game. The Pioneers finished the season with a 23-7 record
---
Feature
Three Decades and Counting
In 1989, a group of young instructors arrived at Marietta College eager to build their careers. This spring, six professors celebrated their 30th year on Marietta's faculty.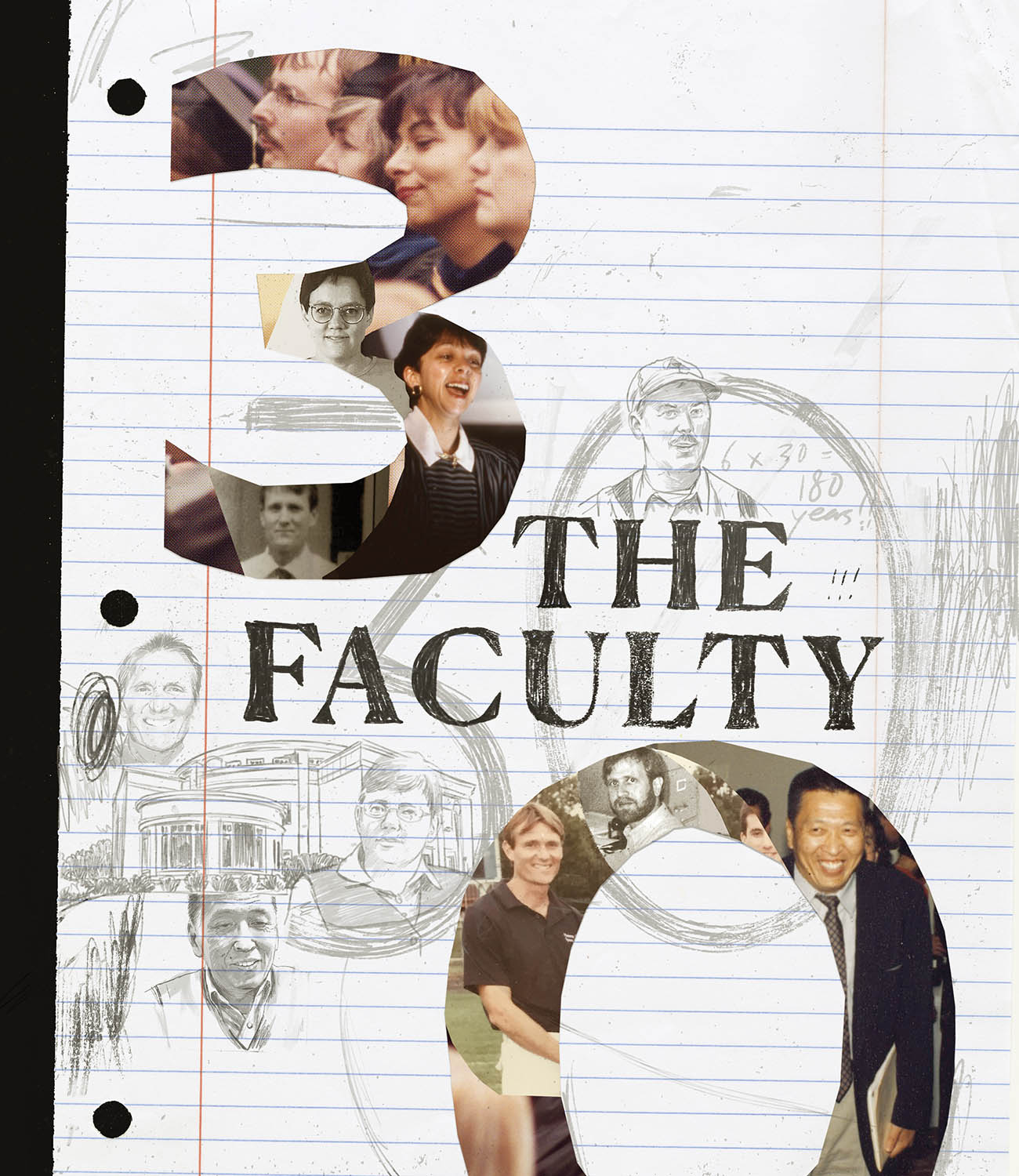 ---
Transitions
Lining Up
The past four years didn't feel like they went by in a flash. All the early morning classes, late night studying and nerve-wracking presentations built up to this day, when approximately 200 graduates joined The Long Blue Line. From here, they'll blaze their own trails in their professions and in their communities — and from here, the memories of their four years will become some of the most cherished.
See Commencement 2019
---
Marietta Scene
Letter from the editor, and letters from readers
---
More Marietta
Pioneers: Athletic News
Developments: News from our Advancement Office
Marietta Moment
The Long Blue Line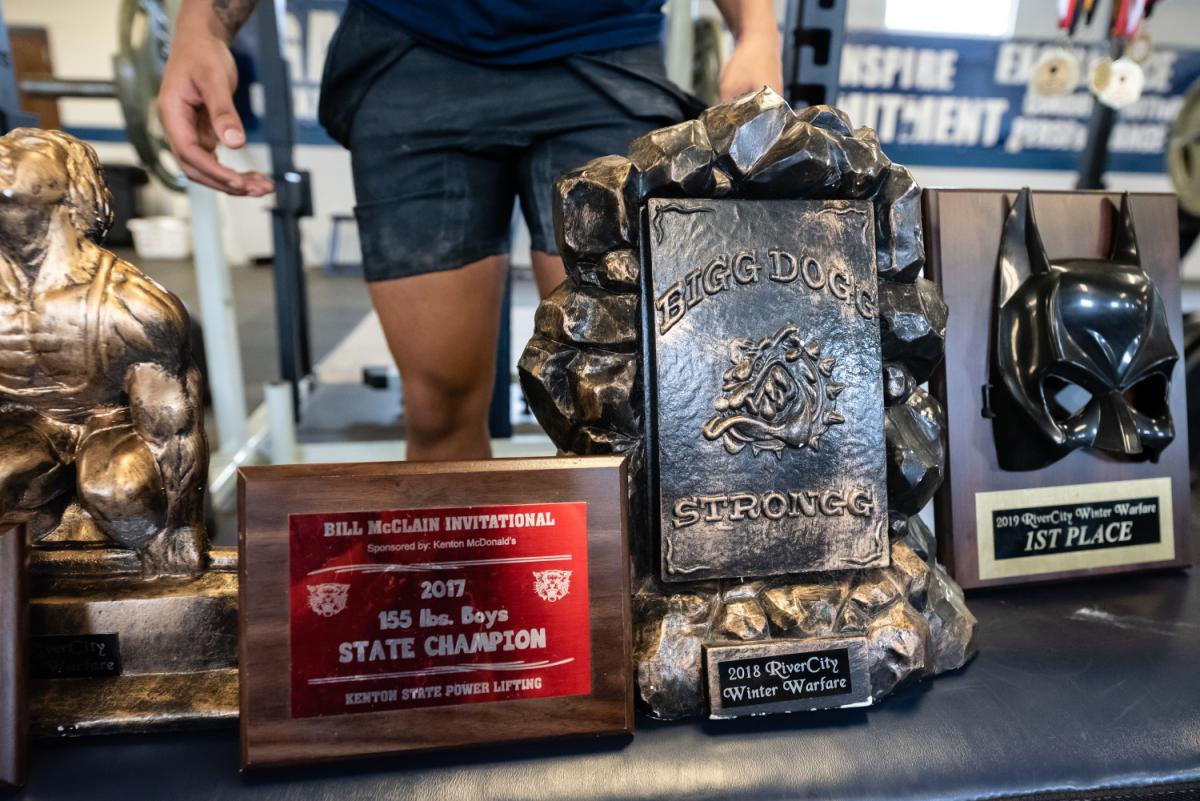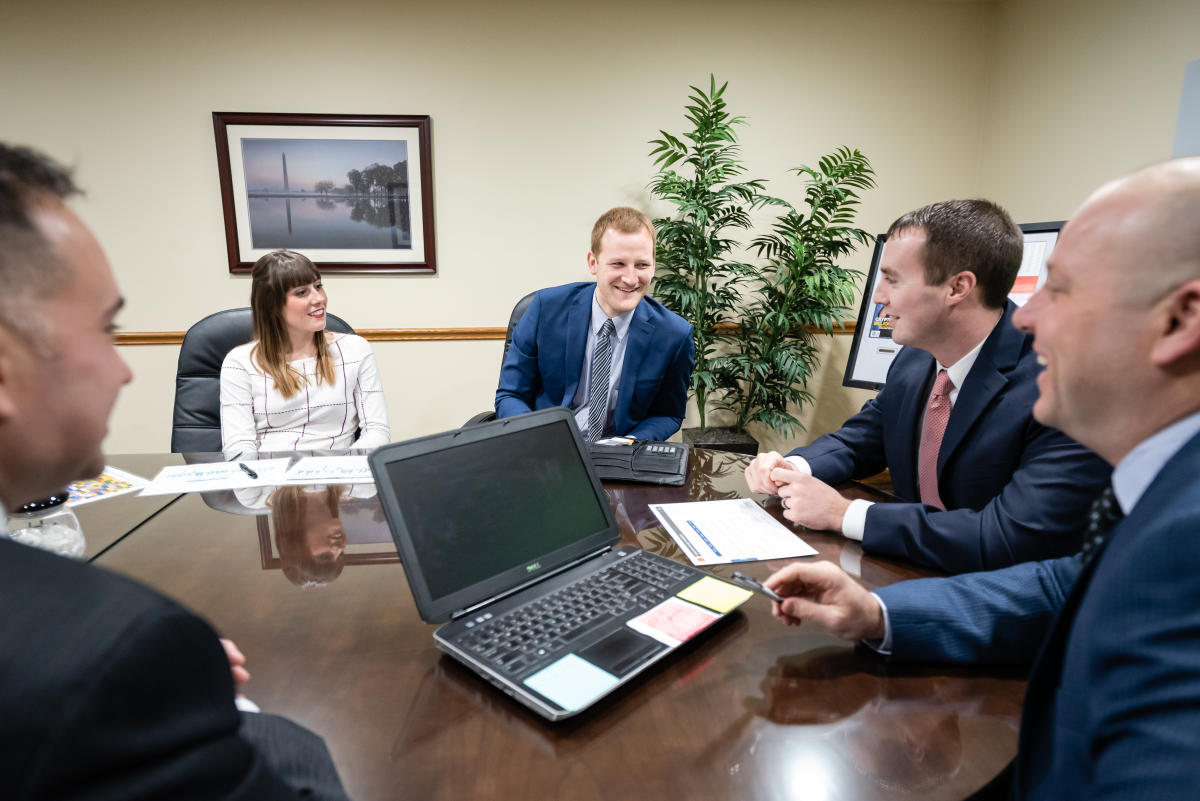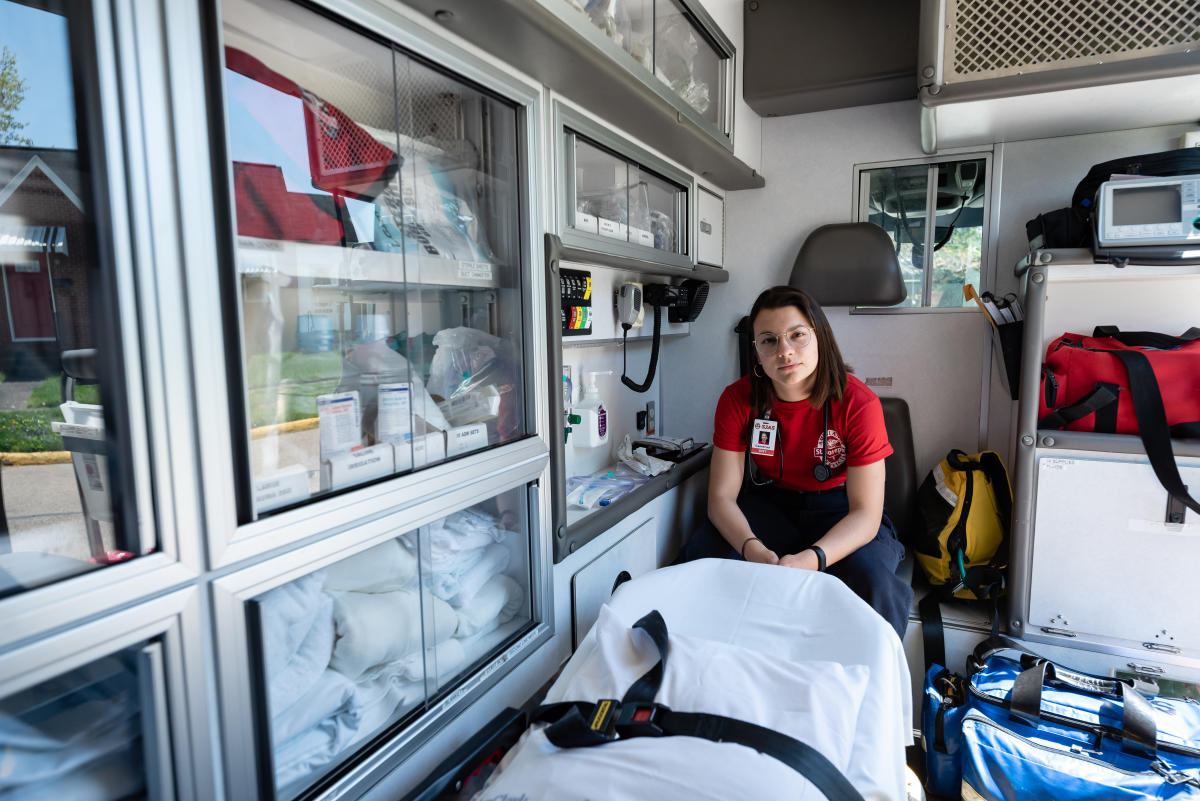 ---
Kimberly West Murnieks '93
Alumna appointed to serve as Ohio's director of the office of budget and management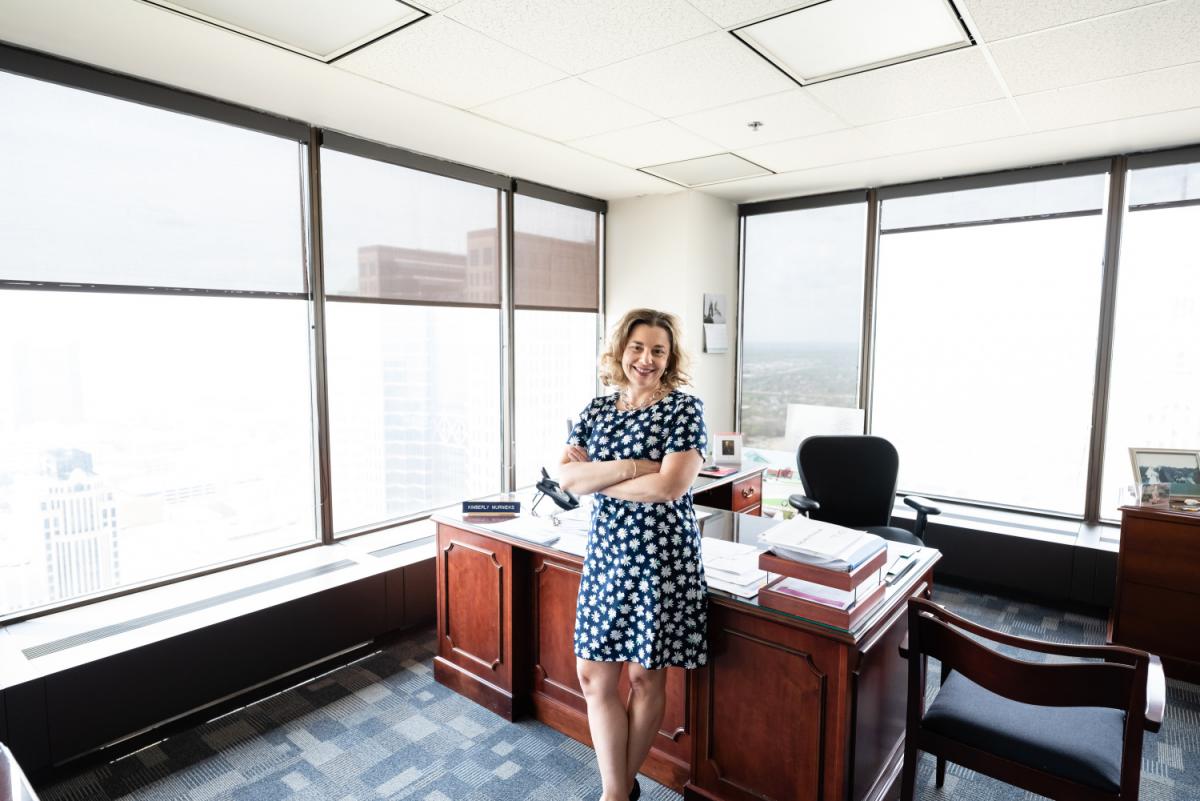 "As a lifelong Ohioan and a Pioneer, I am honored to serve in Governor DeWine's Cabinet. As Ohio's Budget Director, I make sure state government operates efficiently and effectively for our citizens. Ohio's outlook is strong and we are focused on investing in the future — supporting families, strengthening our schools and growing our workforce. We want Ohio to continue to be the best place to live, work and raise a family. It's a huge task to plan the Governor's budget for the seventh-largest state in the country with a GDP larger than all but 20 countries in the world — but Marietta College prepared me well!"
Biography: Kimberly West Murnieks '93 fondly remembers completing a Washington Semester in D.C. as a Political Science major, as well as the mentoring she received from her undergraduate advisor, the late Dr. Jackie DeLaat. Those experiences helped to prepare her for a life of public service, which she began as a budget analyst for Ohio's Office of Budget and Management, as well as with the Ohio Department of Education as its Executive Director, and, most recently, as the Chief Operating Officer for the Ohio Attorney General's Office. This year, Murnieks was appointed by newly elected Ohio Governor Mike DeWine to lead the Office of Budget and Management. 
---