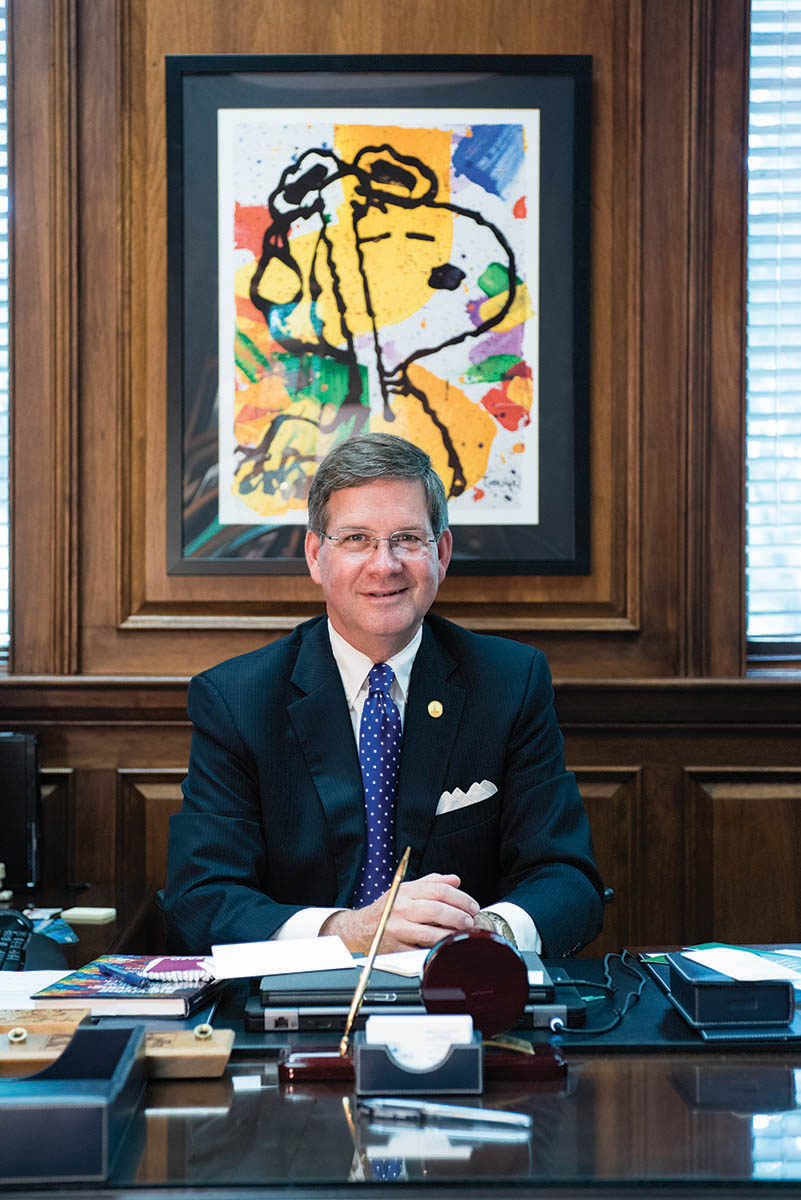 A few weeks ago, I had the honor of welcoming members of Marietta College's 182nd graduating class to The Long Blue Line, and they proudly join the ranks of a worldwide Pioneer alumni network that is more than 25,000 strong. 
Some of them will pursue advanced degrees while most of them will begin their careers in a variety of professional fields. I am excited for their futures and convinced this generation of Pioneers is positioned well for success.
When I interact with business leaders, politicians, parents and my colleagues in academia, we talk about what we believe today's graduates need to succeed, and they typically want to know if Marietta is living up to its obligation to prepare students for a changing world.
It is with much pride that I tell them we are doing that and more.
I know employers are impressed with our graduates because they routinely share the positive experiences they are enjoying with Marietta College alumni working for them. And we have many examples of graduates who are at or near the top of their class in law school, medical school, veterinary school, graduate school and so on.
We attribute this success to the quality of education they receive — a strong balance between the deep-rooted liberal arts teachings to go with the all-important skills that are learned in the major that help develop the highly sought-after proficiencies in creativity, critical thinking and global awareness.
We provide our students with impactful learning experiences that require them to decipher real-world problems. A great example is the work of Fifth Street Consulting, a student-led, faculty-advised consulting firm specializing in communication and media consulting. They worked with Marathon Petroleum in the fall, and then, in the spring a new group of students advised the College's Pioneer Activities Council on how they can improve student programming.
You should also be aware of the exceptional experiences our students are obtaining by competing in contests for young entrepreneurs, and the impressive internships they have earned for this summer — including Ashley Klopfenstein '20, who will be working at Plante Moran in Chicago after earning the Robert Evans Internship Endowment Award.
The entire campus got a firsthand look at how and why this works during our ninth annual All Scholars Day, when more than 100 of our students shared their research, creative projects and senior capstones. While we do not conduct traditional classes on this day, I believe strongly that our students are not lacking for academic stimulus.
In fact, students who are not presenting are there asking questions of the presenters and realizing what the expectations are for them before they graduate. Yes, we are preparing our students for their futures.
What sometimes gets lost during this celebration of academics and undergraduate research are all of the incredible faculty members who provide guidance and reassurance to the students.
In this issue of Marietta, we highlight some of those remarkable faculty — a group of six who just completed their 30th year of teaching. It is an amazing accomplishment, but it is much more than that. We rely on our faculty to teach, but also to be mentors who push our students to be the best.
We see it every day, and I am proud to share it with you today.
Bring forth a Pioneer!

---
Follow the President Online
twitter.com/President_Ruud
instagram.com/presidentruud
facebook.com/MariettaCollegePresident