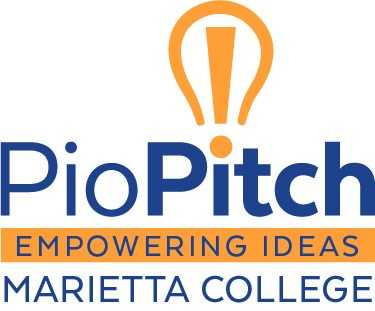 PioPitch: Homecoming Edition
Saturday, October 15, 2022
10:00 – 11:00 a.m.
Thomas 124 (Cooper Auditorium)
Marietta College
Free and open to the public  
Entrepreneurship Students Need Your Feedback
In this session of PioPitch, entrepreneurship students will describe their services and seek feedback on how to improve how they produce, promote, and deliver these services.  
Meet the Presenters
Allison Barnes is a student, entrepreneur, and artist.  At Marietta College, Barnes studies entrepreneurship and leadership and also serves as a member of the National Society of Leadership and Success and Entrepreneurship Advisory Board. In December 2021, Barnes won the top prize in Round 3 (Business Plan) of the PioBiz Competition.  Barnes' business, Art on the Move, is an accessible space for non-artists, hobbyists, and beginners to incubate their creativity. As a lifelong artist, Barnes recognizes the significance of having access to art, especially through hard times, and wanted to give others the opportunity to create art and build new skills.  Art on the Move opened for business in June 2022.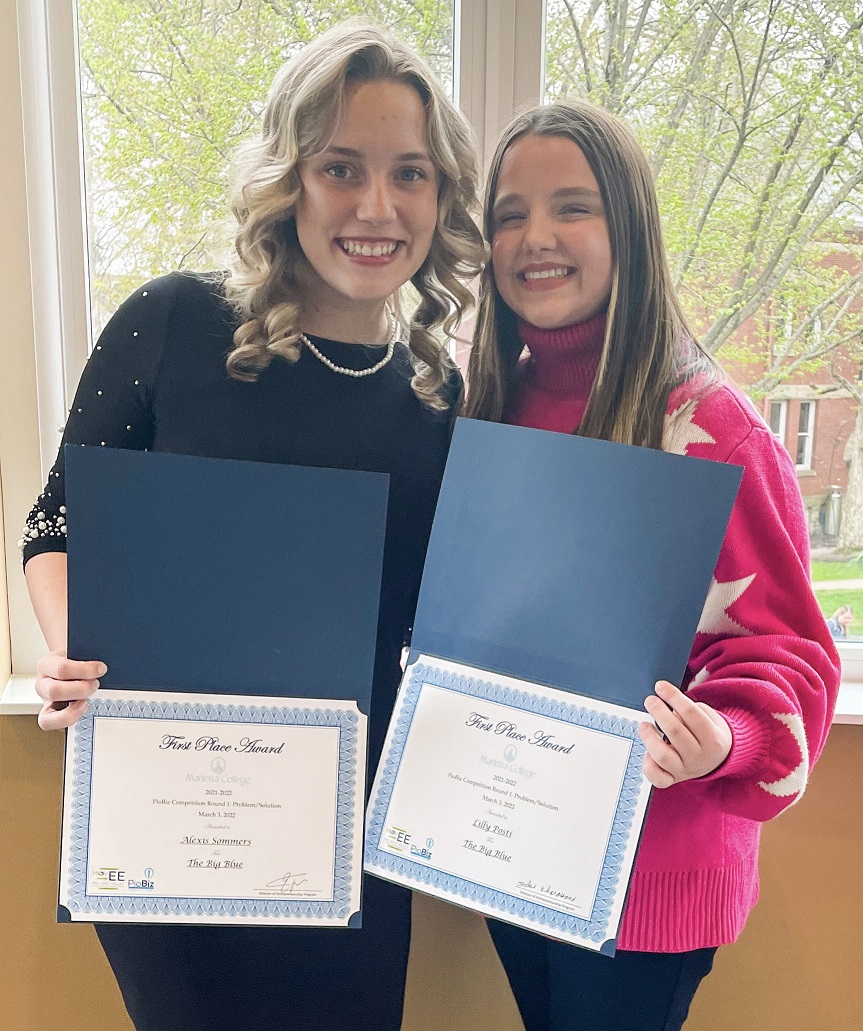 Alexis Sommers and Lilly Posti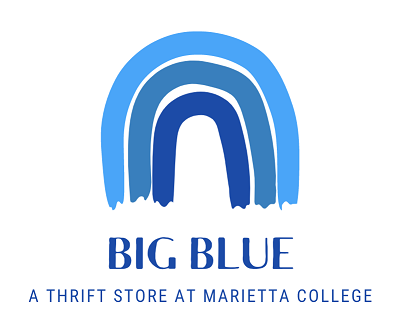 In Fall 2021, Alexis and Lilly were assigned to work on a pitch project in their first entrepreneurship class, the Entrepreneurial Mindset. After Lilly came across a thrift shop on Otterbein University's campus, she suggested that they use the same concept as their pitch project in class. The idea was to open a non-profit thrift shop named the "Big Blue" on the Marietta College campus. Initially, the mission of Big Blue was to create an alternative shopping opportunity for Marietta College students that was trendy and affordable while resulting in less waste and less clutter in small dorm closets. After their final class presentation, Lilly and Alexis pitched the same idea in Round One of the PioBiz Competition and claimed first place.  Just a few weeks later, Big Blue hosted its first pop-up thrifting event. This successful event encouraged the duo to continue working on this project throughout the summer months and look for a permanent location for their business.