Get Connected with Marietta
Natural curiosity, a desire to find solutions, and a commitment to improving the lives of others — these are just a few of the traits that Chemistry majors at Marietta College possess.
At Marietta you will benefit from rigorous instruction in the classroom, training in a variety of labs, close relationships with expert faculty, involvement in serious research and high-level internships, and opportunities to present original research on campus and during professional conferences.
Starting as a junior, you will work with a faculty mentor who will guide you through at least one year of independent laboratory research. You will use campus laboratories equipped with the latest technology and instrumentation, including a nuclear magnetic resonance spectrometer, a Fourier-transform infrared spectrophotometer, a gas chromatograph-mass spectrometer, laser equipment and molecular modeling software.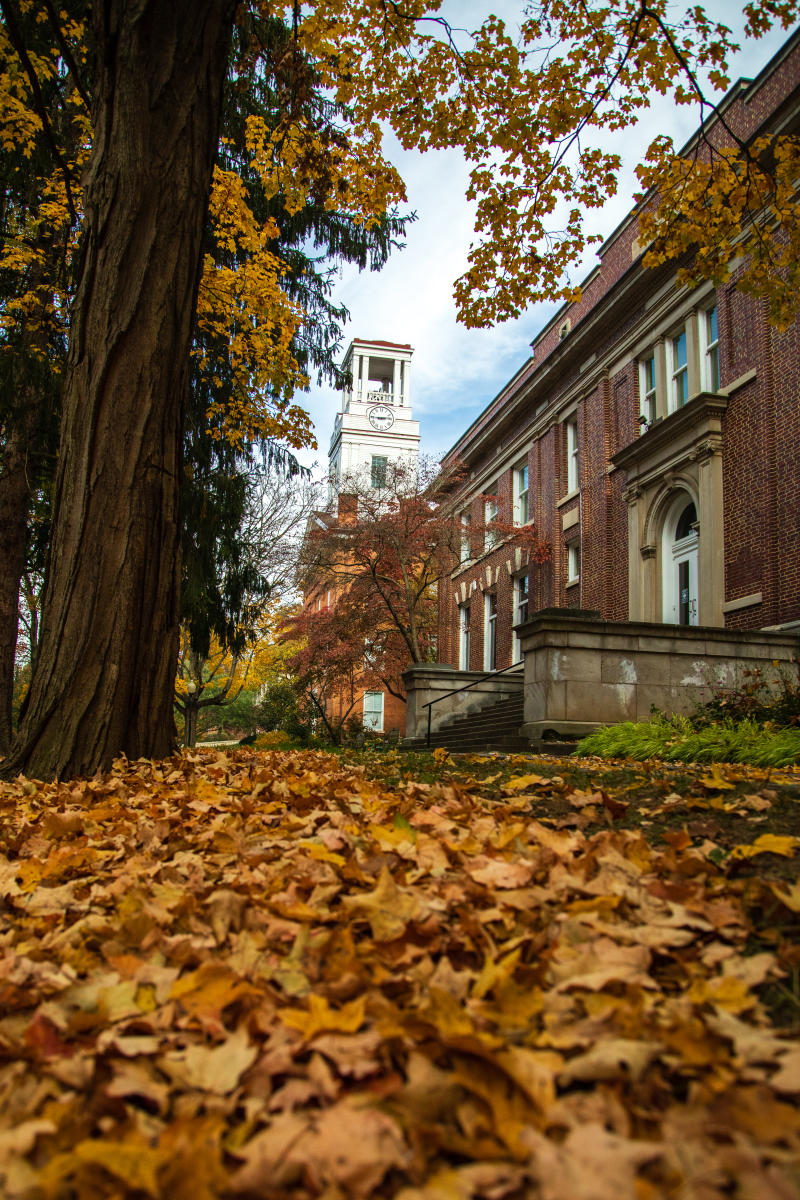 The Chemistry Major
At Marietta College
Whether the goal is to continue onto graduate school or to go directly into working in a lab, our Chemistry majors begin building their knowledge and their laboratory skillsets from the first day of class. Marietta offers an American Chemical Society-certified major and a non-ACS-certified major. Both majors challenge students with a rigorous chemistry curriculum while allowing them to also pursue their interests in other fields, including biology, physics, and mathematics.
Talented faculty — who are also respected chemists — provide leadership in the classroom and in research labs. First-year students have opportunities to conduct serious research, and all majors are encouraged to publish their work or present it during national and international conferences. During the spring, the entire campus community unites to present original research projects during All Scholars Day.
Earning A Degree in Chemistry
Interested in Chemistry
Contact this Undergraduate Program
Dr. Jim Jeitler • 740.376.4754 • jrj002@marietta.edu
Grad School
Shelby Millheim '22
Ever since she conducted her first undergraduate research as a freshman, Shelby Millheim '22 has wanted to turn that passion into a career. Starting in August 2022, she will spend the next five years working on her Ph.D. in Chemistry at the University of Pittsburgh.
What You Can Do With a Chemistry Degree
Professors and Marietta's Career Center help students identify paid internships and prepare to apply for careers or graduate school. High school and transfer students are invited to sit in on a class and meet with professors to learn firsthand how a degree in Chemistry from Marietta College can transform an interest in science into a fulfilling career.
Students interested in further graduate study will find they have the course requirements and faculty support necessary to pursue master's and Ph.D. degrees in chemistry, as well as other graduate programs in science, medical school, or law school.
Careers You Can Expect
Chemical Engineer
Toxicologist
Chemist
Clinical Laboratory Technologist
Forensic Science Technician
Research Scientist
Natural Sciences Manager
Recent Internships
Garrett Surgical Group
GE Plastics
Chevron
Philadelphia Zoo
Microbac
Monroe County Clinic
West Virginia University
PROFILES OF PIONEERING SPIRIT
I, Pioneer
Blazing New Trails
Read stories of people who are committed to making an impact in their professions, their communities and beyond.
Our pioneers have the knowledge, the passion and the courage to pursue change for the greater good, to make a difference in the lives of others, and to pave the way for generations to come.
Related Programs
See More of Marietta