Get Connected with Marietta
Participate in research projects, use state-of-the-art lab facilities and receive personal guidance from experienced faculty from your first year at Marietta. Whether your goal is graduate school or a medical profession, you will be well prepared for your future.
Our extensive professional connections enable students to follow local physicians on hospital rounds, intern with chemical companies in the region like DuPont, GE Plastics, Chevron and Hoffmann-LaRoche, and engage in research at major universities and government laboratories. Opportunities are also available through our chapter of Beta Beta Beta, the national biology honor society.
Grad School
Shelby Lassiter '22
Growing up in Spencer, West Virginia, Shelby Lassiter '22 had plenty of opportunities to be around animals. Along the way, she developed a passion for helping them. Lassiter is enrolled at the Virginia-Maryland Regional College of Veterinary Medicine.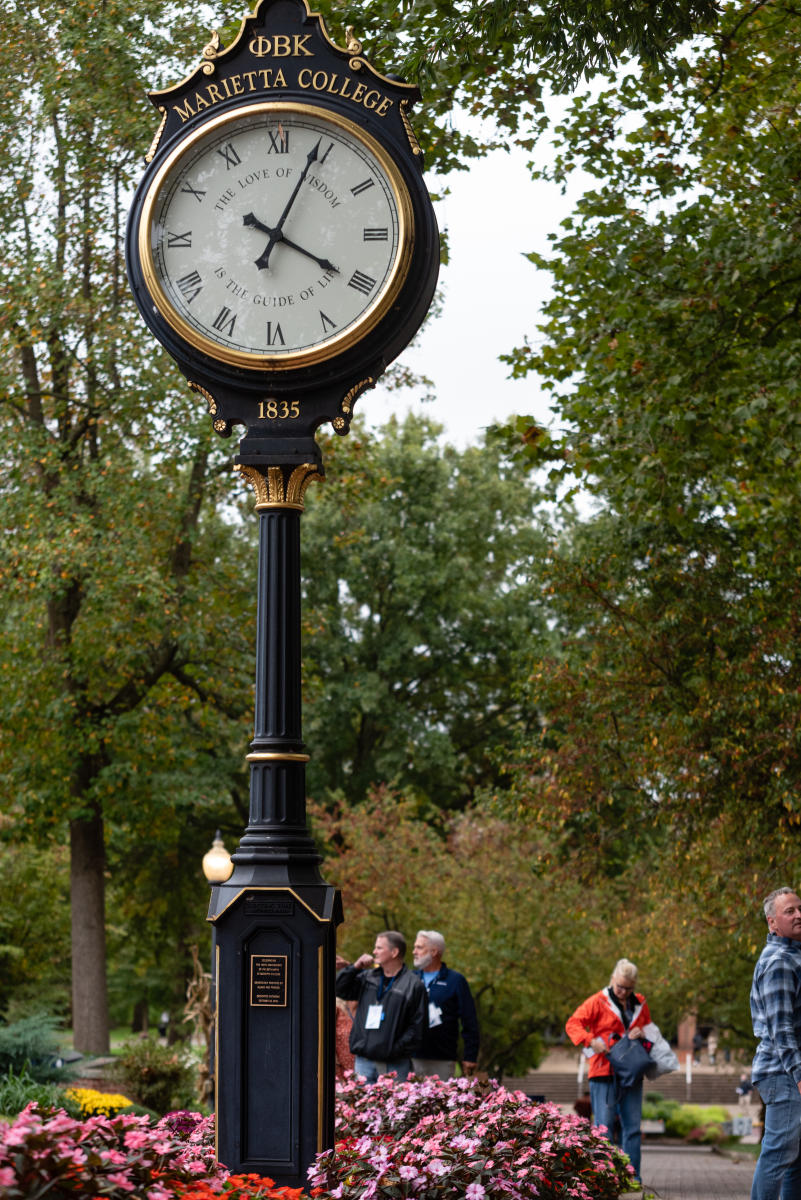 The Biochemistry Major
At Marietta College
With biochemistry, you will study the chemistry of living organisms, an ideal starting point for a career in research or a health-related field. You will work with professors from both the biology and chemistry departments and design an individual capstone research project in collaboration with a faculty mentor. Our laboratories are well equipped with the latest technology and instrumentation, everything from a modern cell and molecular biology lab and student research lab to a networked Fourier-transform infrared spectrophotometer and gas chromatograph-mass spectrometer.
Earning a Biochemistry Degree
Interested in Biochemistry
Contact this Undergraduate Program
Dr. Jim Jeitler • 740.376.4754 • jrj002@marietta.edu
PROFILES OF PIONEERING SPIRIT
I, Pioneer
Blazing New Trails
Read stories of people who are committed to making an impact in their professions, their communities and beyond.
Our pioneers have the knowledge, the passion and the courage to pursue change for the greater good, to make a difference in the lives of others, and to pave the way for generations to come.
Related Programs
See More of Marietta