Get Connected with Marietta
The Gender Studies program helps students understand the construction of gender and how social, political, legal and religious systems attempt to regulate sexuality.
Marietta's Gender Studies minor is an interdisciplinary program that shows students how various societies view gender and sexuality, and how both are expressed, influenced and regulated.
Students interested in Gender Studies have an array of activities to select from at Marietta, including the College's award-winning "WITS" (Women In The Sciences) Program. This series of after-school and summer camp programs is designed to help local fifth- through eighth-grade girls achieve high standards in math and science.
Various community service organizations and events are supported by Gender Studies students, including the local Sexual Assault Intervention Network (SAIN); the Center for Women's Care; EVE, Inc. (the domestic abuse survivors shelter); the Marietta Family YMCA; and the O'Neill Senior Center.
---
Episode 5: Senate Confirmation of Ketanji Brown Jackson (April 7, 2022)
Dr. Dawn Carusi, Director of the Gender Studies Program, joins Tom Perry to discuss the confirmation of Ketanji Brown Jackson to the United States Supreme Court.
---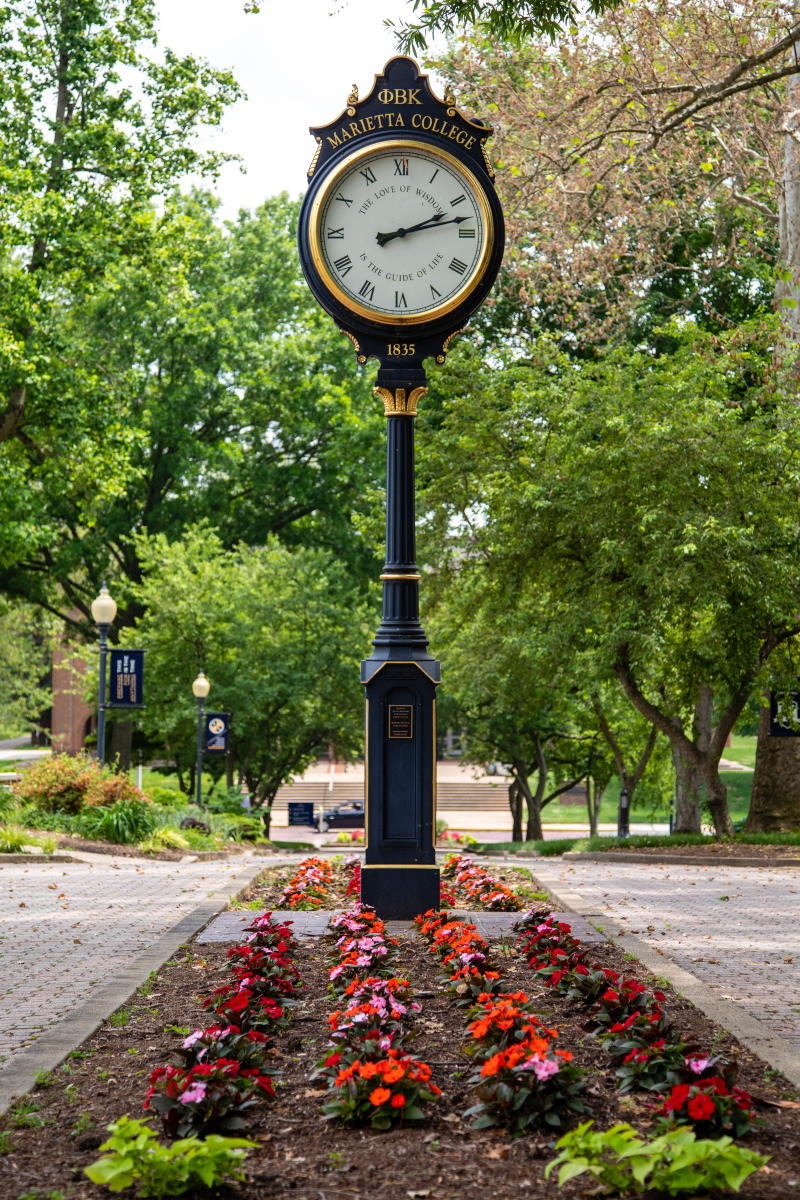 The Gender Studies Minor
At Marietta College
Students pursuing a minor in Gender Studies complete an array of courses that examine how concepts of gender influence social and interpersonal behavior and the impact of gender identity on human relations historically and cross-culturally. Students become familiar with various men's and women's groups, and gain an understanding of what men and women seek from membership in these groups as well as how and why tensions arise between them.
Courses in Economics, Psychology, Literature, Theatre, East Asian Culture, Philosophy and Communication provide students with a well-rounded education in Gender Studies.
Earning a Degree in Gender Studies
Interested in Gender studies?
Contact this Undergraduate Program
Dr. Dawn Carusi • 740.376.4681 • carusid001@marietta.edu
PROFILES OF PIONEERING SPIRIT
I, Pioneer
Blazing New Trails
Read stories of people who are committed to making an impact in their professions, their communities and beyond.
Our pioneers have the knowledge, the passion and the courage to pursue change for the greater good, to make a difference in the lives of others, and to pave the way for generations to come.
Related Programs
See More of Marietta