Marietta College's Founders Day awards and honors announced
During the 2018 Founders Day ceremony, Marietta College recognized faculty, staff and community members with a variety of honors and awards.
The following individuals were honored on February 15th:
Dr. Tim Catalano, Associate Professor of English, and Dr. Kevin Pate, McCoy Professor of Chemistry, were awarded the distinction of John G. and Jeanne McCoy Teaching Excellence Professorship. Established in 1993, the award is presented to a Marietta College instructor following an intensive scrutiny of the nominee's teaching portfolio and classroom visitation by an external selection team drawn from private colleges across Ohio. 
Two professors were bestowed with distinctive Chair and Professorship positions. Dr. Matt Young, Professor of History, was recognized as the William Van Law Plankey Professorship, and Dr. Bev Hogue, McCoy Professor of English, was recognized as the William R. and Marie Adamson Flesher Chair of Humanities.
The Edward G. Harness Outstanding Educator Award, the highest award voted on by Marietta College faculty, was presented to three professors — Samuel Cruz, Assistant Professor of Modern Languages, Marshall Kimball, Associate Professor of Music, and Jolene Powell, McCoy Professor of Art.
The Putnam Faculty Service Award was given to Dr. Jim Jeitler, Associate Professor of Chemistry.
The Putnam Collaborative Staff Service Award went to Hilles Hughes, Director of the Career Center.
The Innovative Teaching Award was presented to Marshall Kimball.
Three professors were recognized for their excellence in advising students. Tina Thomas, Assistant Professor of Land & Energy Management, was awarded the First-Year Student Advising Award. Julie Harding, Assistant Professor of Marketing, was presented with the Advising in the Major Award. Maribeth Saleem-Tanner, Director of Civic Engagement, was presented with the Staff Award for Mentoring.
The College also recognized community members and organizations for their contributions.
Ely Chapman Education Foundation and the Marietta Community Foundation were presented with the Linsley Community Partner Organization Awards.
The Linsley Community Partner Individual Awards went to Bret Allphin '01 of Buckeye Hills-Hocking Valley Regional Development District and Cheryl Cook of Harmar Elementary School.
The Community Leadership Award was presented to Marietta College employee Shannon Cline of the Physical Plant.
The Outstanding Education Volunteer Award went to Evy Bryant.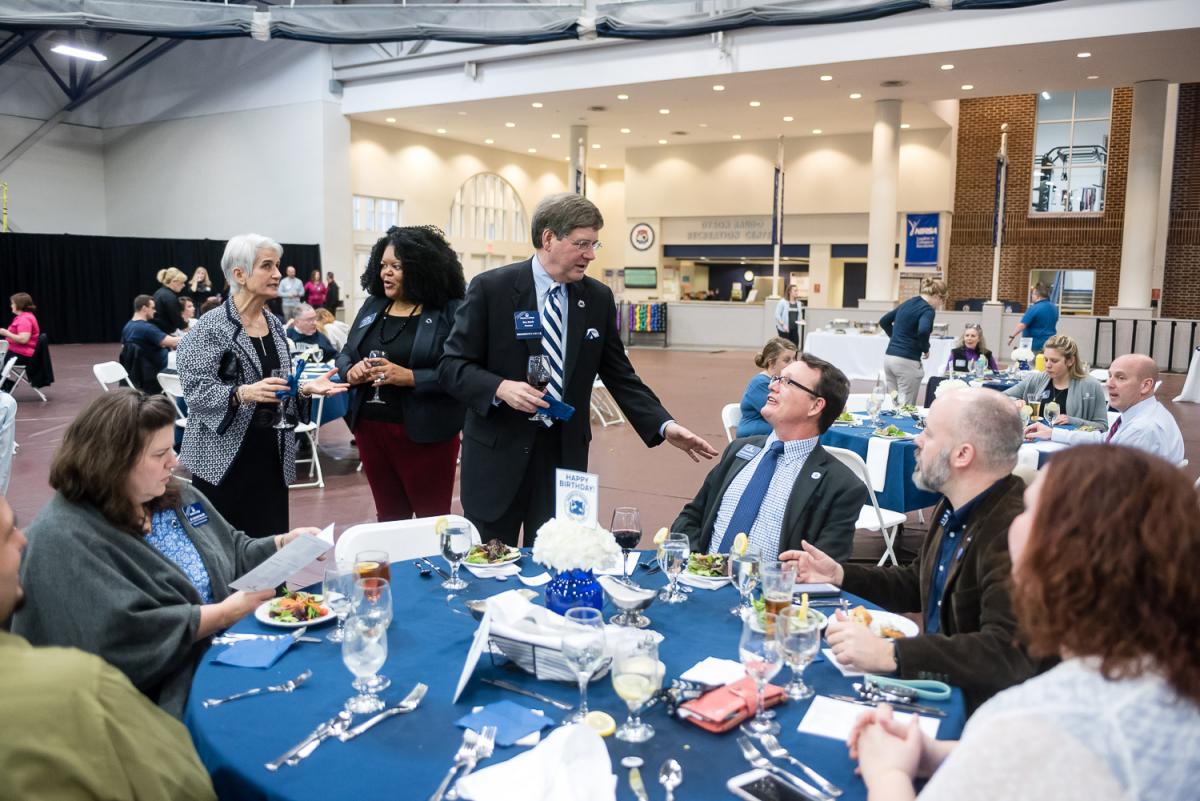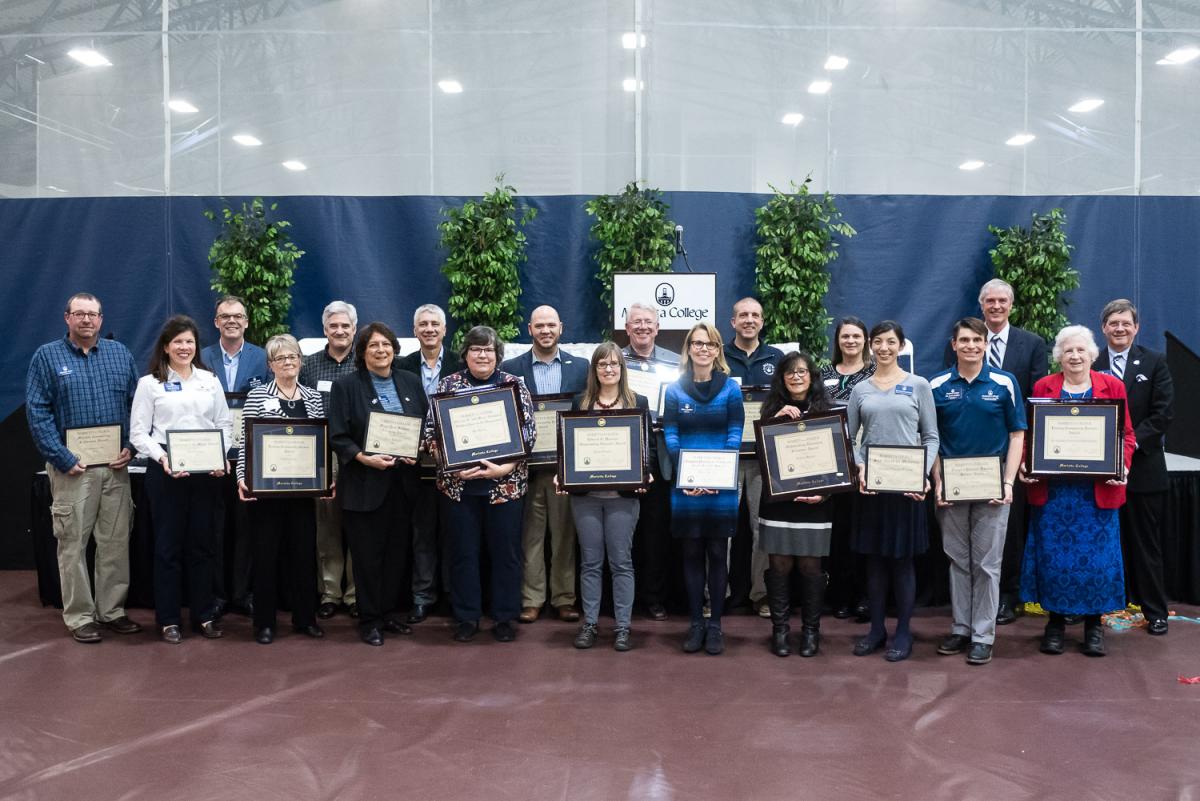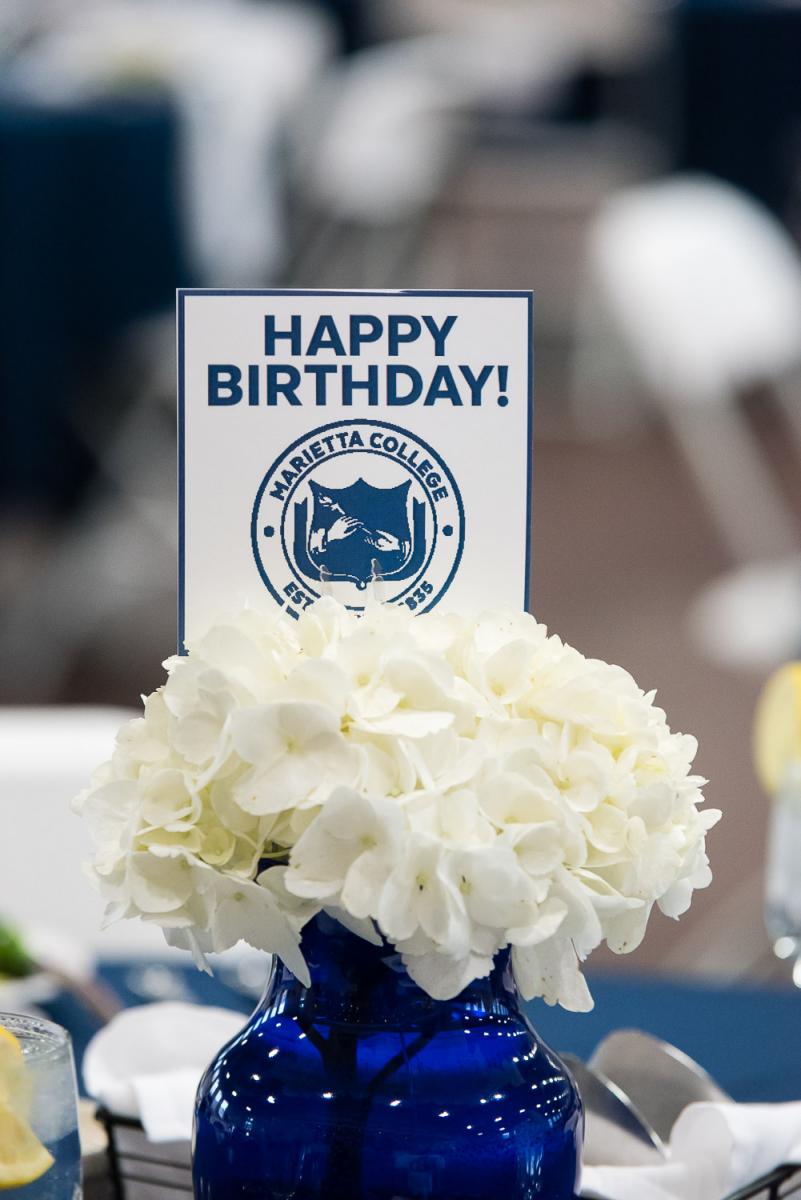 ​