Get Connected with Marietta
Housed within Marietta's Theatre Department, our Dance Minor offers students majoring in any discipline an opportunity to explore storytelling through dance, a dynamic artistic field that supports physical and emotional well being. Students can engage in the Dance Minor whether they are new to dance or have been dancing for many years.
From choreography to learning a variety of dance styles, Marietta's Dance minor is for any student interested in exploring the movement and artistry of dance. Talented and dedicated faculty in the Theatre Department guide students through creative processes involved in various styles so they emerge with a broad knowledge of this artistic expression.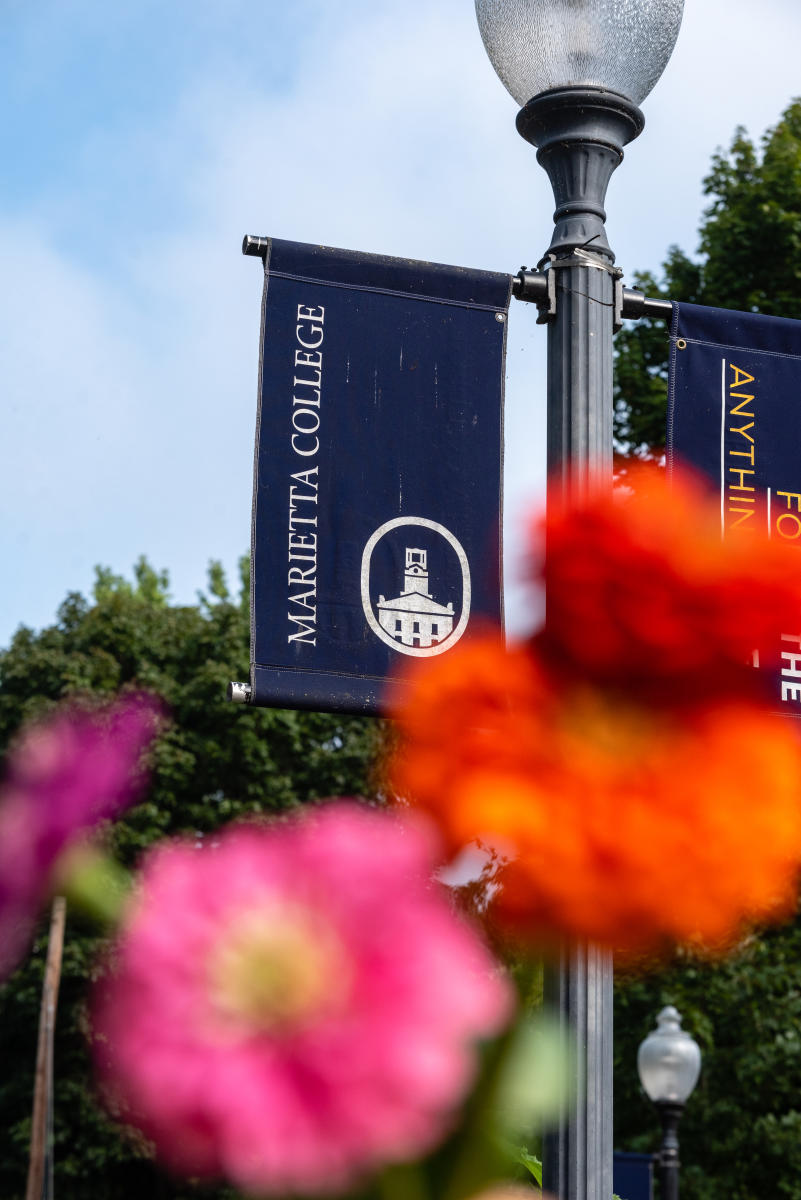 Minor in Dance
At Marietta College
Storytelling through Dance: Dance Minor
The Dance minor encourages students to explore different aspects of theatre production through classes and productions.
Earning a minor In Dance
The Dance Minor allows students to explore various dance styles and the art of choreography.
DANC 110
Dance for Theatre
3 credit hours
DANC 201
Ballet / Modern
1 credit hour
DANC 202
Tap
1 credit hour
DANC 203
Jazz for Musical Theatre
1 credit hour
DANC 310
Elements of Choreography
3 credit hours
DANC 350
Special Topics in Dance
3 credit hours
THEA 225
Performance Practicum
1 credit hour
THEA 325
Advanced Performance Practicum
1 credit hour
 
8 hrs of electives chosen from SPTM 285, PHED 127, PHED 128, ARTH 161, MUSC 101, DANC 303, WRIT 290, or THEA courses above 200
8 credit hours
Minor total: 22 credit hours
Interested in Dance?
Contact this Undergraduate Program
Cas Felt • 740.376.4698 • cas.felt@marietta.edu
PROFILES OF PIONEERING SPIRIT
I, Pioneer
Blazing New Trails
Read stories of people who are committed to making an impact in their professions, their communities and beyond.
Our pioneers have the knowledge, the passion and the courage to pursue change for the greater good, to make a difference in the lives of others, and to pave the way for generations to come.
Related Programs
See More of Marietta