Get Connected with Marietta
Artists who thrive in musical theatre spent years honing their talent and nurturing their craft – which is why Marietta College is a great place for students who are serious about entering the industry.
Pioneers Take Center Stage
Marietta's Musical Theatre program offers a unique opportunity for students because it results in a Bachelor of Arts degree – which means the breadth and the strength of the curriculum also is ideal for students looking to continue their education at the graduate level.
In addition to applying to Marietta College, the BA in Musical Theatre program requires acceptance to the program through an application process. For more information, go to Theatre Application Requirements.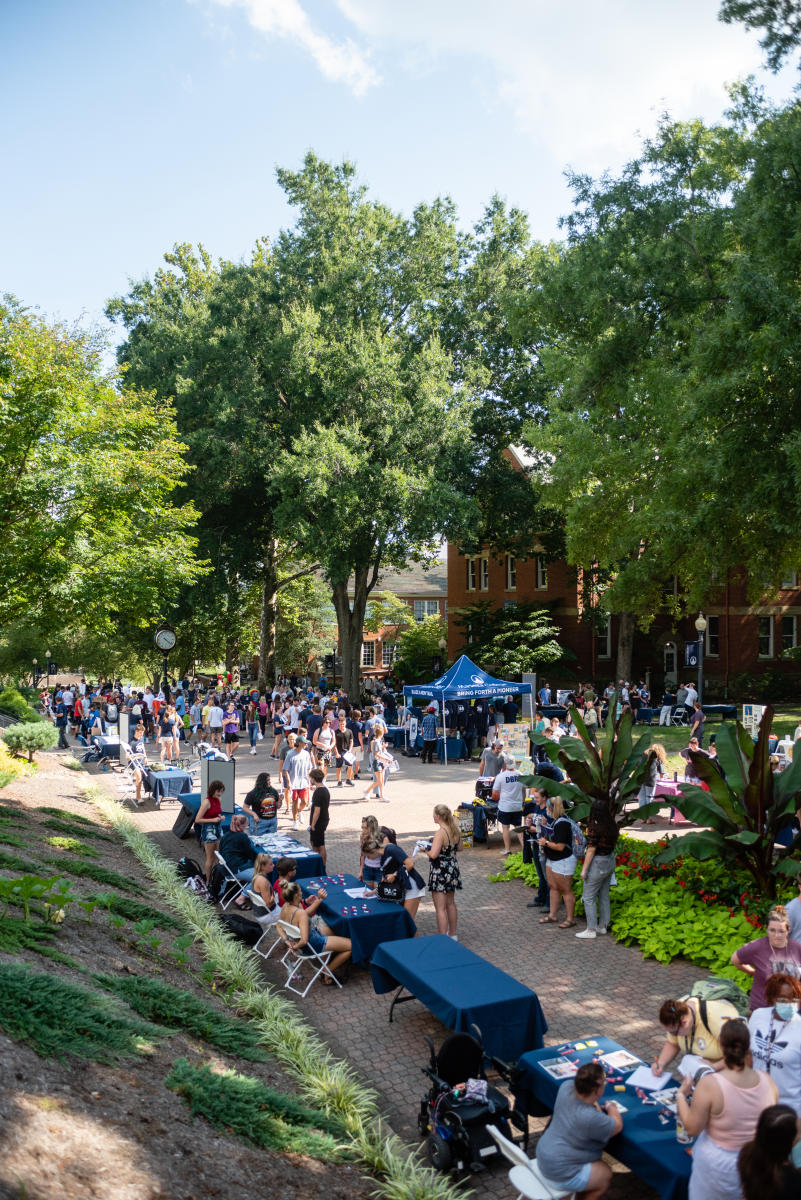 The Musical Theatre Major
At Marietta College
After completing an audition and being accepted into the program, students embark on a journey to build a strong foundation of skills in theatre, music and dance. At Marietta College, every production season of musicals, plays and festivals is designed around the students to ensure they have many opportunities to apply their growing knowledge and skills. Classic and modern musicals and operas with diverse styles and staging are performed so students can refine all aspects of their craft and be prepared for a variety of professional roles.
Talented and dedicated faculty help students develop all of the abilities needed to thrive as musical theatre actors, from physical training and vocal techniques to soft skills like self-marketing. Students also complete a theatre internship to practice their expertise professionally and then culminate their Marietta College education with a capstone project to demonstrate mastery of theatrical skills.
Earning a Degree in Musical Theatre
Acting, singing, dancing: be a triple threat
In addition to completing a liberal arts core curriculum, Musical Theatre majors prepare for success in the theatre industry by completing a rigorous course load.
Interested in Musical Theatre
Contact this Undergraduate Program
Cas Felt • 740.376.4698 • cas.felt@marietta.edu
PROFILES OF PIONEERING SPIRIT
I, Pioneer
Blazing New Trails
Read stories of people who are committed to making an impact in their professions, their communities and beyond.
Our pioneers have the knowledge, the passion and the courage to pursue change for the greater good, to make a difference in the lives of others, and to pave the way for generations to come.
Related Programs
See More of Marietta