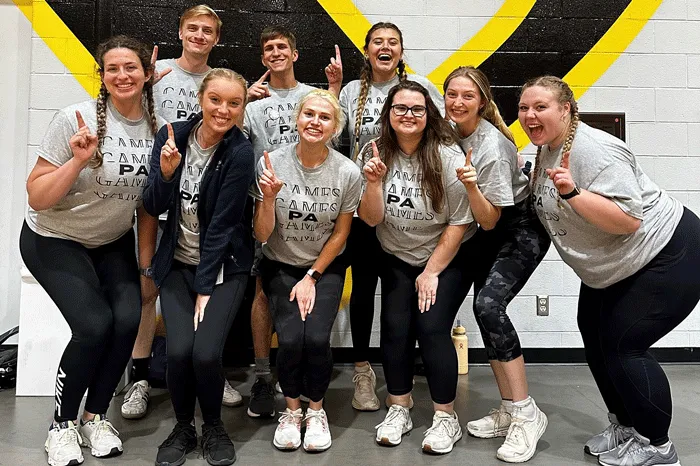 The Marietta College Physician Assistant (PA) Program made history earlier this month, clinching the top spot at Ohio's first in-person PA OlymPAcs since 2019. Hosted at Ohio Dominican University, the spirited statewide competition brought together 17 PA programs to showcase their skills.
Marietta's 2025 cohort took home the gold in the fundraising challenge, raising more money than any other school for the Ken Anderson Alliance charity. Their efforts, along with strong performances in various team events, propelled Marietta College to capture the overall first-place title — marking the first such victory for the program.
The win grants Marietta the right to host the next PA OlymPAcs and choose a charity for fundraising efforts.
Competing for the Pioneers were: Kelli Burnett PA'25 (Ellicott City, Maryland), Abby Delancey PA'25 (Parkersburg, West Virginia), Parker Dinan PA'25 (Nashport, Ohio), Kylie Feldbauer PA'25 (Renfrew, Pennsylvania), Maddie Heideman PA'25 (Provo, Utah), Mia King PA'25 (Taylorsville, North Carolina), Jaana Motton PA'24 (Groveport, Ohio), Kassidy Pastor PA'25 (Canal Winchester, Ohio), Drew Strobl PA'25 (Vienna, West Virginia), and Brooke Tipton PA'25 (Vincent, Ohio).