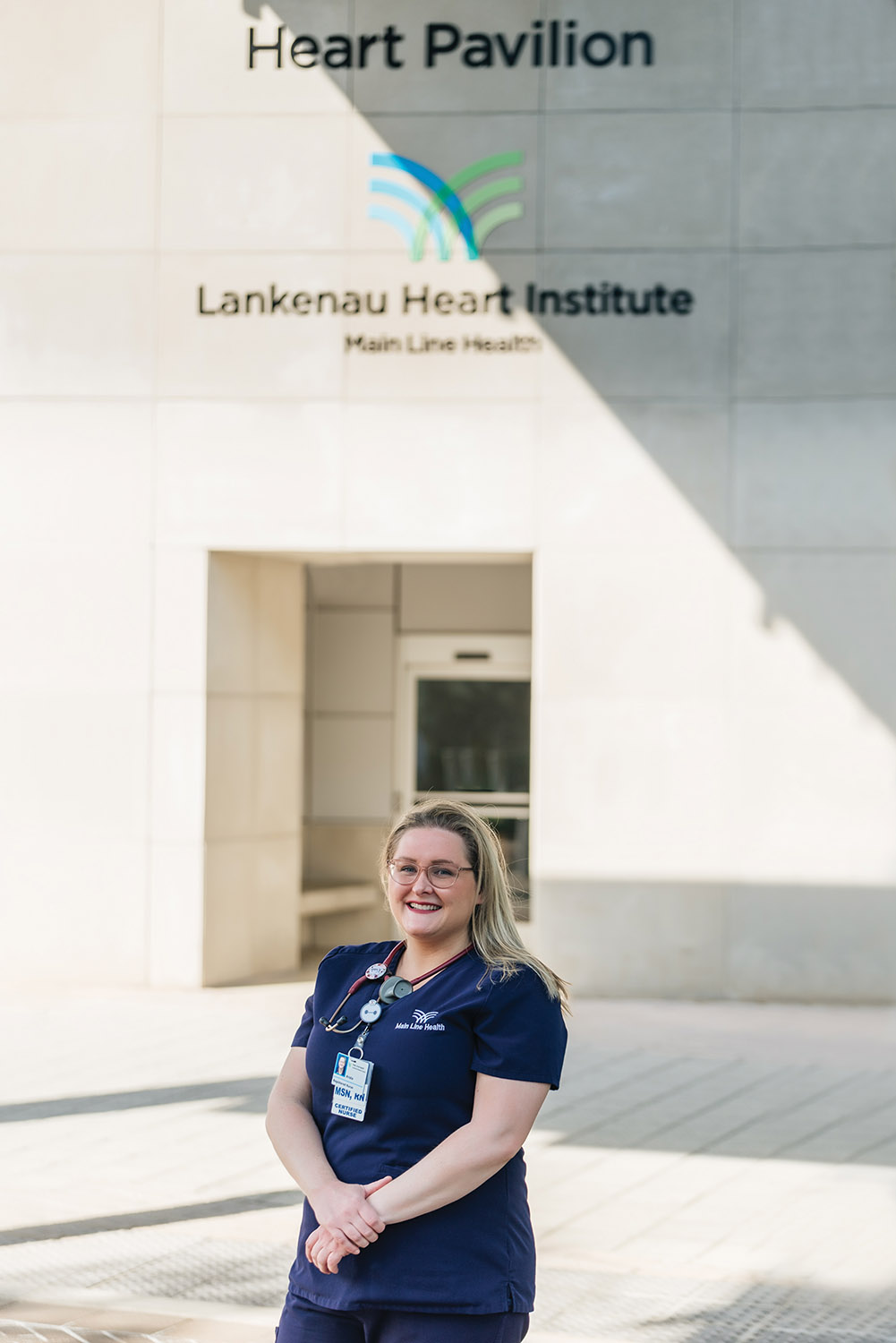 Changing your career direction shortly after investing in and earning a degree in Journalism. Going back to school and accruing more debt. Working in health care just as a global pandemic begins to grip the nation. Battling the same virus that has killed millions of people around the globe, all the while losing your beloved dog to an unexpected and fast-moving illness. Humbling yourself — a once-strong and healthy varsity athlete — to accept help from loved ones and mentors as you struggle with waning strength, depression and anxiety.
Krista Tkacz '09 has overcome all of those obstacles and now is proudly celebrating the fact that she has earned her Master of Science in Nursing from Monmouth University and is now a Board-certified Adult-Gerontology Primary Care Nurse Practitioner. She also recently signed an offer to begin working as a primary care and women's health (GYN) nurse practitioner with Southern Jersey Family Medical Center in Pleasantville, New Jersey.
"It's not just about hard work," Tkacz says. "It's about everything else that happens in the process. It's about finishing.
- Gi Smith