Rebecca Johnson '96 knows that on a normal day, the Boys & Girls Club of Washington County plays a crucial role helping children develop academic and social skills and helping working parents ensure that their children have a safe place to be before and after school.
"When the pandemic hit and a lot of children had to learn from home, many of those children were without the resources to do so — and with this region experiencing levels of food insecurity higher than normal, the Boys & Girls Club became a lifeline," says Johnson, who was named Executive Director in 2018.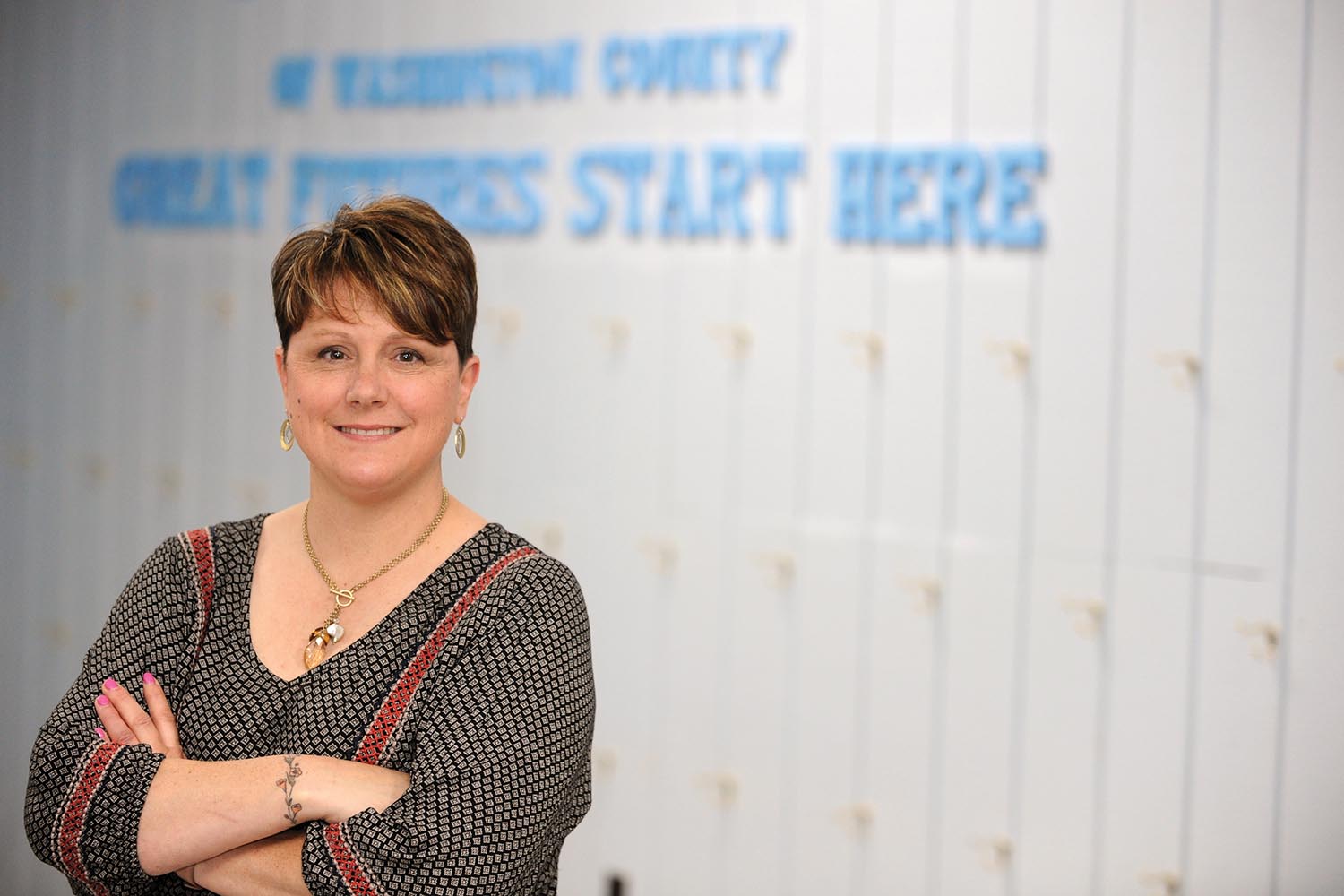 From March through June 2020, while most people worked from home due to mandates, a handful of staff at the Boys & Girls Club continued to work at the center, collaborating with Marietta City Schools and GoPacks, to serve as a food pickup site for children in the community who typically relied on the school system for breakfasts, lunches and food during the weekends. For the families who didn't have transportation to the center, Johnson and a small staff loaded the nonprofit's two vans and delivered the food.
"Becca has given 110 percent since the first day she walked in the door," says Angie Scott, who served as the Interim Director while the board searched for a permanent Executive Director. "She believes what the Boys & Girls Club is all about, and she believes in the reasons why we do the things we do."
The organization's mission is to provide opportunities for youth to help them become well-rounded citizens, develop academic skills and become college and career ready, and to give them a safe place to be when they're not in school, says Johnson, who began her professional career as a teacher and later served as principal at Caldwell Elementary School. She became involved with the Boys & Girls Club initially with her husband through fundraising events. The organization is currently working to build a gym and to raise funds to also add a teen center/music studio.
"I was in public education for 22 years, but I just needed to do more," Johnson says. "Honestly, I feel like in the position I'm in now, I've had more impact in my community and with the kids and the families that need it the most by being here. I have gone to legislative days in Columbus. I've been to lunch with Gov. (Mike) DeWine and (his wife) Fran to talk about kids in Ohio. I had an impact as a teacher and as a principal, but now as Executive Director at the Boys & Girls Club, I feel like I have a bigger impact for our local kids — and we're the only one in Southeastern Ohio. So when I have a seat at the table statewide, I try to make sure that I have an impact and I have a voice."
- Gi Smith