Get Connected with Marietta
The Advertising & Public Relations program will give you the skills to market the world.
It's no surprise that Marietta graduates are successful PR and marketing specialists, copywriters and corporate communications professionals. In the advertising and public relations track within our strategic communication major, you'll learn about the nature of persuasion, media ethics, digital communication, advertising campaigns and more — and gain experience and professional connections that provide a valuable portfolio of projects to show future employers.
Majors all complete an internship, and often more than one; sites have included H. G. Heinz Corp., Ogilvy & Mather, Moroch Inc., Lake Chautauqua, Columbus Clippers and several other advertising and public relation agencies and nonprofit organizations. And with two radio stations, a television station, and an award-winning newspaper on campus and all run by students, you'll be able to work in a variety of mass-media markets starting in your freshman year.
Join Marietta's chapter of the American Advertising Federation for even more opportunities. Our students have competed — and taken honors — in national advertising and marketing competitions, attended career fairs and student conferences, met with industry professionals, and won prestigious regional and national scholarships.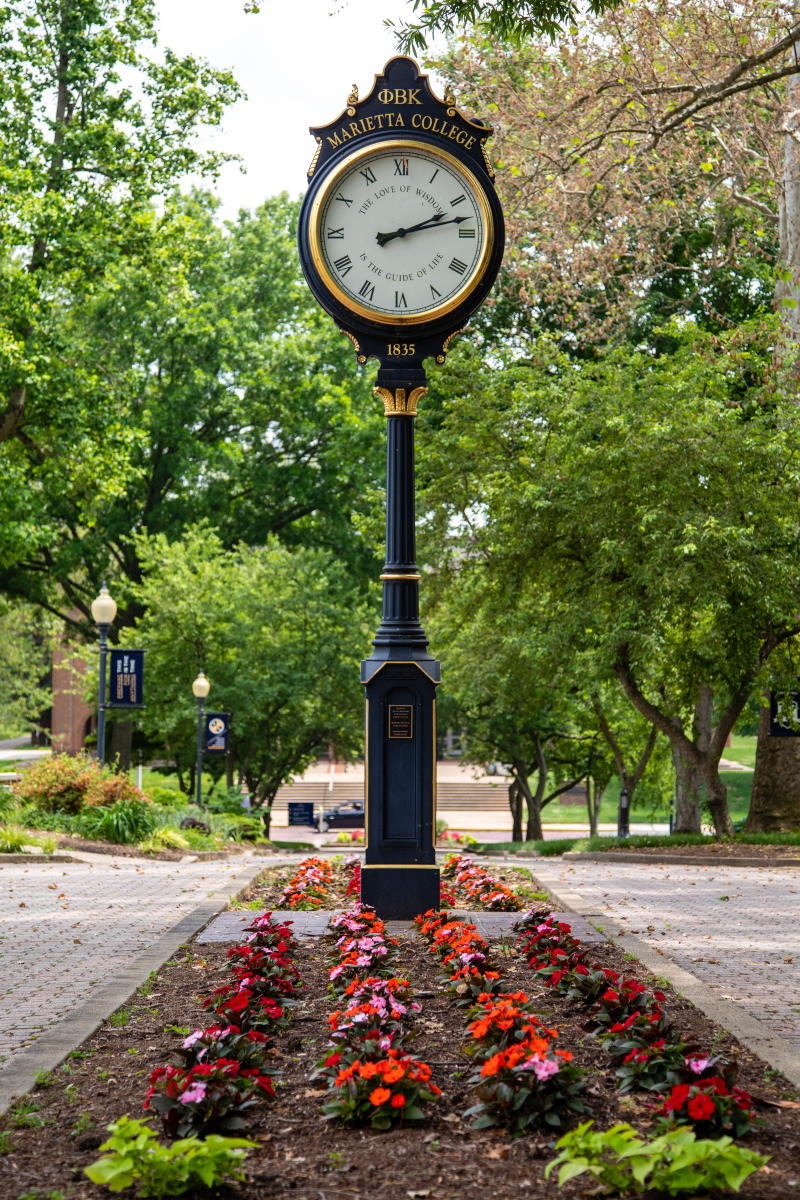 The Advertising & Public Relations Degree
At Marietta College
When students graduate from Marietta College, they are ready for success in the industry and leaders in the field know the quality of our graduates, and many of them are Marietta alumni who remain close to the College throughout their careers.

Marietta College's Advertising and Public Relations degree is for students who know exactly where they want to be — MOVING FORWARD.
Earning a Degree in Advertising & Public Relations
Advertising & Public Relations Degree Major Requirements
Advertising & Public Relations Degree Minor Requirements
Interested in Advertising & Public Relations
Contact this Undergraduate Program
Lori Smith • 740.376.4803 • las001@marietta.edu
PROFILES OF PIONEERING SPIRIT
I, Pioneer
Blazing New Trails
Read stories of people who are committed to making an impact in their professions, their communities and beyond.
Our pioneers have the knowledge, the passion and the courage to pursue change for the greater good, to make a difference in the lives of others, and to pave the way for generations to come.
Related Programs
See More of Marietta