From a congenital heart condition to a knee injury, Kate Liston '22 continues to find ways to overcome life's many obstacles.
It wasn't a typical response, but if you knew what Melissa Liston was contemplating, it made complete sense.
Upon learning that her daughter, Kate Liston '22, had torn some ligaments in her knee, Melissa responded to the news by saying "Thank you, God." With time to reflect, she realized why she got some odd glances.
What the casual observer didn't realize is what was racing through Melissa's mind. Almost eight years earlier, Melissa had watched a 12-year-old Kate fall to the court in the Dyson Baudo Recreation Center while playing in an AAU tournament. On that April day in 2012, Kate suffered a serious cardiac event that could have ended her life.
"So, you have to realize, all I could hear was [athletic trainer] Chyrsten [Gessel] telling her to breathe," Melissa says. "When I realized it was just her knee, I was relieved."
Kate doesn't remember much about that day in 2012, but after going through a number of tests at doctor's offices and hospitals, she was diagnosed with Long QT syndrome — a heart rhythm disorder that is typically fatal in children when they have their first cardiac event.
"I was lucky," Kate says. "I believe God had a different plan for me, and that is for me to help others."
At first, Kate had to eliminate all physical activity as doctors tried to figure out what triggered her cardiac event. Her parents took her out of school, and Kate was confined to her home in Little Hocking, Ohio.
"I couldn't even walk the 100 yards or so to my grandparents' house," Kate says.
After hearing from multiple doctors that Kate would likely have to give up sports, a phone call about six weeks after the incident changed the overall outlook. "My cardiologist called and told me that my heart condition is triggered by dehydration, which was the best-case scenario for someone like me," Kate says. "Then he told me I could play sports again."
Dr. John Phillips, Pediatric Cardiologist and Electrophysiologist at Children's Hospital of Richmond, says it was less about luck and more about Kate having a low risk of a serious or fatal episode.
"We don't know everything we need to know about Long QT syndrome, but when we can determine the genetic cause, we can determine the risk," he says. "You can't eliminate 100 percent of the risk, but you don't want to go too far the other direction and eliminate everything."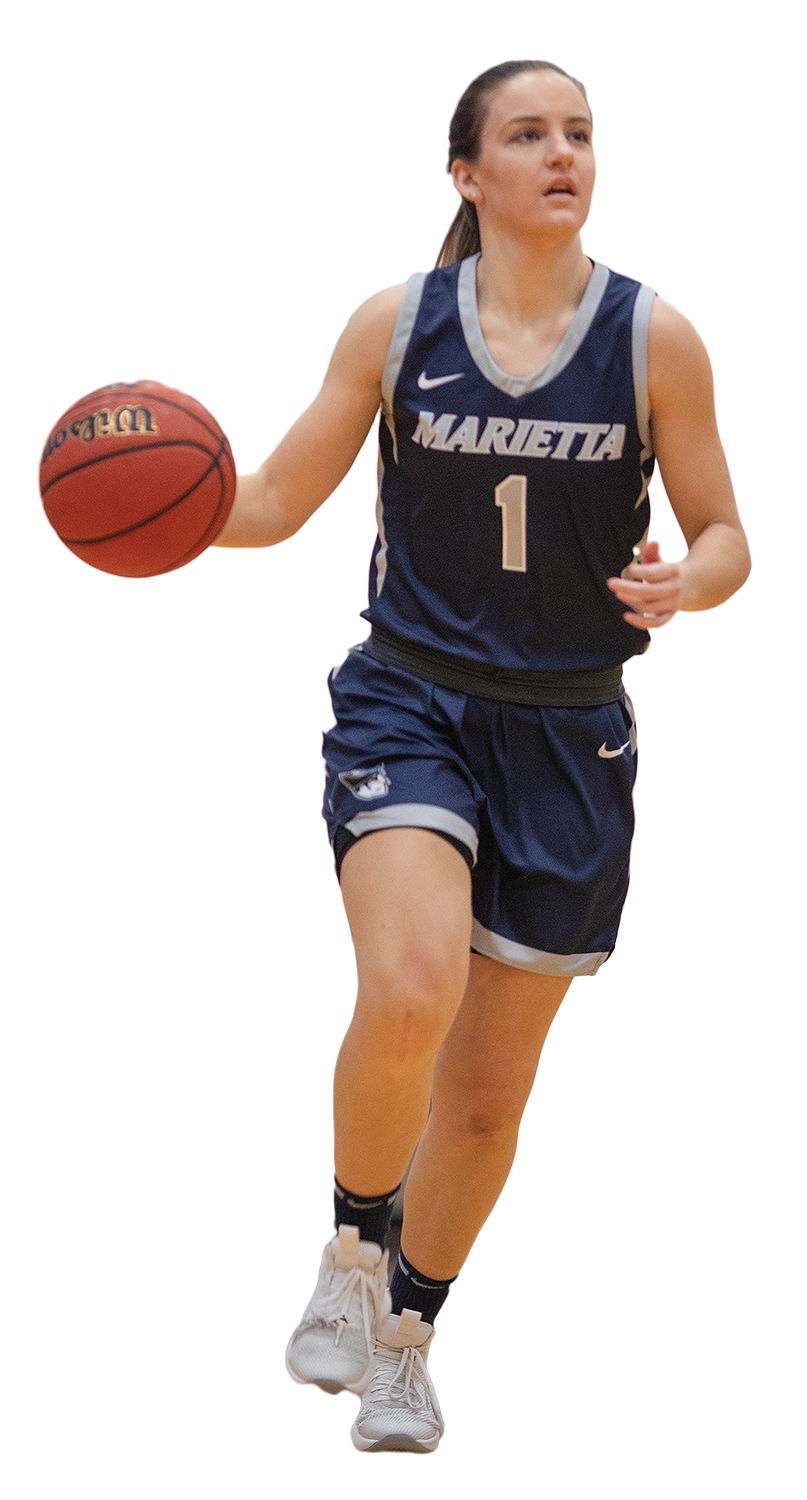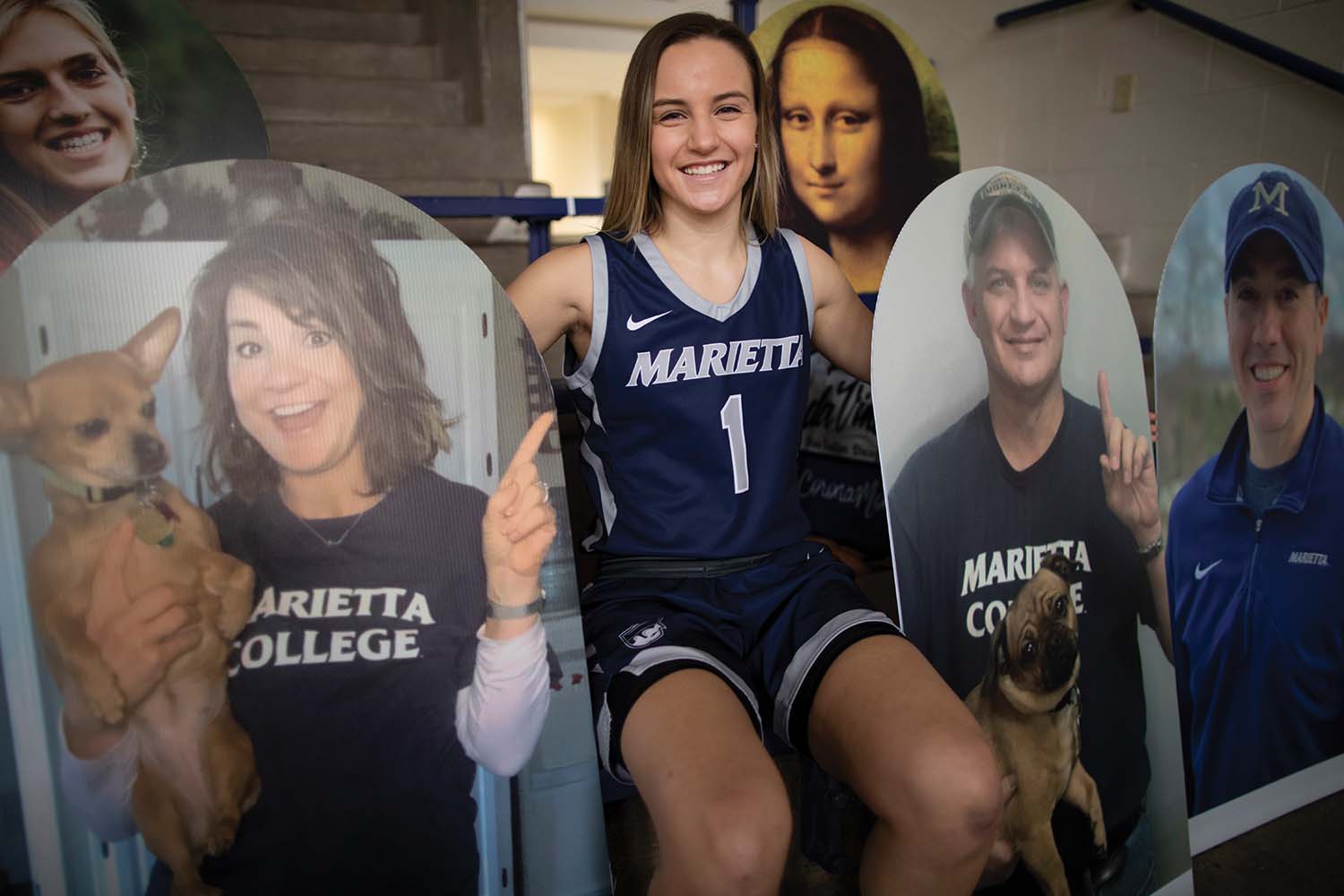 Name: Kaitlyn Nicole Liston
Age: 20
Hometown: Little Hocking, Ohio
Major: Management
Minor: Communication
Family: Brian (father), Melissa (mother), Ty (brother)
Most points in a game: 17 (twice)
Dream job: CEO of Nike
Favorite quote: "Do what you love and love what you do."
Dr. Phillips says Kate has been an ideal patient.
"You love to have a kid who is on board. As a pediatrician, 80 percent of my time is treating the parent and not the child, because the parents are worried and have a lot of questions," he says. "Kate has been amazing because she has taken her situation and made it about helping others."
Now Kate must drink about one gallon of water a day, take her medication daily and keep an automated external defibrillator (AED) with her at all times.
"She has never complained once, but as parents it was so devastating at first," Melissa says. "From the beginning, though, Kate has always said that something good was going to come out of this."
Kate, with the help of family and friends, started Kate's Kause — a program designed to help children in the Mid-Ohio Valley get a free electrocardiogram (EKG) to help identify others who may have a life-threatening heart condition. Kate's Kause was held every three years in April, starting in 2013, until the pandemic forced its cancellation in 2020. Its future is uncertain.
"Once everything goes back to normal, I hope to get it rolling again," Kate says. "However, the bigger goal is to get a bill passed making EKGs part of a sports physical."
The pandemic also disrupted her rehabilitation schedule, since she couldn't work with Gessel in person.
"It was hard finding out that I had to leave Chyrsten, because she is such a positive influence during rehab," Kate says.
Melissa adds: "She had to do a lot of things virtually. I don't think I can say enough positive things about Chyrsten. She was always there for Kate, even at 9 o'clock at night when everything else was closed down."
Pushing through the tough days, Kate has once again overcome an obstacle and is back contributing to the women's basketball team.
When the team was permitted to practice in October, Kate was limited to non-contact activities. She got cleared for 5-on-5 contact when the Pioneers returned for practice in December. Then it finally happened. Some 382 days after tearing the ACL and meniscus in her right knee against Muskingum in New Concord, Ohio, and following countless hours of rehab, Kate was back competing with her teammates in a game at Otterbein University.
"We started her out a little slow with game action, but then after our opening Otterbein series where she saw limited action in the second game, she was able to return to her old self with making big shots for us and helping us get those stops," says Coach Kole Vivian.
Through the first three games, Kate played just one minute of action. In the fourth game, Vivian needed a spark off the bench and turned to the junior. She responded in a big way with one basket and making nine of 10 foul shots that helped seal a victory over Baldwin Wallace, 67-61.
"I can't even describe the emotions of being back on the court and being able to help my teammates," Kate says. "My teammates are the ultimate reason I worked so hard to get back this season. Playing with this group brings me so much joy. I don't believe there is another program that is as special as we are." Vivian says the knee injury was a devastating blow to the team, but he was confident Kate would put in the hard work during rehab to make it back this season.
"She was able to make each of her checkpoints during recovery, which is really difficult to do in a normal year, but then throw in COVID-19 and the struggles of finding a [physical therapist] and being able to meet with our athletic trainers regularly made it even more difficult," he says.
Kate's leadership skills have been invaluable during this unpredictable season.
"She does everything the right way and cares about her teammates so much," Vivian says. "She sends out a weather text to them each morning, letting them know when the day might get hot or cold. She runs hard in every drill and puts in extra time working on her game. She keeps our team connected and is always in contact with the team. We really think the world of her."
No matter what else she accomplishes, Kate's parents already consider her their hero.
"She could score 100 points in a game and have the best season and that's wonderful, but I'm proud of the person that she is," Melissa says. "She could never step on that court again and we'd feel she has succeeded. She has grown as a person. She has made connections. She is doing what she is called to do, whether she plays or not. What she has been able to accomplish has brought us great joy."
Tom Perry