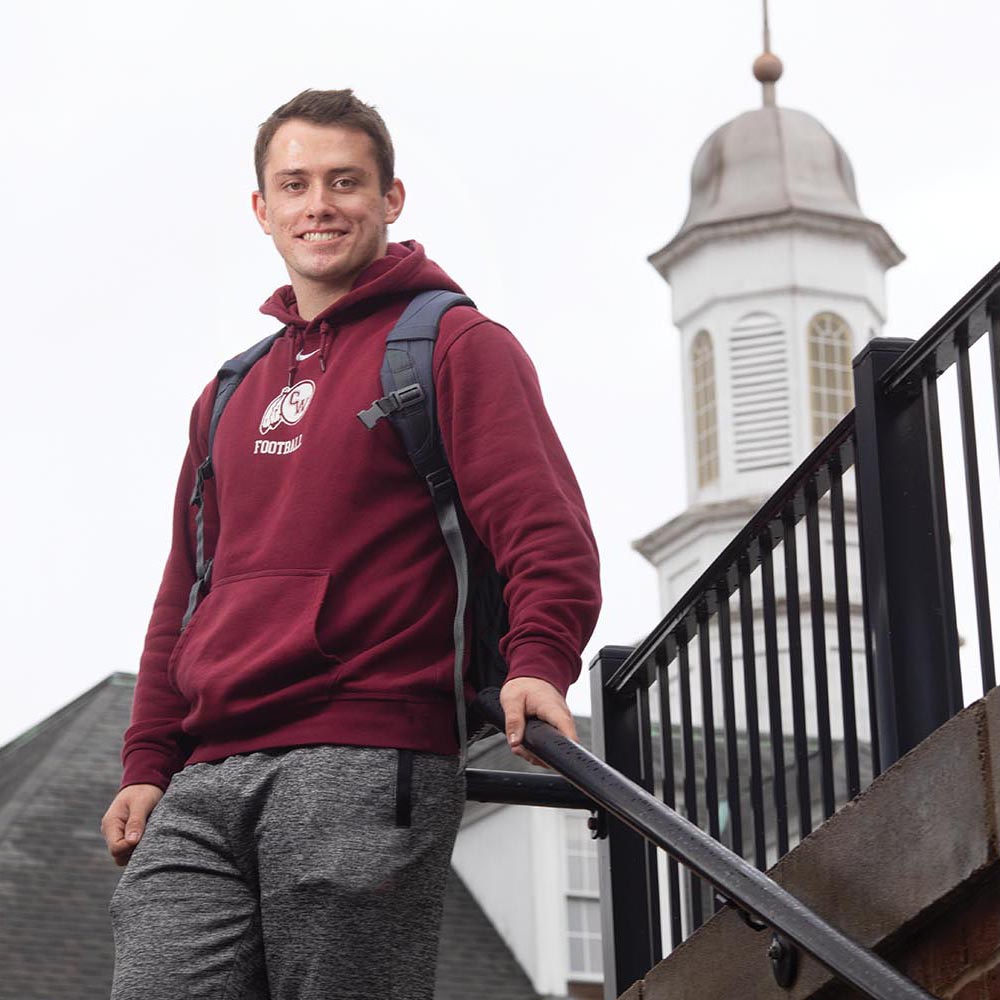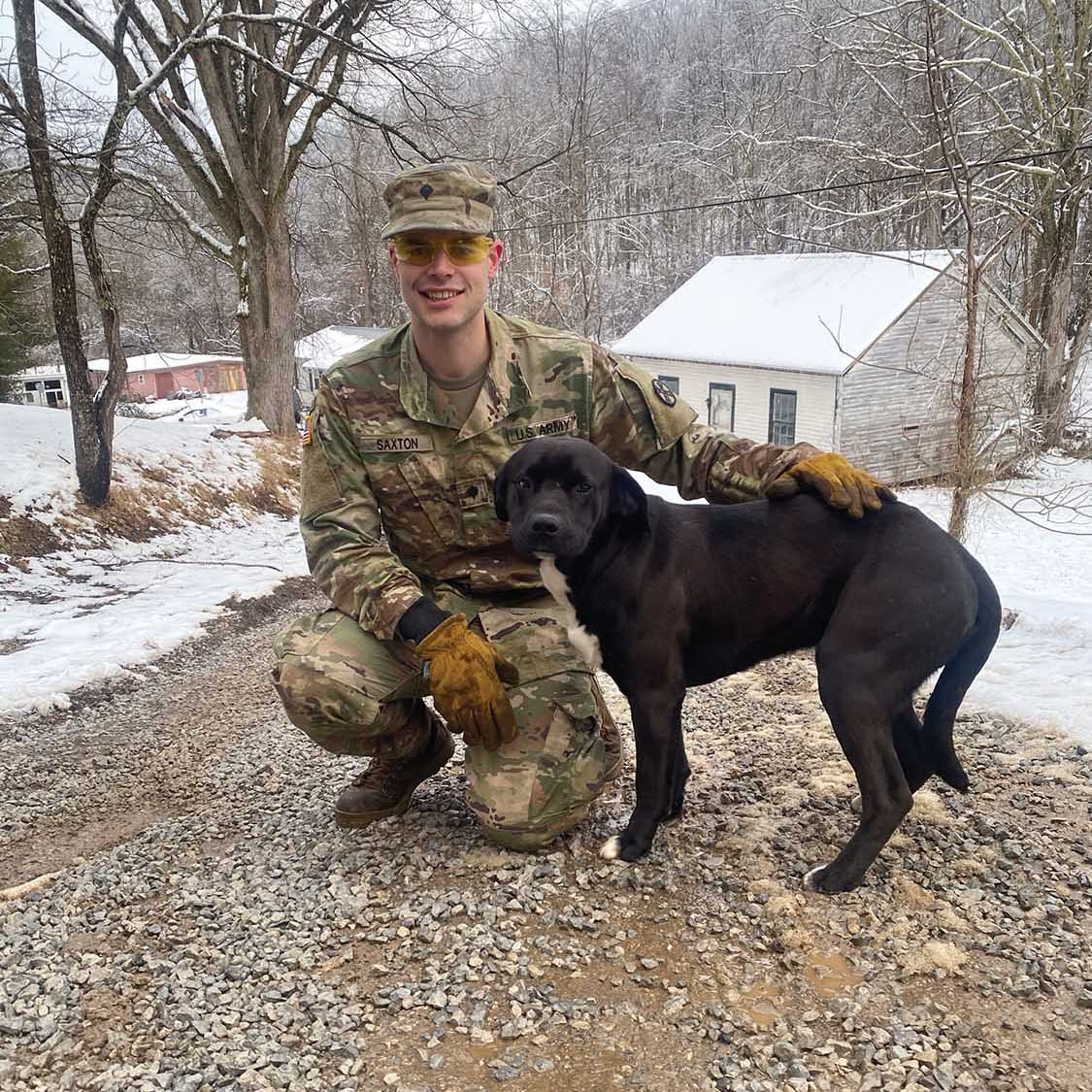 Marietta students had barely been on campus long enough to establish their routines for Spring semester when two Pioneers were called to make an "about-face" in order to tend to the needs of their country.
Wyatt Saxton '22, an Ohio Army National Guard soldier, and Chris Ryan '23, an Ohio Air National Guard airman, were called to active duty just before the 2021 Presidential Inauguration. Saxton's unit was sent to serve any needs that could arise at the Capitol during the days leading up to and following the inauguration of President Joe Biden, and Ryan's unit was sent to Columbus, Ohio, to serve a similar purpose.
Saxton is an E-4 Specialist with the 1191st Engineer Company out of Portsmouth, Ohio. He works as a heavy equipment operator and is also on the Search and Extraction Team. Ryan is an E-3, or Airman 1st Class in the Security Forces Squadron at the 121st Air Refueling Wing based in Columbus.
"I enlisted primarily for the education benefits, but I also just think it's a good thing to serve," Ryan says. He is a Petroleum Engineering major and a member of the College's football team, and he appreciates how being in the National Guard allows him to also be a full-time student and athlete. "Also, my dad was in and I wanted to follow in his footsteps."
The Ohio National Guard Scholarship Program provides 100 percent tuition to eligible Army and Air Guard members attending a two- or four-year public college or university.
Saxton's unit was stationed about 45 minutes outside of Washington, D.C. In total, more than 26,000 National Guard men and women from 50 states, three territories and the District of Columbia supported the Presidential Inauguration. Though it was the first time he had been called for active duty since enlisting during his senior year of high school, it would not be the last. Within a few weeks of returning from D.C., his unit was once again called to serve by helping counties in southern Ohio dealing with winter storm damage.
Still, he sees himself as a regular college student who happens to have other responsibilities; and he is grateful that his service in the National Guard will allow him to pursue a career working with the environment by enabling him to study Environmental Science at Marietta.
"I come from Appalachia, so we're not the wealthiest bunch of people," says Saxton. "I was never guaranteed college or anything like that, so in order to get an education and do what I love for the rest of my life, I had to make things happen. The Guard guaranteed an education and I took that opportunity."
Gi Smith