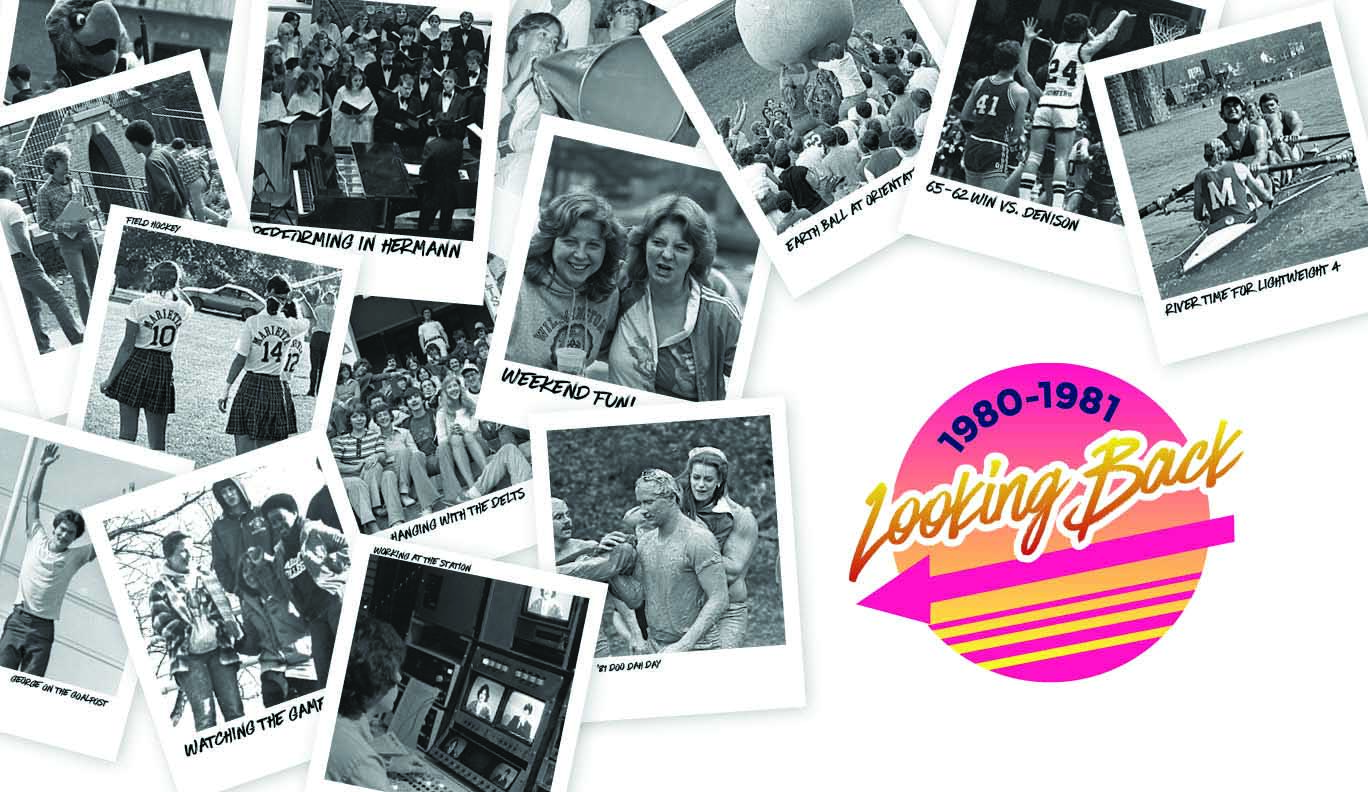 Fifth Street still cut across the campus — Doo Dah Day was a raucous, mud- and fun-filled event that took a few days to recover from — Professors like Dwayne Stone, Michelle Willard, Jack Prince and Herschel Grose challenged students in the classroom — and campus welcomed special guests such as then-candidate Ronald Reagan and his wife, Nancy, just days before the 1980 Presidential Election. This year, the class of 1981 marks the 40th anniversary of joining The Long Blue Line. Special thanks to Jeff Stern '81, the Photo Editor of the 1981 Mariettana, for preserving and mailing the entire negative book and contact sheets for the yearbook to the College.
If you have a favorite photo of your time at Marietta, please email a copy of it to marketing@marietta.edu, 
and remember, Homecoming is scheduled for October 22-23.