Get Connected with Marietta
As business and industry continue to grow, so does the need for mindful planning to help eliminate or reduce the effects that take place as people interact with the environment.
Students in Marietta College's Environmental Engineering program study ecosystems and various forms of pollution, and learn how to use engineering design to help solve or prevent those problems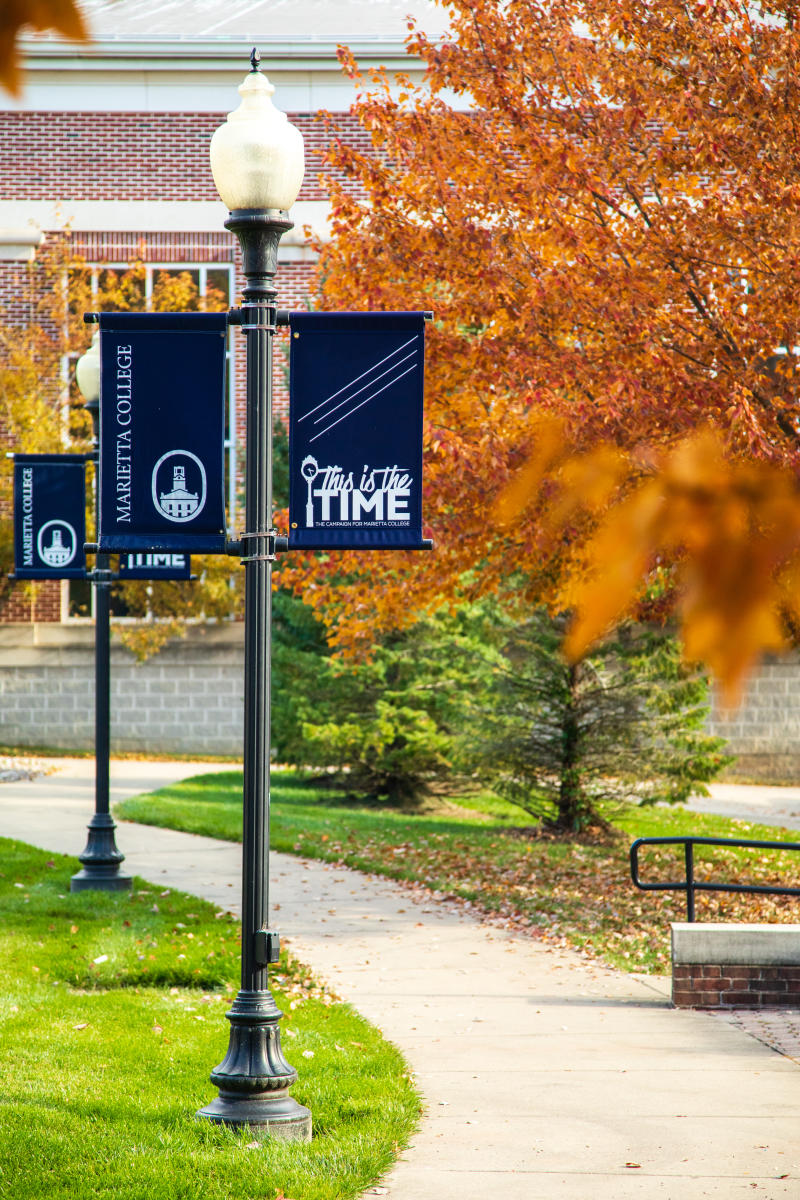 The Environmental Engineering Program
At Marietta College
Through close interactions with faculty, who are wholly dedicated to teaching, students develop lifelong friendships with their mentors. Professors engage students in research and also collaborate together to present that research at national and international conferences. Because the faculty are highly regarded in their fields, they help students make professional connections that assist them in finding internships and jobs.
Because their education is rooted in the liberal arts, Environmental Engineering majors at Marietta develop critical thinking skills and strong communication skills — traits that every employer values.
Earning a Degree in Environmental Engineering
Interested in Environmental Engineering
Contact this Undergraduate Program
Dr. Ben Ebenhack • 740.376.4547 • bwe001@marietta.edu
PROFILES OF PIONEERING SPIRIT
I, Pioneer
Blazing New Trails
Read stories of people who are committed to making an impact in their professions, their communities and beyond.
Our pioneers have the knowledge, the passion and the courage to pursue change for the greater good, to make a difference in the lives of others, and to pave the way for generations to come.
Related Programs
See More of Marietta