What is a Land & Energy Management Degree?
The need for energy, as well as responsible land and resource management, is spurring the demand for professionals knowledgeable in fossil fuel and renewable energy resource development.
Marietta's Land & Energy Management program is one of the few accredited programs in North America, and the only one at a small liberal arts college. Accreditation by the American Association of Professional Landmen allows our students to be eligible for national scholarships and enables successful graduates to earn three "credit years" toward the five-year work experience necessary to sit for the Registered Professional Landman certification exam.
 
Requirements
In addition to a liberal arts core curriculum, Land & Energy Management majors prepare for their futures by completing a rigorous course load.
Major
Requirements for a major in Land & Energy Management.
Minor
Requirements for a minor in Land & Energy Management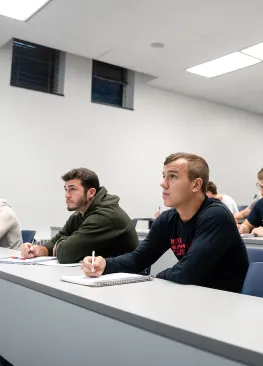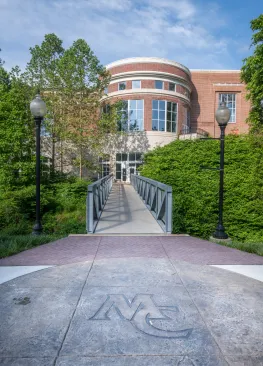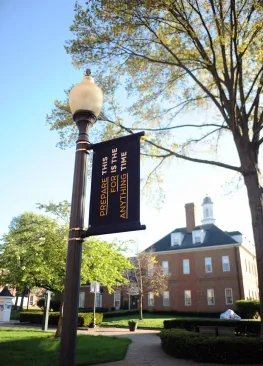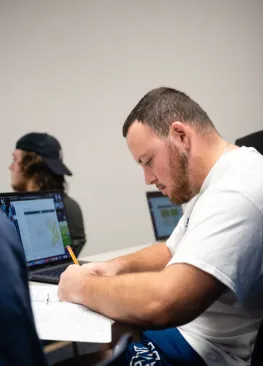 What You'll Learn While Earning a Land & Energy Management Degree
In this major, you will gain a strong foundation in business, geology, environmental science, communications, writing, mathematics, and computing that will prepare you to meet the field's diverse needs. You may also expand your opportunities with a minor in energy systems studies or energy systems engineering.
Hands-on
Experience
A capstone internship will allow you to apply your knowledge and gain practical skills and career connections. With the AAPL accreditation, Marietta students who complete the program earn three credit years toward the five-year work experience required to sit for the Registered Professional Landman Certification Exam.
Networking
Opportunities
Our student landmen's association also provides networking opportunities with professionals in the region encompassing Ohio, Pennsylvania, and West Virginia, a location rich in career opportunities in the energy industry.
More Info
This distinct program — which is only one of 13 in the nation accredited by the American Association of Professional Landmen — prepares graduates for careers with oil & gas exploration and extraction companies, state and federal government agencies, utility company development and conservation programs, financial institutions, and law firms.
Outcomes — Internships

Alliance Petroleum
Washington County, Ohio
Enterprise Products
Polaris Home Funding
Antero Resources
Endurance Resources
MarkWest Midstream
Turner Oil & Gas
Artex Oil & Gas
Energy Co-Op
Ohio Acres4U
Williams Midstream
Atwell Engineering

Outcomes — Professions

Alliance Petroleum
Antero Resources
Halo Land Management
Dominion Energy
MarkWest Midstream
Purple Land Management
Western Land Services
American Petroleum Partners
Turner Oil & Gas
Southwest Energy
Percheron
Atwell Resources
O. R. Colan Associates
State of Ohio
Diversified Energy Company
EOG Resources
Viper Energy Partners

Honor Society

Land & Energy Management majors who earn and maintain a 3.2 GPA within the major and in their overall GPA are eligible for induction to Tau Pi Phi, an honor society for outstanding students in the Department of Business & Economics. Among the highlights of this membership is the opportunity to collaborate with fellow Marietta College members on one of two teams invited to the annual national Tau Pi Phi Business Case Study Competition.
The World Needs More Pioneers
FAQs
What type of jobs could I expect after earning a degree in Land & Energy Management?

Real Estate Broker
Attorney (requires graduate degree)
Geographic Information Systems Technologists and Technicians
Solar Energy Installation Managers
Solar Sales Representatives and Assessors
Wind Energy Development Managers
Title Examiners

Will I need to complete an internship to graduate?

Yes. Our students have interned with companies around the U.S. as early as after their sophomore year. An internship is a valuable experience and exposes our students to real-world working environments.