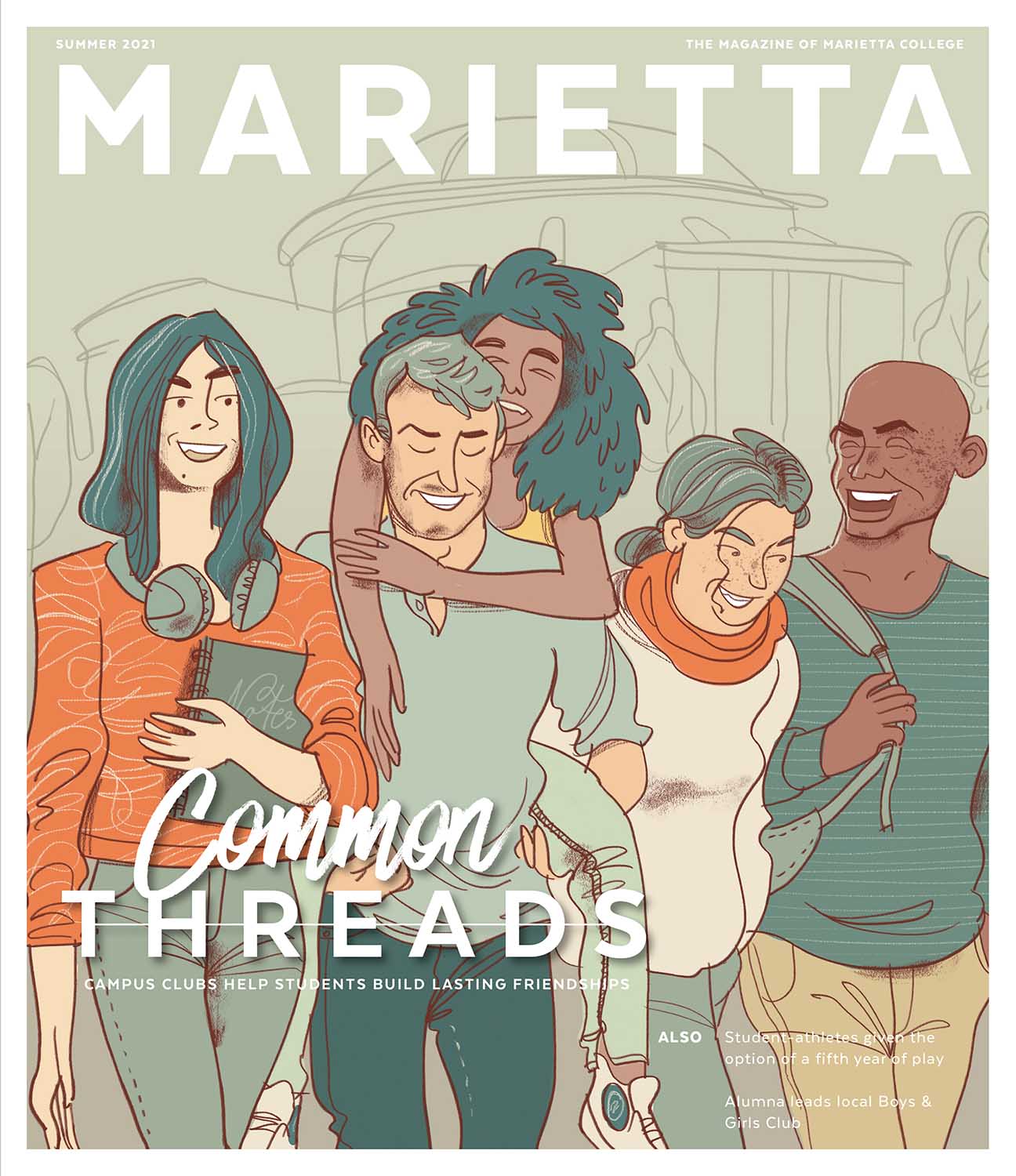 Summer 2021
One of the most daunting aspects of going to college is wondering if and when you will make friends. Marietta offers dozens of clubs and organizations that are centered around specific activities and goals, so students can seek out people who have similar niche interests.
The feature story in the Summer 2021 issue of Marietta Magazine explores how these clubs have become beacons for students who may have otherwise struggled to find friend groups — and how these organizations can mean the difference between a student choosing to stay at Marietta and one who chooses to transfer or withdraw from college altogether.
Also in this issue are photo spreads of the Commencement ceremonies for the classes of 2020 and 2021, held on campus in May, as well as stories about student-athletes returning for a fifth year of play, alumni who have made the bold decision to change career paths, and students who have excelled academically during the year of COVID-19.
As always, you can catch up on news shared by alumni in the Class Notes section. You may submit your special update by emailing marketing@marietta.edu.
Navy Blue and Quote
Something that really helped me in vet school was how much we practiced reading scientific papers with Dr. (Jim) Jeitler and Dr. (Suzanne) Parsons. I also felt that having a biochemistry background prepared me well to understand the mechanisms and pathophysiology behind a lot of the disease processes we learned.
— Ashley Payne '17, who graduated from Purdue University's College of Veterinary Medicine this spring.
New and Notable
Marietta Scene
Outstanding scholars Lauren Eakle, Katie Kitchen, Sarah McNeer and Madison McCormick were inducted into the prestigious Phi Beta Kappa academic honor society during a virtual ceremony in late April.
As a Communication Studies/Marketing major, student-athlete and active member of the Pioneer Activities Council, Embrey Roberts '21 took advantage of a variety of experiences during her time at Marietta. Now she's taking that energy to The Ohio State University's Fisher College of Business to pursue a Master of Human Resource Management.
Marietta's Etta Express won the Ohio Athletic Conference and took second in the NCAA Division III baseball regional, finishing the season with an impressive 38-6 record.
Marietta College hosted a one-day trade show for Par Mar Stores that featured 126 vendors and 275 store managers, and drew hundreds of visitors to the Dyson Baudo Recreation Center.
Feature
Building Your Circle
Going off to college can be a lonely experience, so the sooner a student finds a group of friends, the sooner they start to settle into their new life. At Marietta, clubs and organizations help students find others who share similar interests or goals.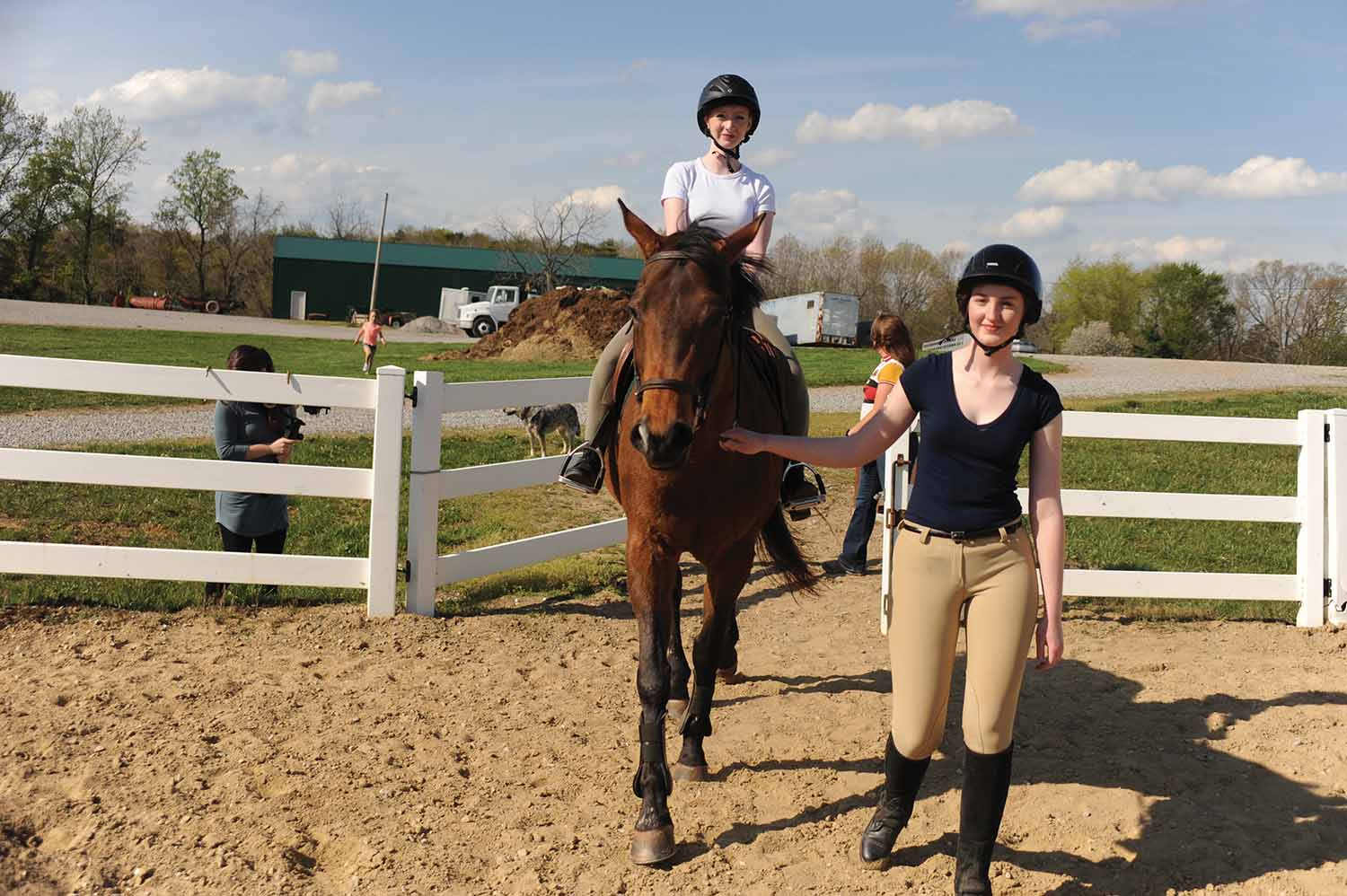 Stories of Marietta
Features
Art Department Celebrates Newest McCoy Professors
It's a lesson in friendship, mentorship and support.
When speaking with either Sara Rosenstock or Z Comer about each winning this year's McCoy Professorship, they're more likely to talk glowingly about their fellow Art Department colleagues than their own personal achievement.
"There's a larger story here than Z and I getting the McCoy," says Rosenstock, Professor of Graphic Design. "Every full-time instructor in the Art Department won a teaching award this year."
In addition to Rosenstock and Comer being named the 2021 John G. and Jeanne McCoy Teaching Excellence Professors — the highest honor bestowed on professors at Marietta — their fellow Art instructors, Beth Nash and Jolene Powell were honored with Innovative Teaching Awards. Powell is also a previous McCoy Professor, earning that distinction in 2008.
When Powell learned of her fellow instructors also achieving McCoy status, she decorated the entrances of their offices with festive gold streamers — a daily reminder to celebrate their accomplishments.
"I am so thankful to be able to win with such an amazing colleague and to feel like it really shines a light on all the amazing things that are happening in the department and the momentum for that," Rosenstock says.
Rosenstock began preparing materials reflective of her work at Marietta at the start of the 2020-2021 academic year because she was in line for promotion to full professor. When the call went to faculty to nominate for McCoy candidates, she immediately thought of her colleague and threw Comer's name into the candidate pool. Unbeknownst to Rosenstock, Comer did the same. Because Rosenstock had already prepared her portfolio for promotion, she helped guide Comer through that process, which was necessary for the McCoy review.
"Obviously, we both really wanted to win it and we both really wanted to do well and represent our department well, but at no time did I ever feel like we weren't being really supportive of each other and rooting for each other, too," Comer says. "And that kind of collegiality and camaraderie is something, as a new person here, says to me that this is the right place for me and this is a really fantastic place for me to work."
Rosenstock joined the College in 2009 and Comer, an Associate Professor in the Art Department, was hired in 2019 and focuses on digital art, which runs the gamut of graphic design, photography and new media (video, animation and digital illustration).
"I feel really supported by my colleagues and I love knowing that, in my department, all of us are at the top of our game," Comer says, "that we work hard for our students, and that we really love and support them and each other."
- Gi Smith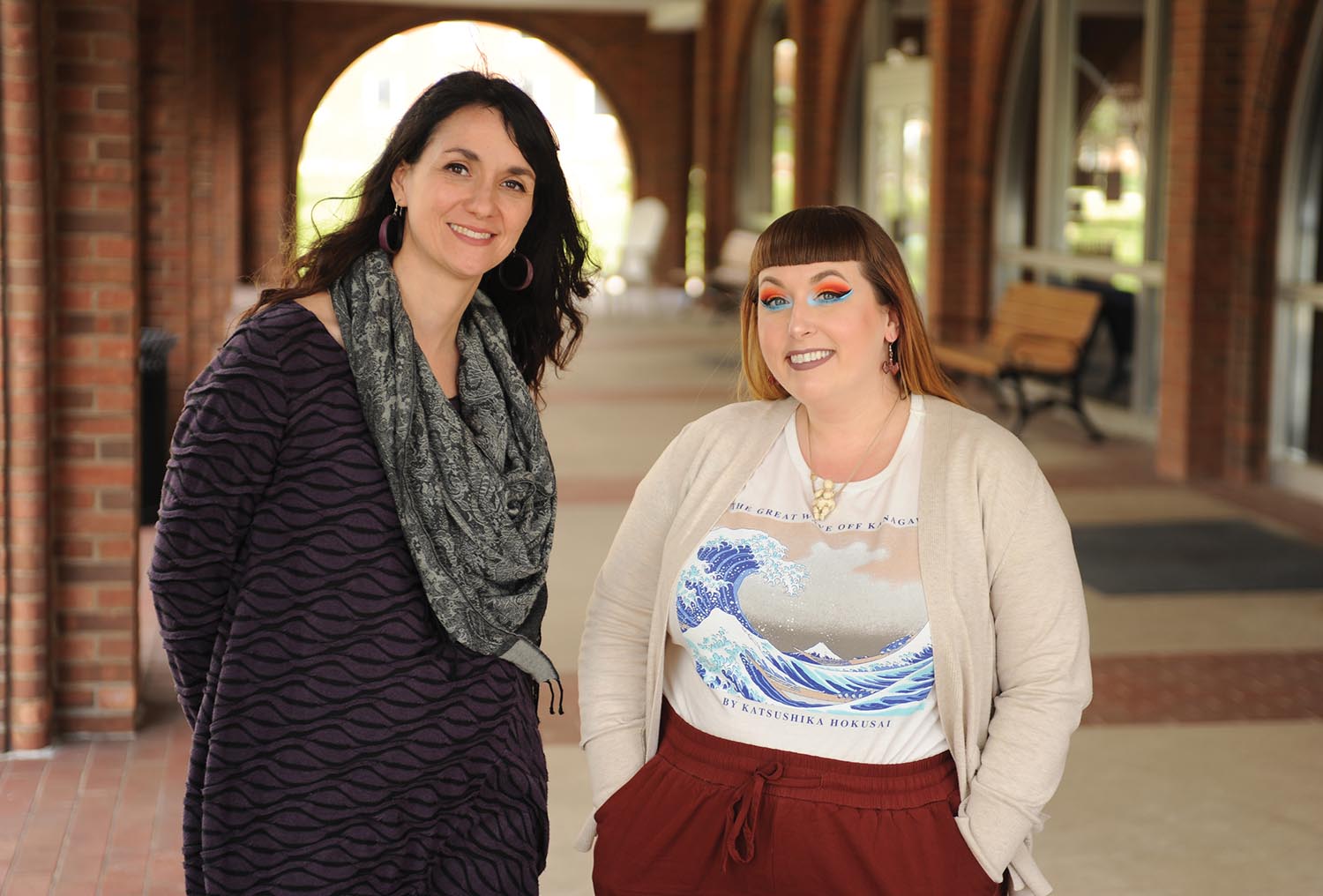 The Progressive Pioneer
Lindy Nester '09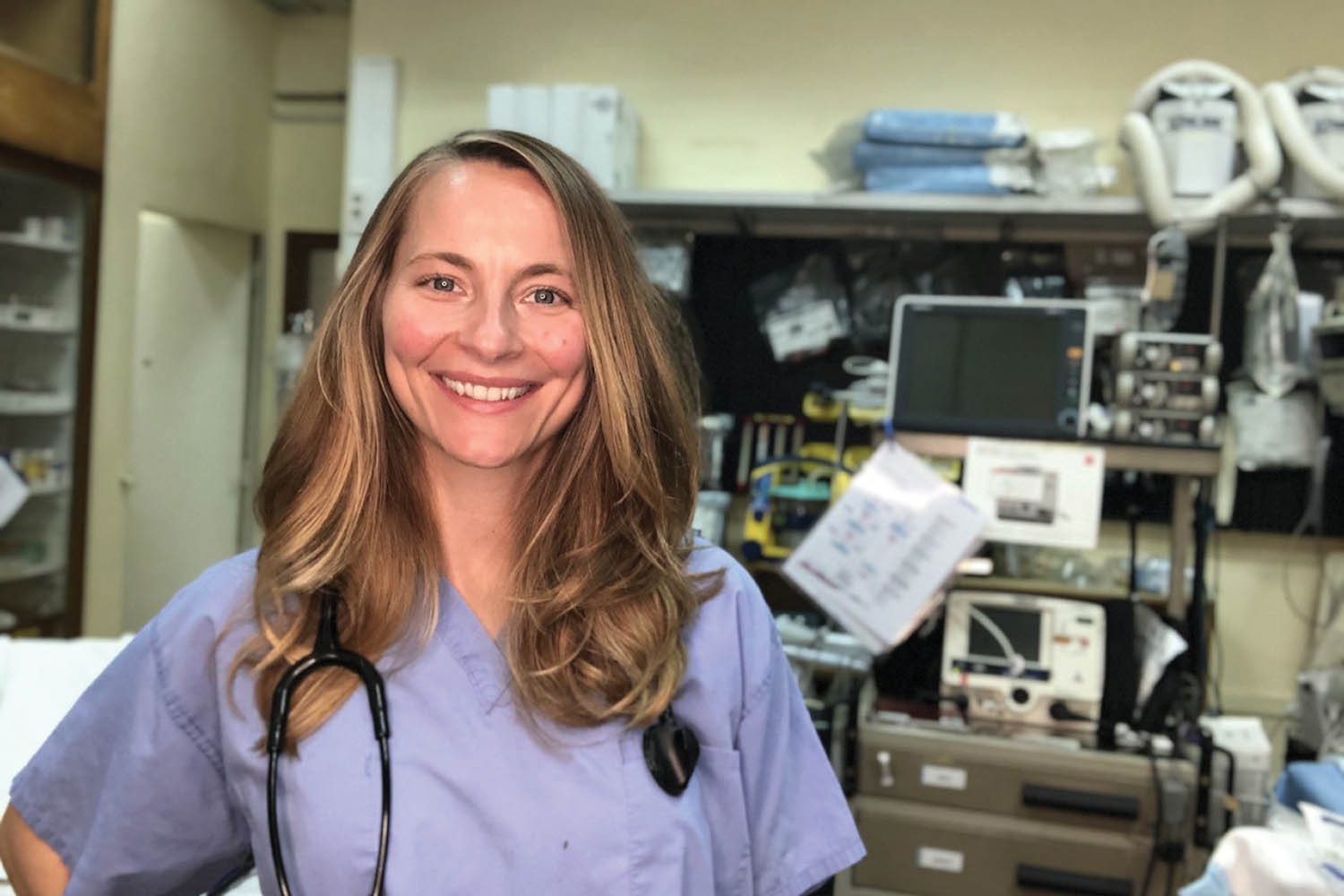 "I never imagined that I would be doing something like this. This is more of a career than any other job that you are going to have. Every tour is a new job. Everything you do is different and it's always challenging. We get to travel around the world. Even if we end up in the middle of nowhere Africa, seriously, who gets to do that? We did and it is amazing what you'll learn when you have to.
Lindy Nester PA'09
Biography: As a physician assistant with the U.S. Department of State, Lindy is enjoying the opportunity to travel the world with her husband, Jim Woll. They will complete a 12-month assignment in Peshawar, Pakistan, on August 10 and return to Washington, D.C., for at least two years. She has completed tours in the Congo and Tel Aviv. Prior to joining the Department of State, Lindy worked at The George Washington University Hospital, Cleveland Clinic and Dr. Randall Doerman Internal Medicine. Lindy earned a BS in Exercise Physiology from Ohio University in 2007 before attending Marietta's Physician Assistant Studies Program.