The Entrepreneurship program at Marietta College offers a major, minor, and certificate.
Entrepreneurship Certificate
The 15-credit hour certificate program is appropriate for students that are interested in developing their entrepreneurial mindset but are not willing or able to choose a minor or a major in Entrepreneurship. This may be due to the large number of required hours in their primary majors or minors, or their lack of interest in a particular entrepreneurial project. The certificate program begins to enhance student ability to:
recognize and evaluate problems worth solving,
create valuable solutions to problems, and
 communicate the problems and the solutions effectively.
Entrepreneurship Minor
The 21-credit hour minor in Entrepreneurship complements a student's areas of interest by providing her with the necessary tools to turn her passion into a marketable product or service. The Entrepreneurship minor builds on the three objectives of the certificate program (listed above) by equipping students with the tools that they need in order to provide evidence demonstrating that proposed solutions are feasible.
Entrepreneurship Major
The 54-credit hour major in Entrepreneurship builds on the minor by fulfilling the following additional objective: To be prepared to bring the proposed goods and services to life. In short, the major prepares students to start, run, and promote their own for-profit or non-profit business. The major also prepares students for nearly any position that is customer- or employee-focused and requires creative problem solving, planning, analytical, and organizational skills. Students majoring in Entrepreneurship may also choose to enroll in a variety of graduate programs in business, communication, leadership, or other related fields.
Questions? Email entr@marietta.edu.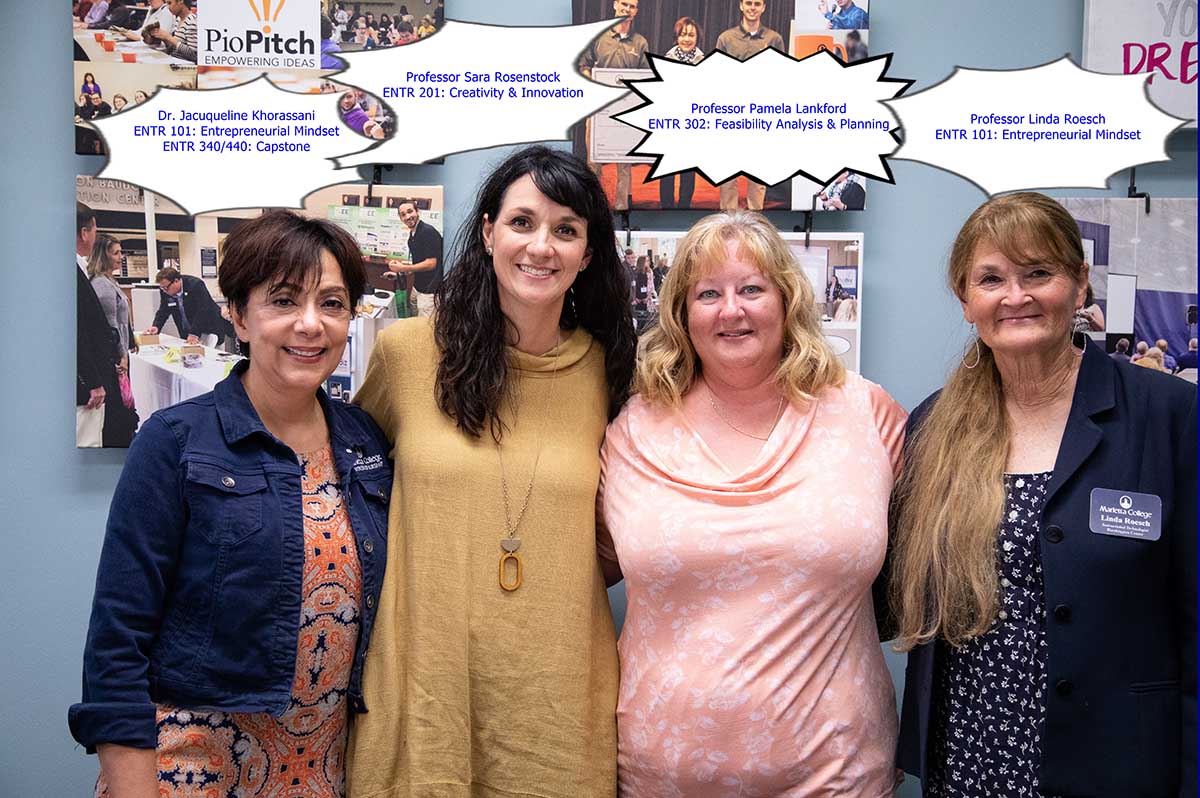 > Marietta College Entrepreneurship professors pose at a PioPitch event in 2019