Get Connected with Marietta
 The Entrepreneurship program at Marietta College offers a major, minor, and certificate — All will prepare you for success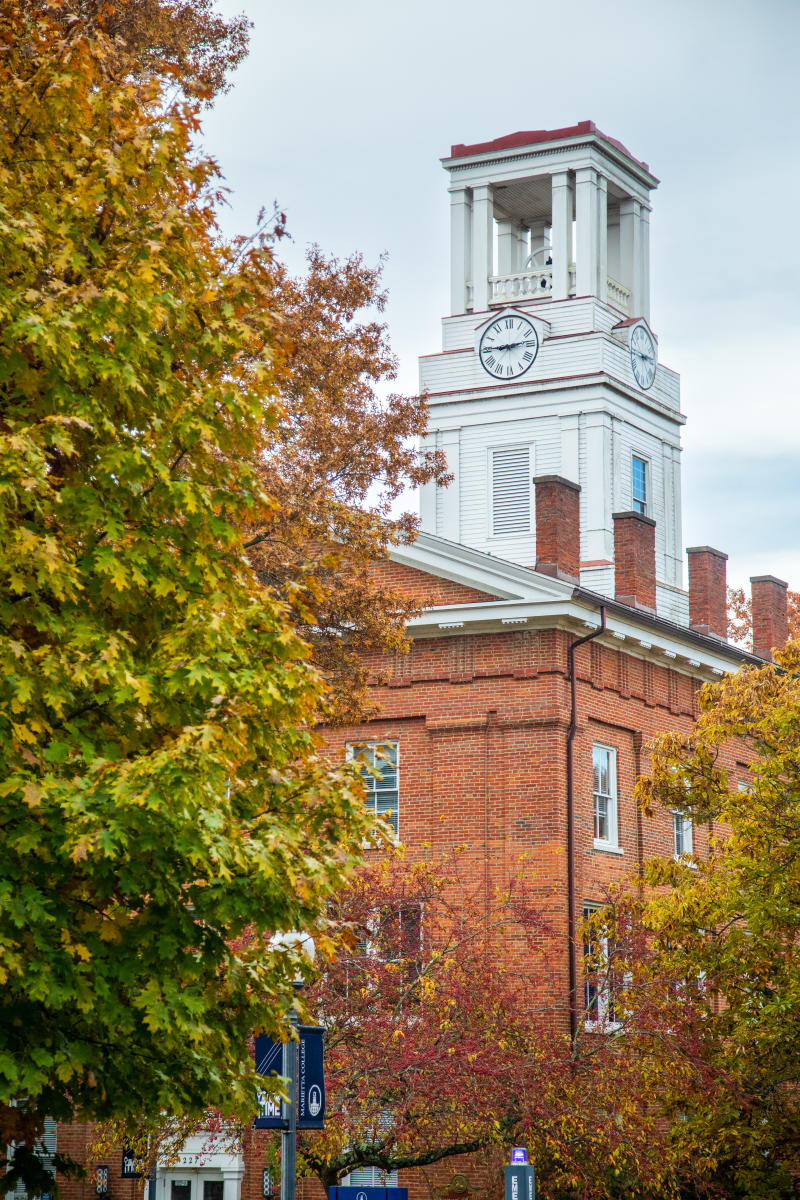 The Entrepreneurship Major
At Marietta College
The Entrepreneurship program at Marietta College offers a major, minor, and certificate.
Entrepreneurship Major

The 54-credit hour major in Entrepreneurship builds on the minor by fulfilling the following additional objective: To be prepared to bring the proposed goods and services to life. In short, the major prepares students to start, run, and promote their own for-profit or non-profit business. The major also prepares students for nearly any position that is customer- or employee-focused and requires creative problem solving, planning, analytical, and organizational skills. Students majoring in Entrepreneurship may also choose to enroll in a variety of graduate programs in business, communication, leadership, or other related fields.

Entrepreneurship Minor

The 21-credit hour minor in Entrepreneurship complements a student's areas of interest by providing her with the necessary tools to turn her passion into a marketable product or service. The Entrepreneurship minor builds on the three objectives of the certificate program (listed above) by equipping students with the tools that they need in order to provide evidence demonstrating that proposed solutions are feasible.

Entrepreneurship Certificate

The 15-credit hour certificate program is appropriate for students who are interested in developing their entrepreneurial mindset but are not willing or able to choose a minor or a major in Entrepreneurship. This may be due to a large number of required hours in their primary majors or minors, or their lack of interest in a particular entrepreneurial project. The certificate program begins to enhance student ability to:

Recognize and evaluate problems worth solving.
Create valuable solutions to problems.
Communicate the problems and the solutions effectively.
Interested in Entrepreneurship
Contact this Undergraduate Program
Dr. Jacqueline Khorassani • 740.376.4621 • entr@marietta.edu
PROFILES OF PIONEERING SPIRIT
I, Pioneer
Blazing New Trails
Read stories of people who are committed to making an impact in their professions, their communities and beyond.
Our pioneers have the knowledge, the passion and the courage to pursue change for the greater good, to make a difference in the lives of others, and to pave the way for generations to come.