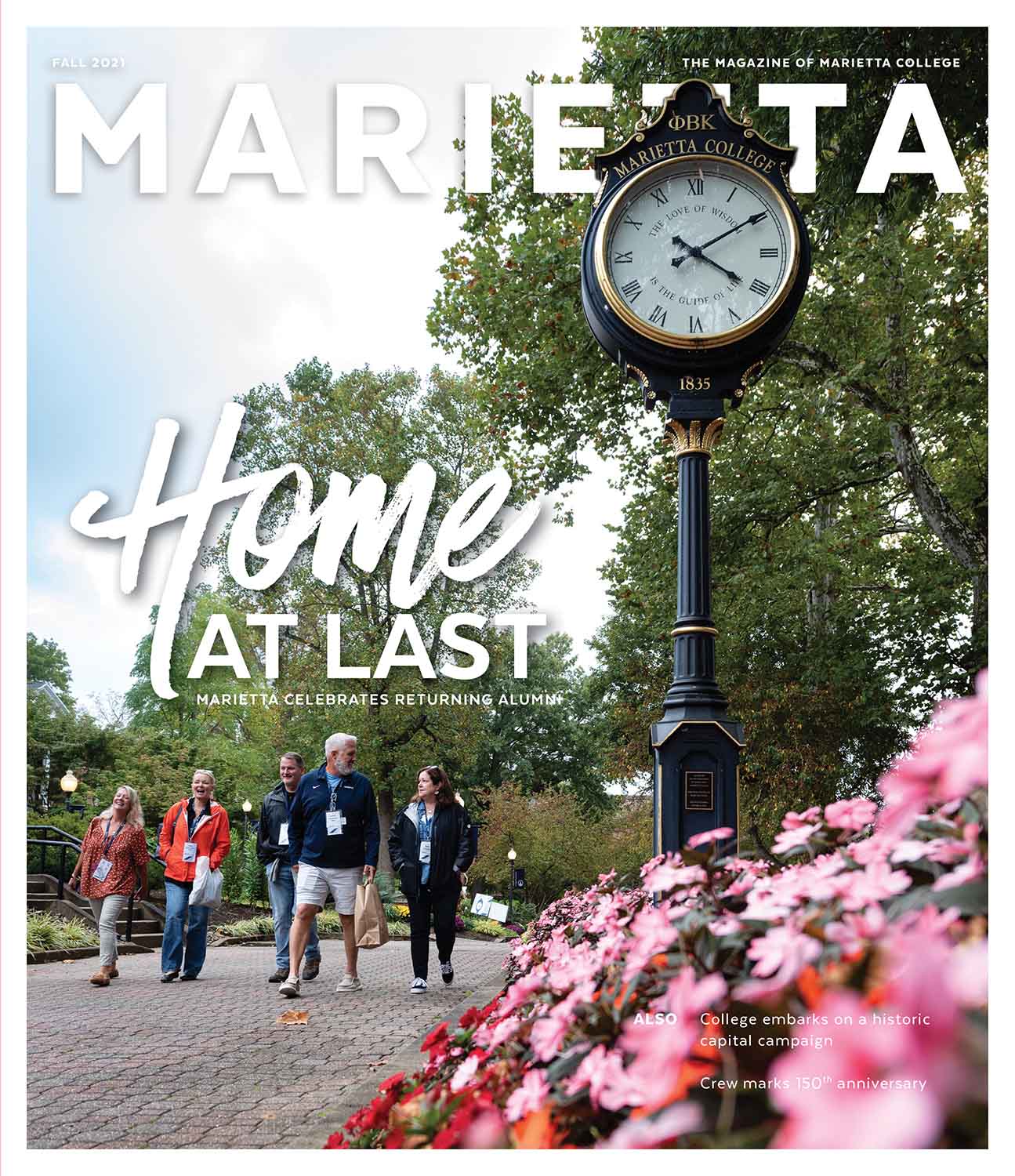 Fall 2021
After missing out on an in-person gathering in 2020, members of The Long Blue Line were ready for a momentous return to campus to celebrate the 2021 (Come Back) Homecoming in late October.
Hundreds of Pioneers and their families celebrated the weekend, and the College made sure to honor classes that achieved milestone reunion years — such as the Golden Reunion Classes of 1970 and 1971 — with memorable events. This issue of Marietta, The Magazine of Marietta College, features snapshots of events during Homecoming — from the All-Alumni Welcome, the MCAA Awards Ceremony, the Football Tailgate and other special reunions that took place at Marietta.
The issue also includes the 150th Anniversary of Rowing at Marietta, as well as the public launch of the historic "This is the Time" comprehensive campaign, which aspires to raise $100 million to support areas such as student engagement, endowed scholarships, faculty development, campus accessibility, beautification and wayfinding, distinctive academic programs, The Marietta Fund, and the construction of a "Student Center for Our Time." You can learn more about the campaign at thetime.marietta.edu.
You can also catch up on news shared by alumni in the Class Notes section. If you would like to share your own update in a future publication, please email it to marketing@marietta.edu.
I texted my mom the other day and told her I picked the right school. I think that makes [my parents] feel good because they know I'm comfortable here. The people and atmosphere are what sets Marietta apart.
— Savannah Flusche '25, Marietta's 23rd McCoy Scholar
New and Notable
Marietta Scene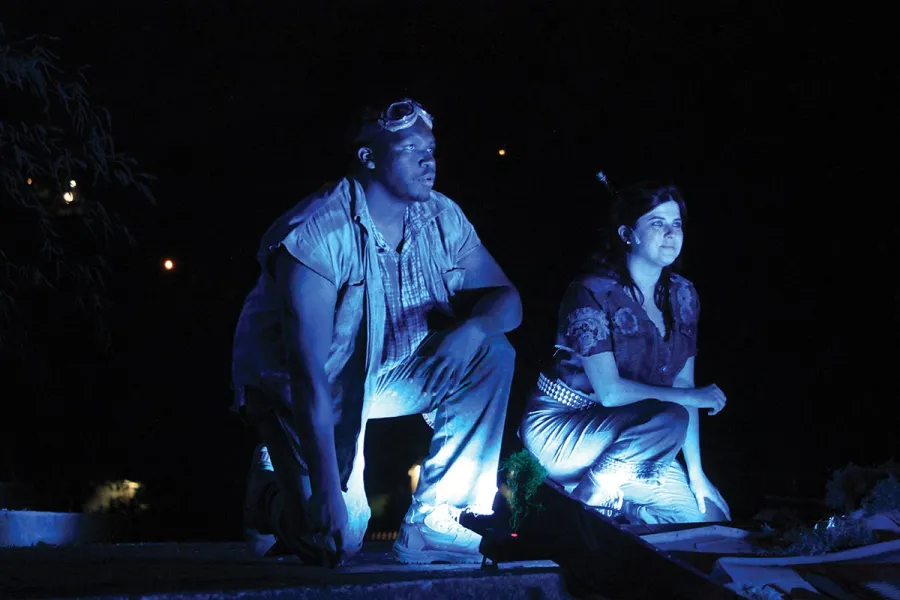 Dillon Shoulders '21 and Amber Smrek '15 portray the assassins in Macbeth, produced by the Marietta College Department of Theatre and Shakespeare by the River and performed at East Muskingum Park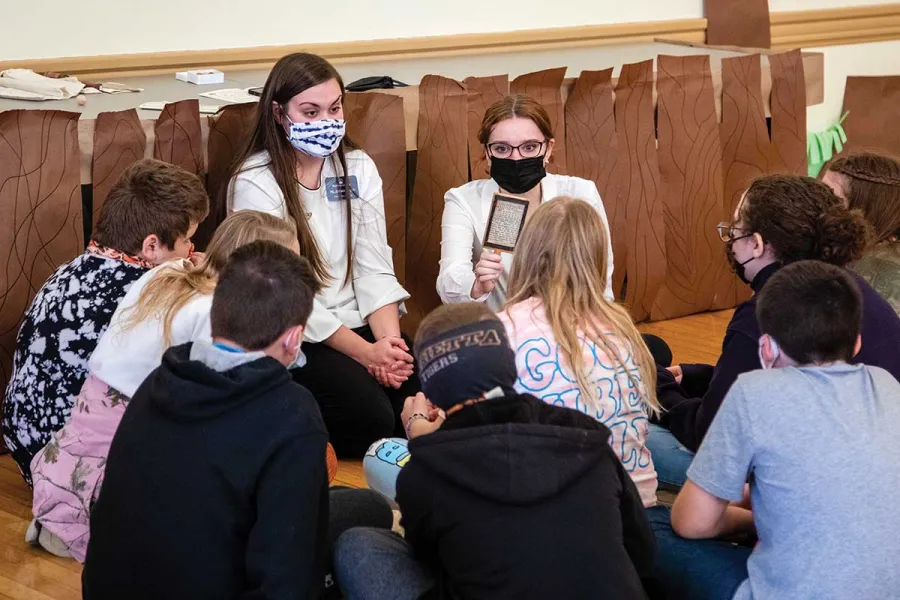 Special Education/Elementary Dual Preparation (SEED) interns gave a living history presentation on the Pilgrims, Wampanoags and the first Thanksgiving to about 150 fifth graders from Marietta Elementary School.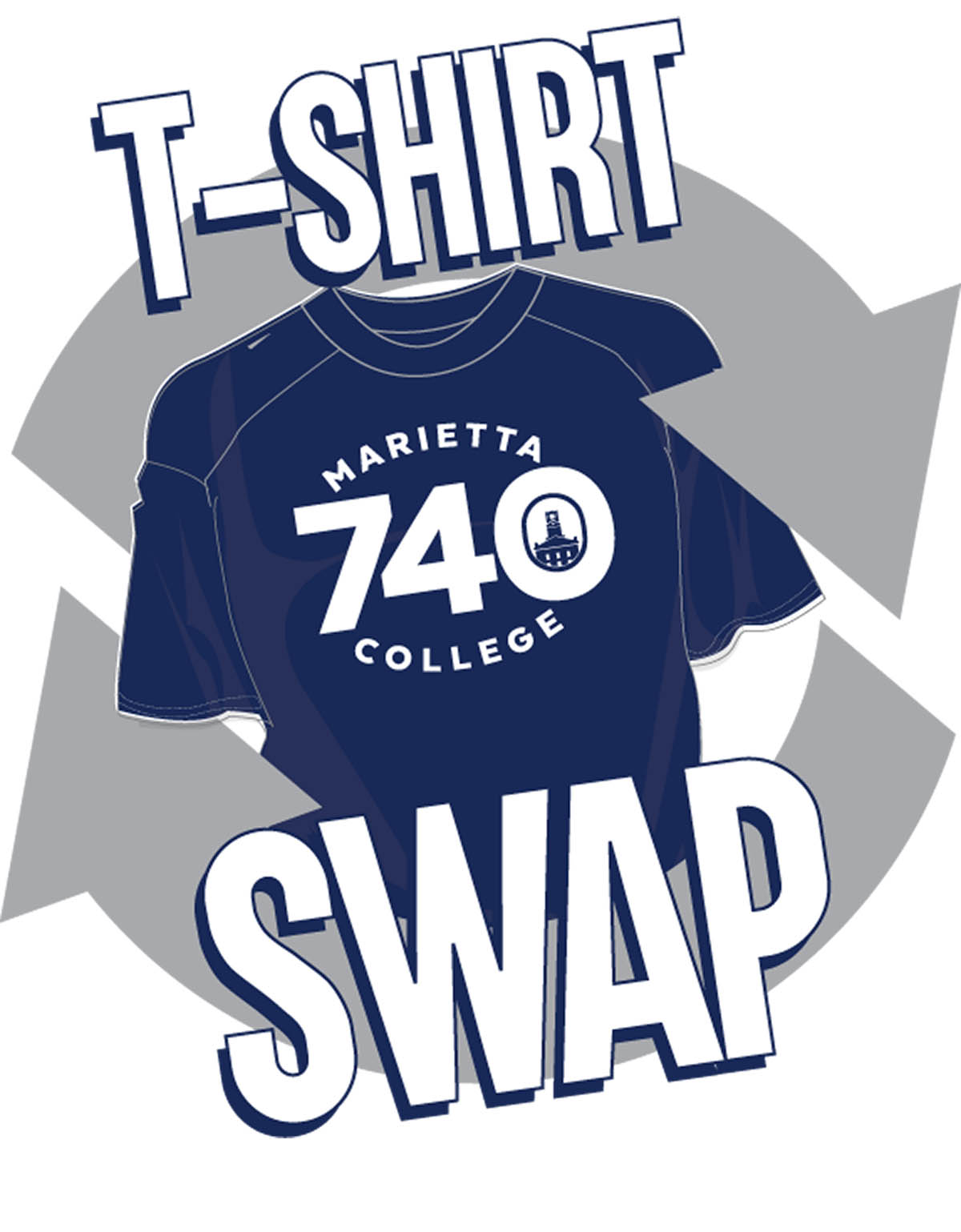 We offered students a chance to upgrade their wardrobe by swapping out a T-shirt from another college for a new 740 Marietta College one. The second-choice shirts were donated within the local community.
189
Shirts Donated
Most shirts donated: Ohio State
23
Furthest distance: Corban University (Salem, Oregon) 
2,608
miles Shortest distance: Washington State Community College (Marietta, Ohio) 
1.7 miles
OAC Schools:
16
(23 counting recycled Marietta shirts)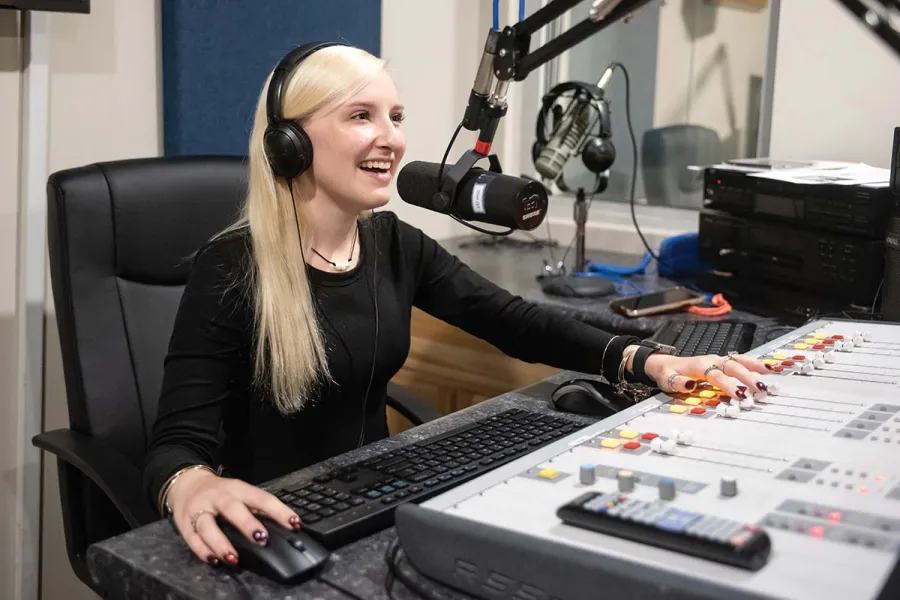 Making great use of the Dream Weaver Recording Complex in McKinney Hall, Hailey Lanham '25 is fulfilling one of her goals by producing her first podcast, "Daily Hailey," which focuses on adjusting to college life.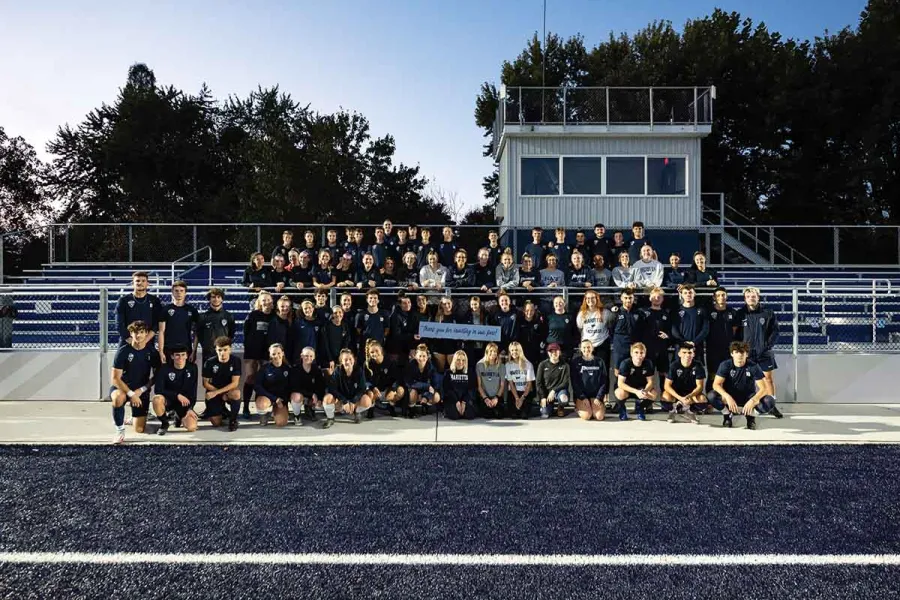 With the support of dedicated alumni, faculty, staff, students, parents and community members, the soccer/women's lacrosse bleacher project reached its goal to upgrade seating at the Marietta Field.
Feature
Welcome Back Homecoming
After missing an in-person celebration in 2020, hundreds of alumni and their families were ready to return to campus for a weekend of reminiscing with old friends and making new Marietta College memories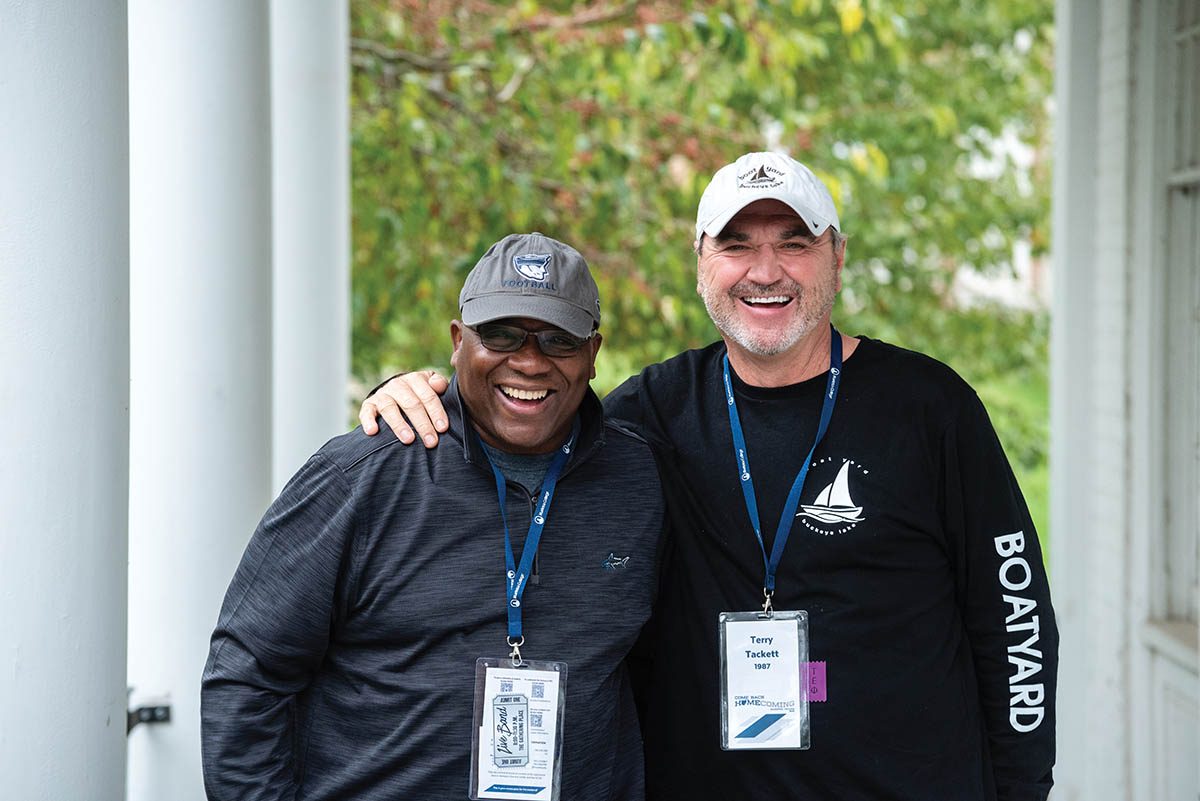 Stories of Marietta
Features
More Marietta
Pioneers: Athletic News
Developments: News from our Advancement Office
Marietta Moment
The Long Blue Line
Meet The
2020 and 2021 MCAA Award Winners
2020 Winners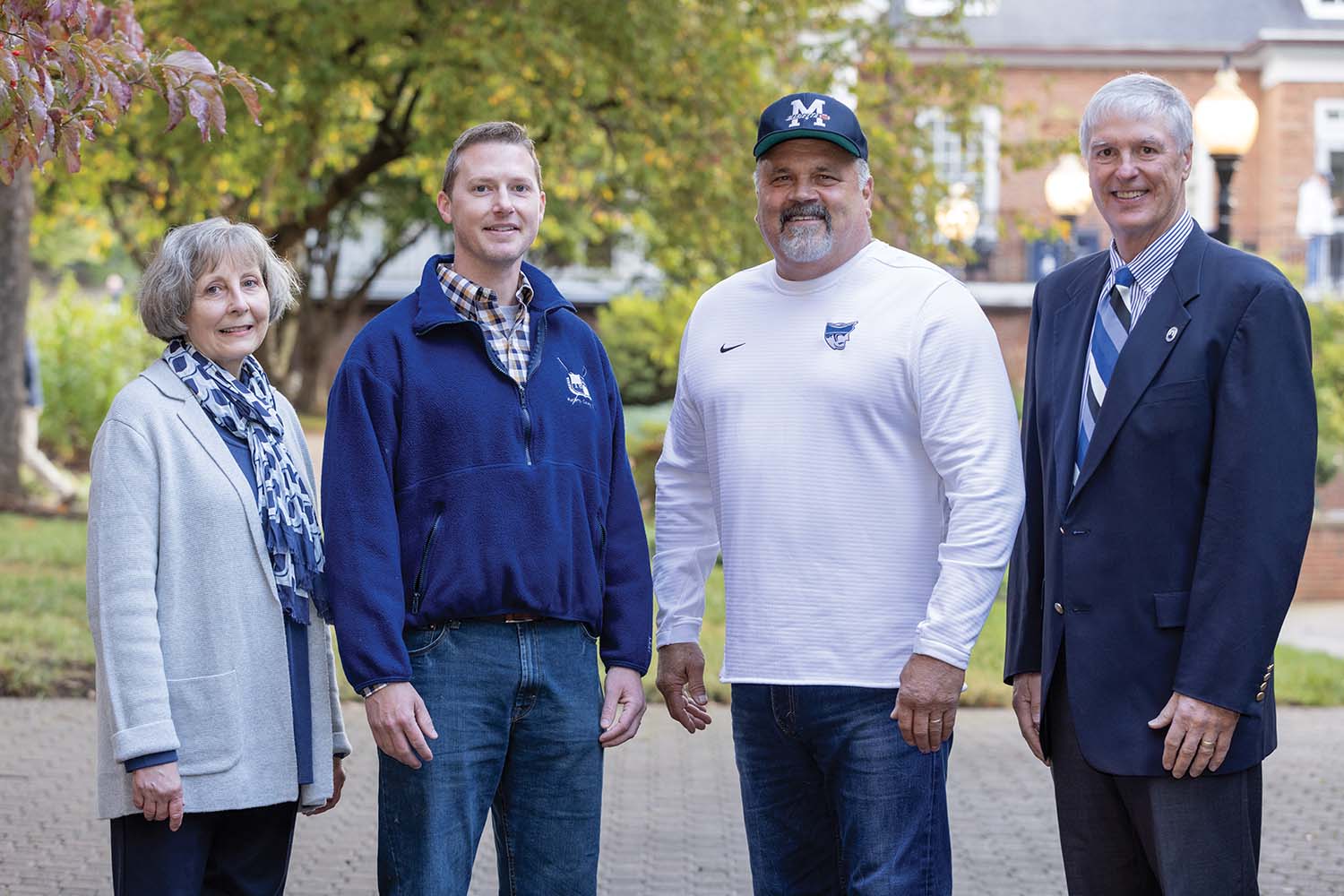 Winner Quotes

Marietta College is one of the best places on earth to receive a meaningful education. … It's a privilege to care for the many rare books, manuscripts, photographs and paintings that tell the story of the College and the community.

Linda Showalter '79
2020 Distinguished Alumna Award

There are many things that affect what you are doing at that time and in your future. All my [Marietta] experiences shaped my life and opened my eyes to the endless possibilities that our world provides us.

Eric Dowler '07
2020 Outstanding Young Alumnus Award

I have a lot of love and passion for the school. Always have and always will. It's easy to love Marietta College because of how many great things it's done in my life.

Greg Black '81
2020 Liz Tribett Service Award

Marietta College has been a big part of my life, even though I did not graduate from here. My father, mother and oldest brother were graduates, and several other close relatives were graduates and students. The connection between my extended family and the College is very strong.

George Fenton
2020 Honorary Alumnus Award
2021 Winners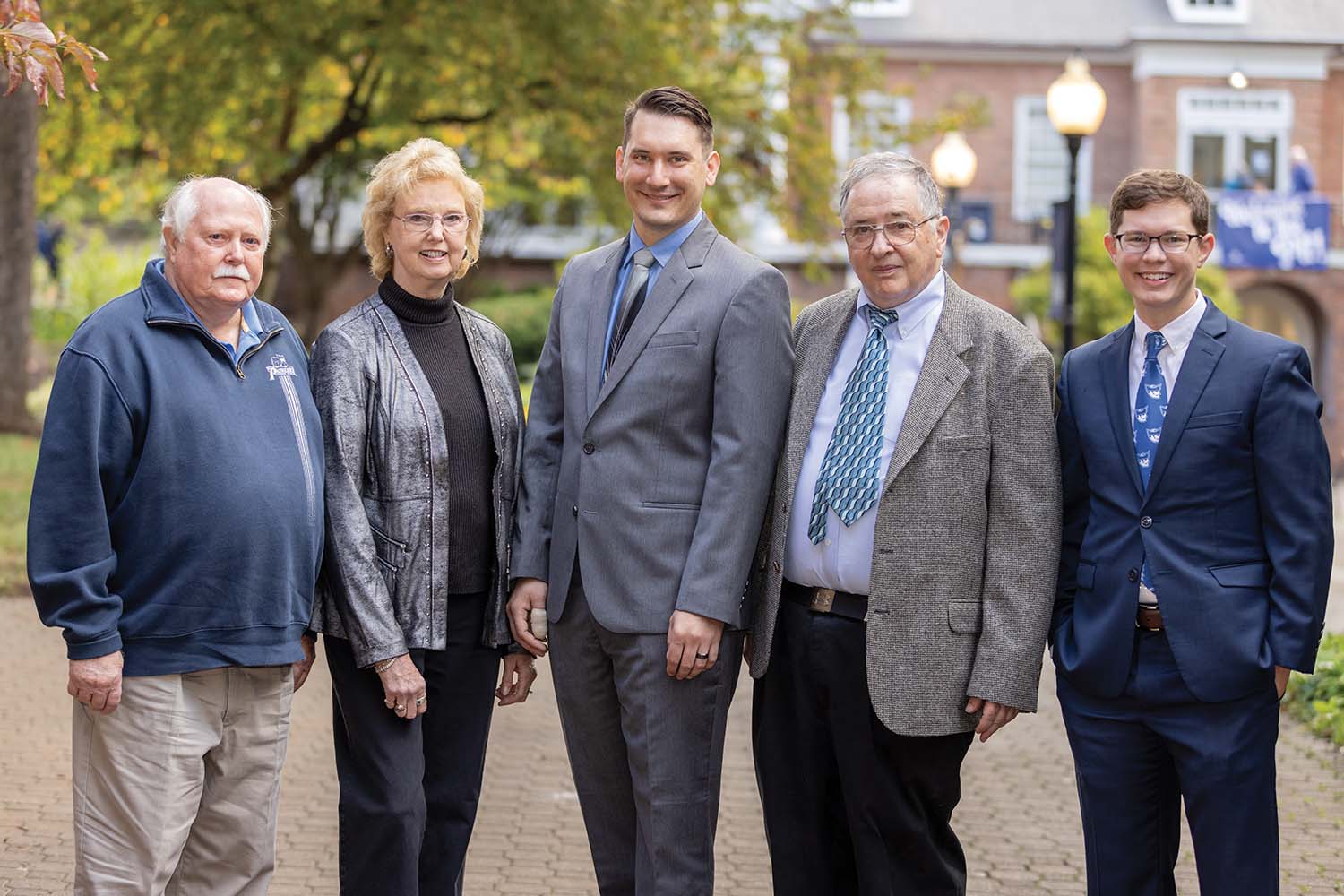 Winner Quotes

We've been involved in the [men's basketball] Foster Family Program since almost the beginning, and we have over 20 foster sons. We've had some great times. When we first started coming here, there might have been 200 people in the gym for a game. … Now it's the most exciting arena in Division III.

Ken and Betty Stollar
2021 Liz Tribett Service Award

This honor does not mark an end achievement but a great milestone as I continue to give back the gift and strive to leave a positive impact on our world.

Patrick Tegge '14
2021 Outstanding Young Alumnus Award

When I retired last year, I reflected back on the changes I have witnessed since 1970. Some things haven't changed much. We had good people in 1970, and we have good people now — different people, but still good students, good faculty, good staff and good administrators.

Dr. Roger Pitasky
2021 Honorary Alumnus Award

Just knowing that you have to stand up for something and have values and have beliefs is important, but also knowing that you have to work together to solve problems to serve a campus or a community, a country or a world [is even more important].

C. Taylor Myers '15
2021 Outstanding Young Alumnus Award

I got a great education at Marietta College in my major, but I also learned so many other things that have served me in my life and my career.

Kathleen Murphy '82
2021 Distinguished Alumna Award

I want to dedicate this award to my mother, Vivien Peterson, who passed away in 2019. She loved Marietta, and she would have been so proud to see this moment. She encouraged me to follow my dreams, [to] seek out opportunities, to give back to my community and to be thankful for every breath I take.

Malcolm Doldron '99
2021 Distinguished Alumnus Award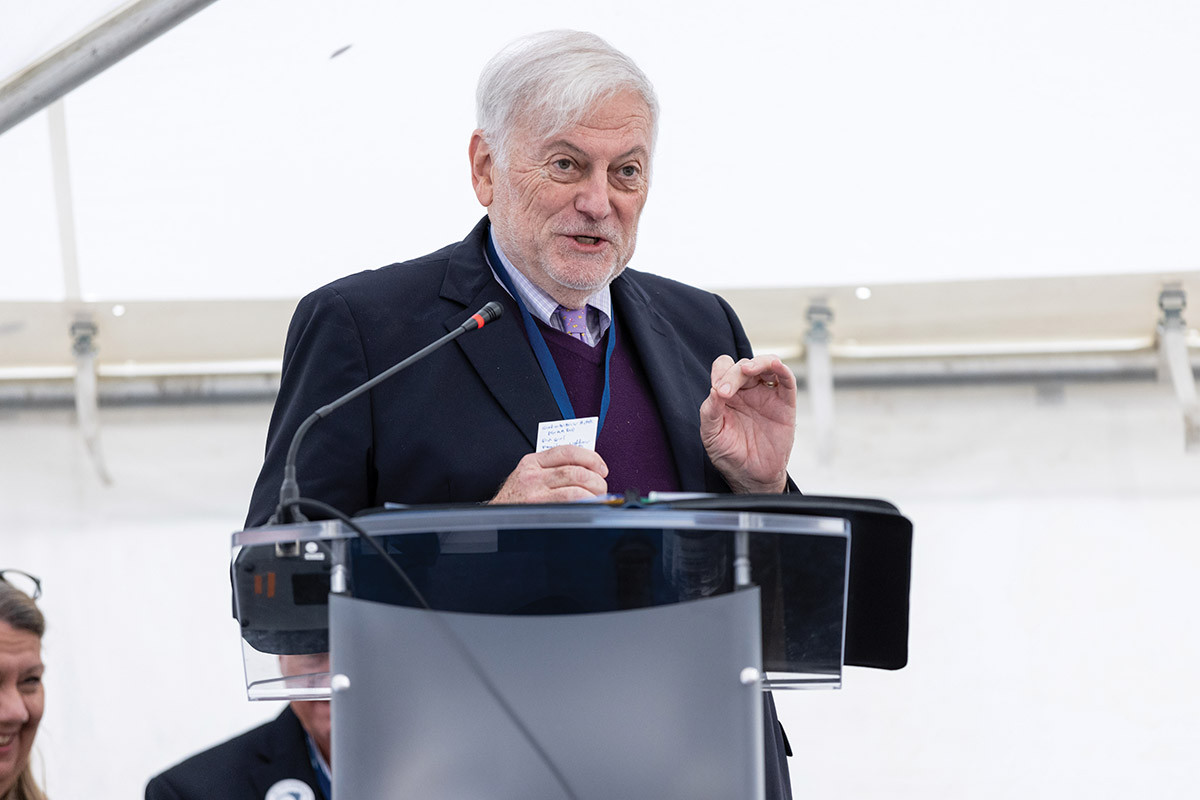 One of my truly great experiences has been the opportunity to give back to Marietta College for educating me. … My time on the Board [of Trustees] provided me with many unique opportunities to give back.
T. Grant Callery '68 — Hall of Honor inductee
Other Hall of Honor inductees (not in attendance) were John Beale '71, Roger Markfield '63 and Dale Wartluft '63.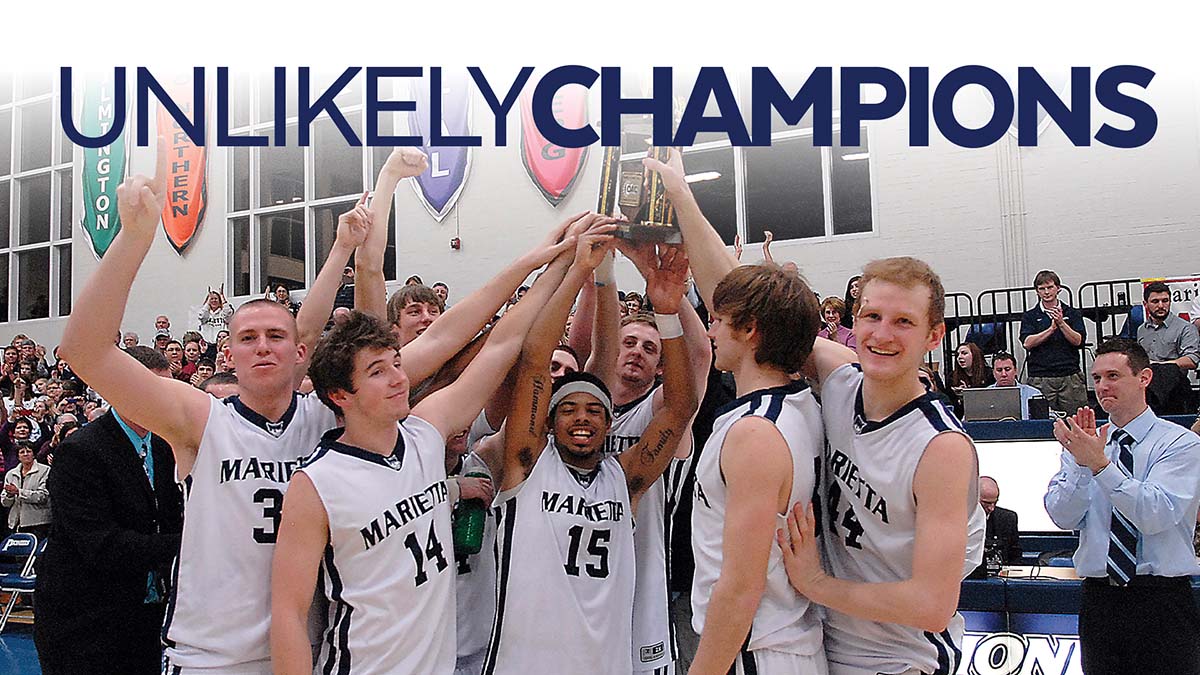 Listen to Coach Jon VanderWal and other players as the 2010-11 men's basketball team revisits the excitement from the program's pivotal season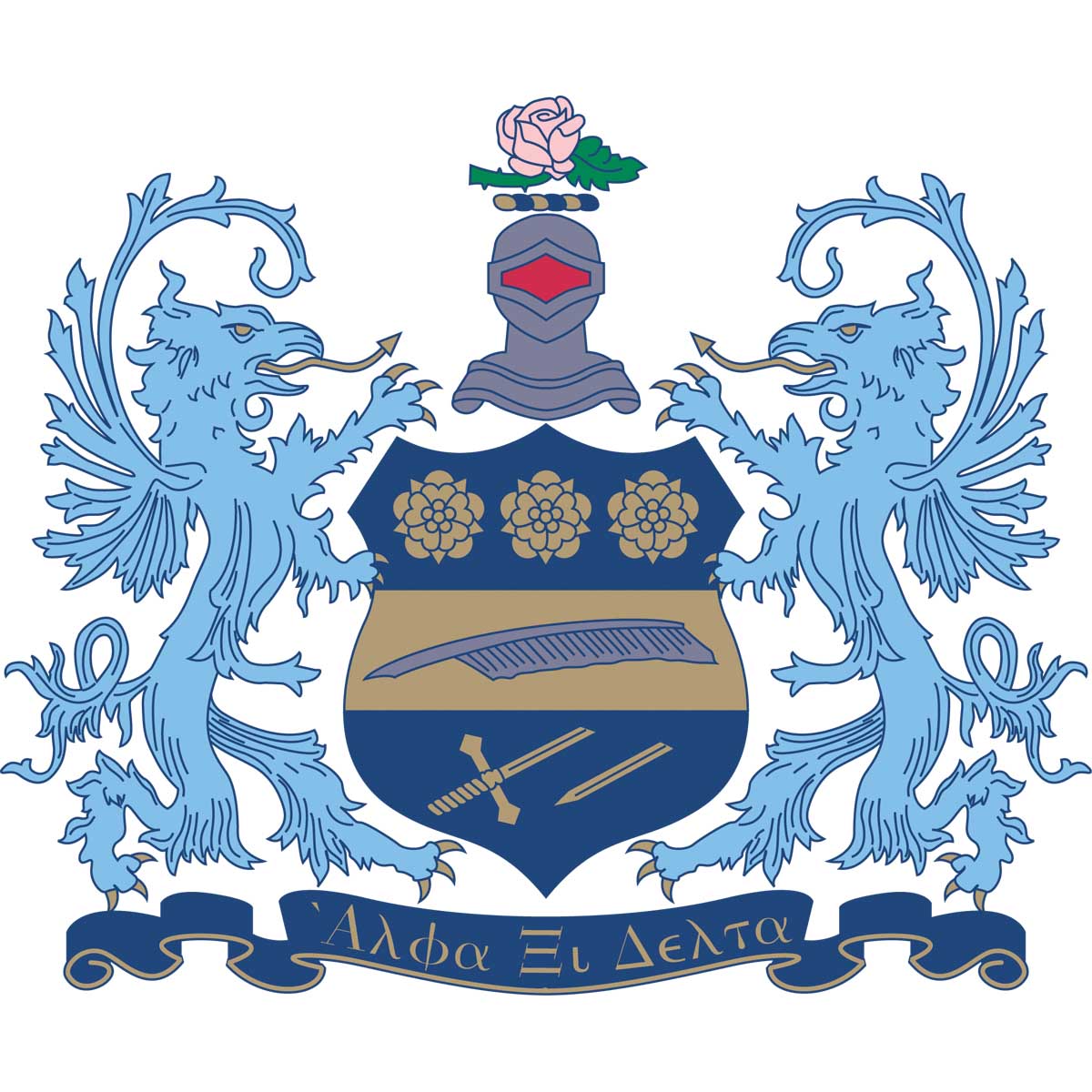 Share your memories and photos of the Alpha Xi Delta house
On November 9, 2021, a fire damaged the historic Alpha Xi Delta sorority house — thankfully, no one was injured. Since the tragedy happened as Marietta Magazine was going to press, no information about the extent of the damage is known.
To honor the Alpha Xi house in a future issue, we ask you to share your stories and photos via email (gi.smith@marietta.edu or marketing@marietta.edu).
The Progressive Pioneer
Dr. Joseph Webb '07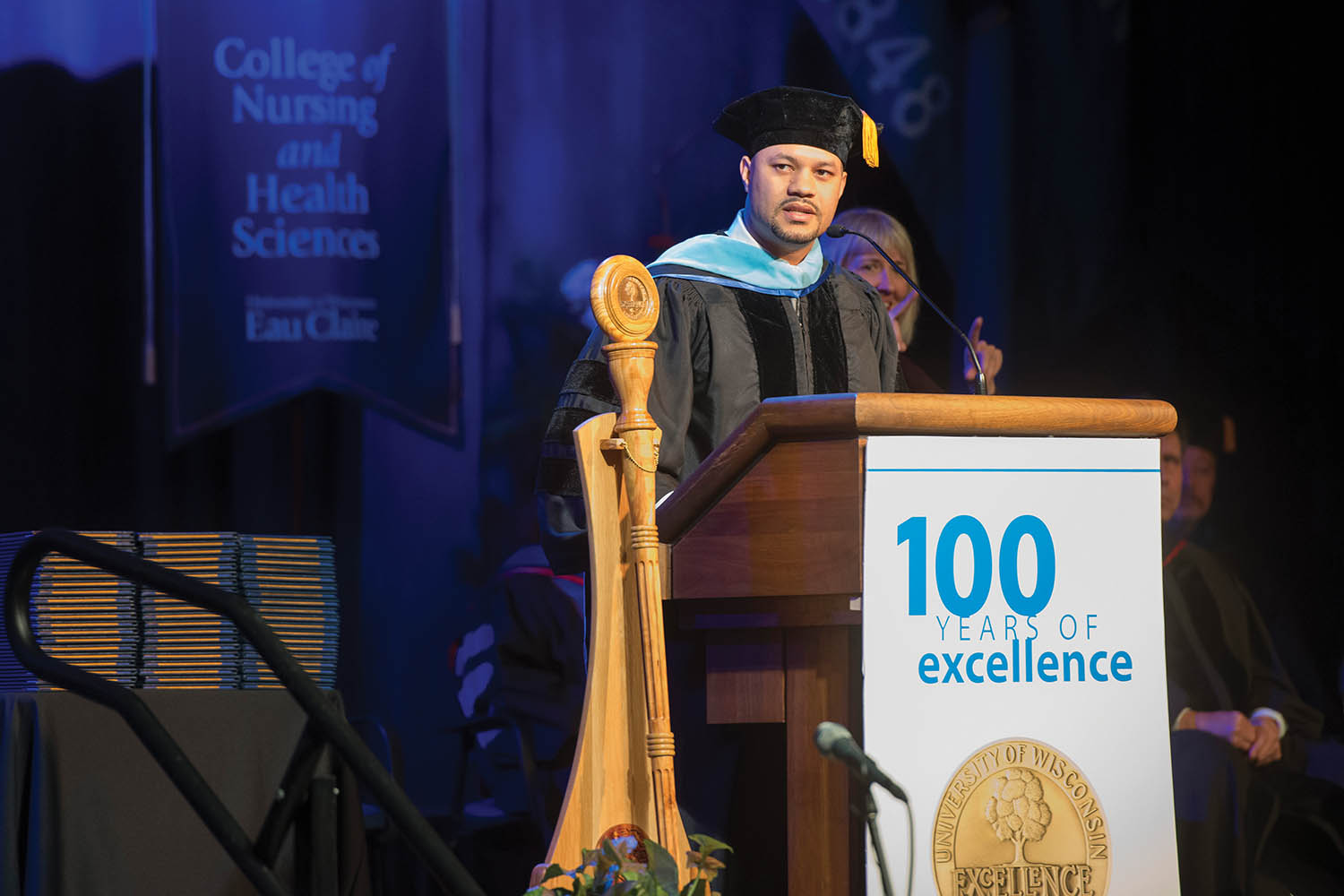 I chose higher education as a career to pay it forward and to help students achieve academic success by creating an educational environment that promotes the development of the whole student. I always tell students there's nothing you can ask for that I haven't asked for myself. And I will never ask for anything in return except that when you make it, you pay it forward and help out somebody else.
— Dr. Joseph Webb '07
Biography: Growing up in foster and group homes, Joe Webb was homeless by the time he arrived at his first college. During his first holiday break, he slept in the bushes because the institution wouldn't allow him to stay in his dorm. The moment he transferred to Marietta College, he knew he had to reach out for support to achieve any level of success. When he did, a litany of voices responded, 'Yes.' Now, Dr. Joseph Webb, Vice President for Student Affairs at St. Norbert College in De Pere, Wisconsin, is committed to using his education, his understanding of leadership and his life experiences to ensure that students at his college understand and have access to the resources that will prepare them to accomplish any goals they set for their entire lives.