William Robert "Bill" White '59 is retired and living in Upland, Colorado.
Ken Luther '60 is retired and living in Cincinnati, Ohio. He has spent the last 20 years volunteering as a broadcaster on WMKV-FM public radio.
Jane Michael '60 has a new website for her artwork and travel inspiration (www.janemichaelart.weebly.com), and she recently had a painting accepted in the West Virginia Watercolor Society National Juried 2021 Aqueous show.
Irene Sarich O'Neill '62 lives in Marietta, Georgia.
Susan Hemmer '63 lives in The Retreat at Seabranch in Hobe Sound, Florida.
George Morris '66 lives in Mesa, Arizona.
Alpha Sigma Phi brother Roger Edwin Schultz '66 is retired and living in Penn Yan, New York.
James P. Jones Jr. '67 is retired and living in Pennsboro, West Virginia.
Earle Nestmann '68 was honored by York University in Toronto, Canada, where he received graduate degrees in biology. He is the President of Health Science Consultants Inc. and was recognized with the Outstanding Contribution Award for making "a significant contribution to the advancement of York and its students through exceptional service, commitment and/or philanthropic contributions."
John M. Maciaga Jr. '69 is retired and lives in Ellington, Connecticut.
Kenneth Foyder '70 is a retired school administrator and is now a court-appointed child advocate. He lives in St. Joseph, Michigan.
Kathleen Reddy-Smith '71 lives in Kingston, Massachusetts.
Cynthia Adams '78 (Alpha Xi Delta) is the owner of Cynthia Adams Piano Studio and lives in Columbus, Ohio.
Michael "Moon" Mullen '82 was a guest lecturer in Assistant Professor Lori Smith's PIO 101 class, Rock & Roll and American Culture, this fall.
James Zeller '86, PE, works for Loudoun County Department of Transportation and Capital Infrastructure. He and his wife, Sharon Brown Zeller '87, live in Ashburn, Virginia.
Wally Kandel '87 recently moved to Fountain Inn, South Carolina, to be closer to family and is now working as the North American Director for the Solvay Group Engineering and Construction.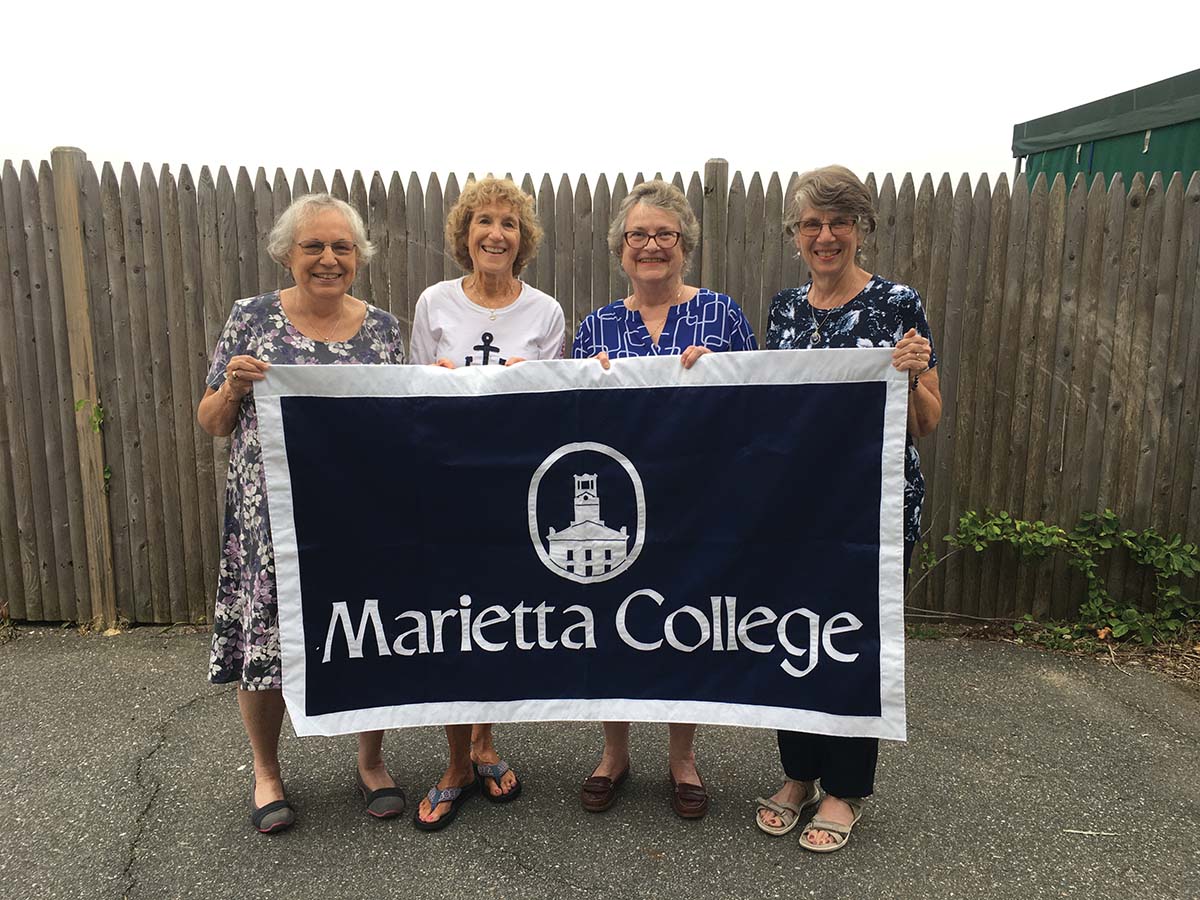 Four special alumnae from the 1960s were able to connect while visiting Cape Cod, Massachusetts, in July 2021. Pictured (left to right) are Lin Shenkelberger Webber, Andrea Long Rudolph, Susanne Derr Bock and Janet Samuelson Kowalsky. All four were charter members of the Marietta College chapter of Sigma Sigma Sigma sorority when it was established in 1963.
Julia Louise Paugstat '92 works for Passiflora Studio in Marietta, Ohio.
Becky Gasior Booth '99 is a Member Service Specialist for the American Montessori Society. She lives in Springboro, Ohio.
Darla Crigger Hadden '02, PA'04 has joined Associates in Dermatology in Middleburg Heights, Ohio, as a Physician Assistant.
Heather Dixon '03 is Program Manager (web development) for the Nashville (Tennessee) Software School.
Maureen McPherson Hoey '04 lives in Brigantine, New Jersey.
Jordan K. Herrick '06, a member of Bailey & Wyant PLLC's Charleston office, has been selected for the 2021 Class of Generation Next: 40 under 40, honoring the up-and-coming leaders of West Virginia.
Craig Sundstrom '07 joined Amazon Web Services as the Senior Manager for Energy & Environment Public Policy in June 2021.
Derek Cummings '08 is the General Manager at Retail Products Solutions.
Elicia Banks-Gabriel '08 was promoted to Senior Vice President of Talent & Culture at One & All — a performance agency for social good — in Los Angeles, California.
Adam Rockhold '08 was promoted to Director of Market Operations at Actalent in Charlotte, North Carolina.
Aaron Berger '09 and Leah Mendenhall Berger '11 welcomed their first child, Nolan Wyatt Berger, on March 2, 2021. Aaron is the Associate Director of Graduate Recruitment at Kent State University.
Kimberly Nelson Sheasley '10 joined Wondersign, a software company that develops and maintains the leading catalog data syndication platform for in-store kiosks and tablets, as a Product Marketing Coordinator.
Jordan Thompson '11 recently joined Park National Bank in Zanesville, Ohio, as a Vice President for Commercial Lending.
Following more than a decade of working for TMC, a division of C.H. Robinson, Jacob Verdoorn '11 joined RPA Labs as a Director of Product.
Dongyu (Julia) Li '12 was promoted to Senior Recruiting Coordinator with Salesforce in the Dallas-Fort Worth area.
Alexandra Claire Loucks Weissling '12 is now the Talent & Organizational Change Consulting Manager for Accenture and lives in San Francisco, California.
Cody Clemens '13, Mark Hirschfeld '09 and Ashley Wollam '08 were awarded the 40 under 40 Award from Delta Tau Delta Educational Foundation as part of the foundation's 40th Anniversary Celebration.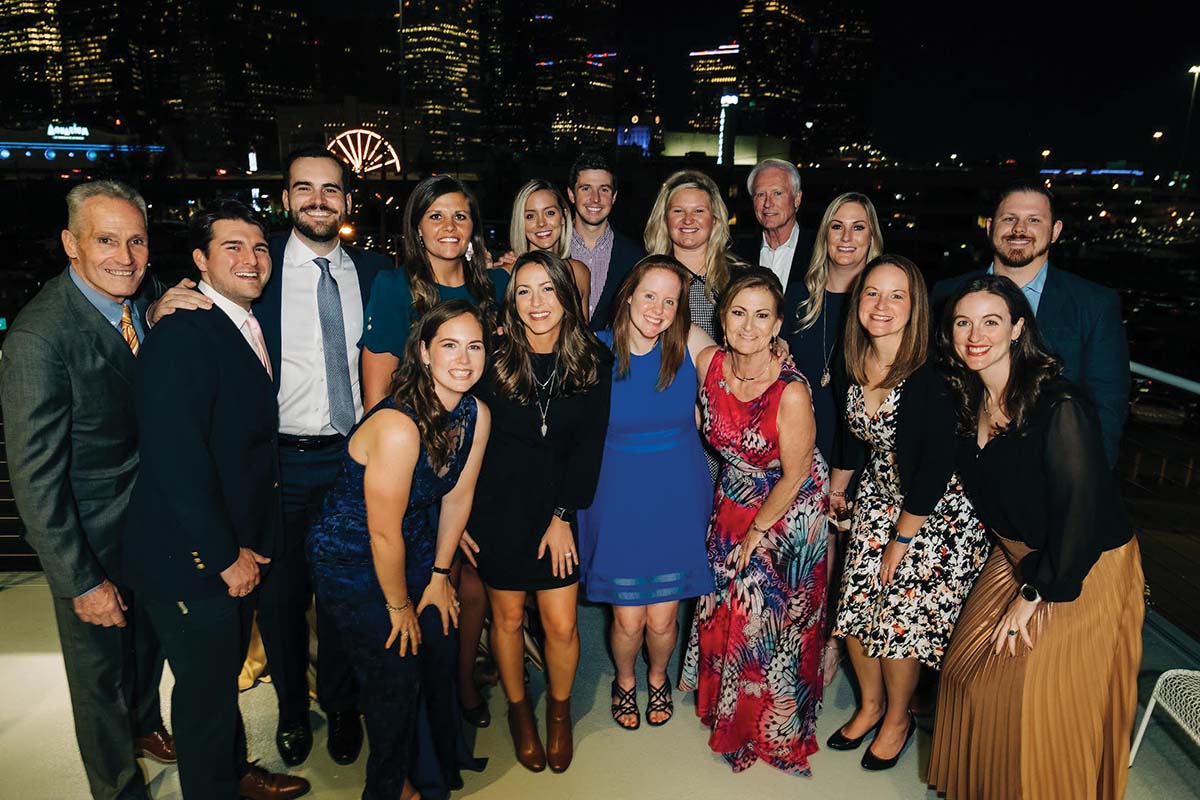 Brittany Metcalf '13 and her husband, Levi Dein, eloped in 2020 and recently had their wedding celebration in Houston. Alumni in attendance included (front row, from left) Jim Metcalf '79, Nico Richey '13, Brittany Metcalf '13, Chelsea Doutt Singleton '13, Rachel Jones '12, Barbara Lantelme Metcalf '79, Beth Bennon Jones '07 and Kathryn Patton '10; (back row, from left) James Metcalf '15, Aleisha Guiler '13, Ally Jenkins Kimmey '13, Scott Kimmey '13, Danielle Lang Potts '13, Bill Patton '66, Candice Miller '04 and Jeremy Jones '07.
Alex Toth '13 was recently named the Controller at NNI Construction in Cleveland, Ohio.
Mary Roberts '14 returned to North Platte, Nebraska, in September to assume the role of Marketing Manager for Great Plains Health. Mary lived in North Platte for almost three years while working as a television journalist with NBC Nebraska. In 2018, she returned to her alma mater as the College's Video Producer.
Tyler Baltzell '15 has joined Amazon as a Senior Partner Manager in New York City following four years with Google.
Brittany Curry '15 took command of the U.S. Air Force's 336th Training Squadron, Detachment 2, at Fort George G. Meade in Maryland. Her position gives her command over the Air Force students attending the Public Affairs Technical at the Defense Information School.
Nathalia Black '16 has been working as a Surgical Solutions Specialist with Henry Schein for nearly two years, but in July, she moved from Columbus, Ohio, to Sarasota, Florida.
Adam Fox '16 graduated from the University of Florida's Levin College of Law in 2020, was admitted to the Florida Bar and is practicing law at Estes, Ingram, Foels & Gibbs in Orlando, Florida.
Breyanne Mays '17 is married to Zachary Janus '17, and the couple lives in Bloomingdale, West Virginia. Breyanne is the Land OPs Manager for Purple Land Management.
Shauntiel Qualls '17 is a TESOL teacher at Winchester Trail Elementary School in Canal Winchester, Ohio, and was also named the Summer School Coordinator.
Nikolaus Camino '20 works as a graduate assistant in the Athletics Department at Kent State University.
Paige DeVriendt '14 and Cody Broughton '14 married in Columbus, Ohio, on May 28, 2021. Alumni in attendance included Tiffany New Parenti '14, Drew Parenti '13, Mattie Stowell '14, Breanna Appleby Salanova '13, Natalie Mayan Schlimmer '15, Abby Romesberg '15, Dani Stein '12, Lauren Franko '13, Becca Thomas '14, Sarah Campbell Spurgeon '13, Andrew Wimmer '13, Brenna Goethel '13, Maggie Pike '14, Kate Goethel Barfuss, Amanda Weissling '16, Chloe Janson '16, Mary Ervin '16, Jonathan Keener '14, Ally Welch '15, Tyler Haskin '13, John Korth '13, Sean Smithberger '13, Daniel Spurgeon '13, Joe Mahoney '13, Sean Pottmeyer '13, Cameron Tope '13, Terrance Wallace '17, Asher Saperstein '14, Alex Weissling Loucks '12, Marianne Seal Smithberger '12, Kelsey Short '12, Nick Iddings '14, Mike Coyle '14, Derek Webber '15, Kelly Sommers Robinson '16, Joe Pavicic '13, Jared Cardiel '14, Calvin Sellwood '14, Cameron Crockett '14, Chad Rummler '14, Alex Toth '13 and Catherine Sundstrom '13.
Jaclyn Mulvain '21 has been selected to participate in the 2022 Ohio Legislative Service Commission Legislative Fellowship Program. She is one of 23 fellows selected for the professional, paid, full-time position that starts in December and lasts 13 months. The fellows gain firsthand experience in state government.
On Shelves Now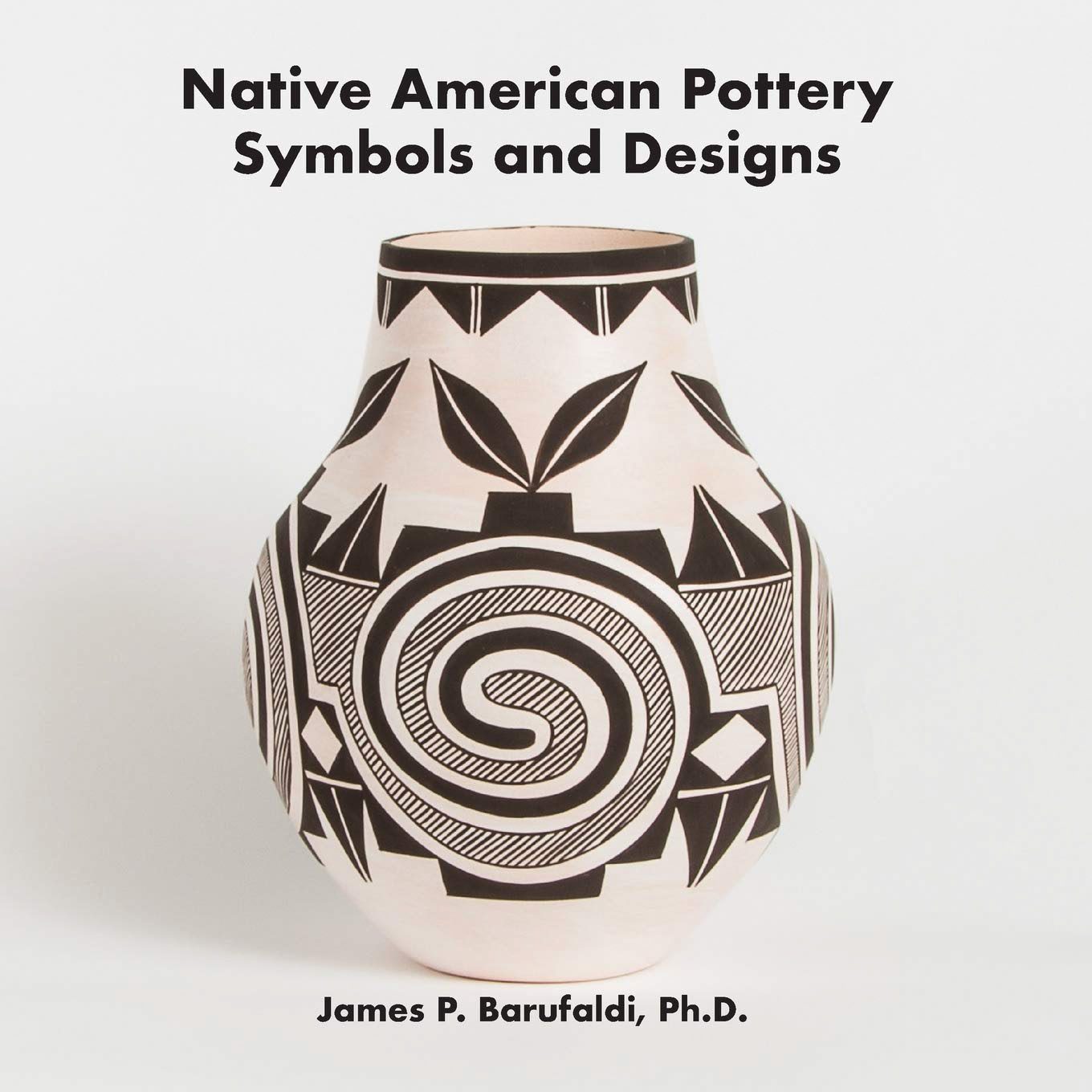 In 2015, James (Jim) Barufaldi '62 (Lambda Chi Alpha) retired from his position as Professor and Director of the Center for Science, Technology, Engineering, and Mathematics (STEM) Education at the University of Texas at Austin. In the years that followed, Jim traveled extensively to Taiwan, China, Vietnam, Cambodia, South Africa, Australia, New Zealand, Brazil, Ecuador, Iceland, Norway and Ireland, to name a few.
Having collected Native American Indian pottery since 1980, he formed the Facebook Group page Jim Barufaldi Sr., Native American Indian Pottery in 2017 to provide people with the opportunity to share and discuss information about Native American Indian pottery. The group currently has more than 4,000 members. When the pandemic halted travel, Jim wrote three books: Acoma Pueblo Pottery: Honoring the Tradition, Native American Pottery Symbols and Designs, and Journey of Acoma Potter Franklin Peters, all available on Amazon.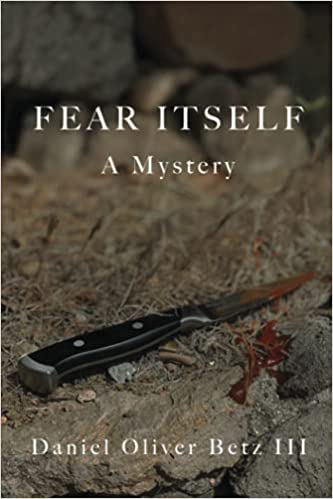 Daniel Oliver Betz III '68 has written three books over a three-year period that are available on Amazon. Broken Bones was published in 2018, Explosion was published in 2020, and Fear Itself: A Mystery was published earlier this year. He is currently working on his fourth book.
"I was an English major with a history minor. I worked in the student dining rooms bussing tables and washing dishes in between classes for three of my four years at MC. No real time for sports, clubs or anything else. I did spend considerable time studying. College was much more difficult than high school. I have lived in Lancaster County, Pennsylvania, for over 40 years now. I have gained some note as a frequent contributor to the Lancaster Newspaper. I write editorials and have had 112 published in the editorial section of the news in the past 11 years I have been submitting them."
Trustees
Kathleen M. Ruddy Henrichs '71 Dr. Kathleen Ruddy Henrichs '71 passed away on September 13, 2021, in Evanston, Illinois. She was the youngest person ever elected to serve on the Marietta College Board of Trustees.
Faculty
Dr. G. Whitmore Hancock
Dr. Whit Hancock, Emeritus Professor of Physics, passed away on July 14, 2021, in Marietta after a lengthy illness. He worked at the College from 1968 to 2000. He is survived by his wife of 40-plus years, Emeritus Professor of Education Dr. Carole Wylie Hancock '75.
Violet LeClair
Former coach, faculty member and Marietta College Athletics Hall of Fame member Violet LeClair, of Hickory, North Carolina, passed away on August 10, 2021. She worked at the College from 1974 to 1986.
Dr. Gamaliel Perruci
Dr. Gama Perruci, Emeritus Dean of McDonough Center for Leadership and Business, passed away on July 9, 2021, after a courageous battle with cancer. He worked at the College from 1999 to 2021.
Dr. Stanley Radford
Dr. Stanley Radford, Professor of Physics, of Stockbridge, Michigan, passed away on August 6, 2021. He worked at the College from 2001 to 2006.
Staff
Mildred (Millie) McCain
Millie McCain, Executive Secretary to six vice presidents in Finance and Administration, passed away on July 15, 2021. She worked at the College from 1981 to 1999.
Mary Rice
Mary Rice, Director of Health Services, of Marietta, Ohio, passed away on October 28, 2021. She worked at the College from 1972 to 1996.
1940s
Lois G. Jackley Padden '48 (Alpha Xi Delta) of Vienna, West Virginia (8/19/2021).
1950s
S. William Larson '51 (Lambda Chi Alpha) of Toms River, New Jersey (5/30/2021).
Matilda Buchbinder Brust '52 (Phi Beta Kappa) of New York, New York (9/22/2021).
James H. Hyde '53 of Augusta, Georgia (7/20/2021).
Spurgeon C. Crosby II '54 (Alpha Tau Omega) of Diamondhead, Mississippi (8/11/2021).
James D. Lucas '54 (Lambda Chi Alpha) of Camden, Ohio (9/12/2021).
Robert D. Battin '57 of Greensboro, North Carolina (4/10/2021). He is survived by his brother, Dale E. Battin '60.
Wilbert W. Boden '57 of Hailey, Idaho (7/15/2021). He is survived by his wife, Alice Whitehead Boden '58.
1960s
Suzanne Ogle '60 (Chi Omega) of Marietta, Ohio (6/23/2021).
Robert R. Berdais '61 of Post Falls, Idaho (9/23/2021).
David F. Brownell '62 (Alpha Sigma Phi) of Concord, Massachusetts (7/7/2021).
Harvey S. Ernest '62 (Tau Kappa Epsilon) of Greensboro, North Carolina (6/23/2021). He is survived by his wife, Elaine Pastor Ernest '64.
John R. Forbes Jr. '62 (Delta Upsilon) of Marietta, Ohio (8/3/2021). He is survived by his wife, Peggy McAdam Forbes '63; brothers, Randall Forbes '72, Robert Forbes '69 and Thomas Forbes '64; and sisters, Susan E. Forbes '71 and Cathryn Forbes Hamman '74.
Jerry J. Wagner '62 of Marietta, Ohio (9/14/2021).
George E. Fanady '63 of Wilmington, North Carolina (8/18/2021).
Robert S. Fortin '64 (Alpha Tau Omega) of Weston, Connecticut (7/1/2021). He is survived by his wife, Betty Popper Fortin '64.
Kenneth G. Himelrick '64 of Parkersburg, West Virginia (6/12/2021). He is survived by his son, John K. Himelrick '98, and his daughter, Sara Himelrick Hassett '92.
Leslie A. Gould Lawrence '64 (Chi Omega) of Weymouth, Massachusetts (7/17/2021).
Anthony T. Lesh '65 (Delta Upsilon) of Cleveland, Ohio (6/6/2021). He is survived by his daughter, Samantha Lesh Ogden '95.
James S. Hammond '69 (Tau Epsilon Phi) of Winter Haven, Florida (6/10/2021).
1970s
Marjorie E. Pekkala Kirkpatrick '70 of Buena Vista, Colorado (3/9/2021). She is survived by her daughter, Cristie Kirkpatrick Woodbury '84, and her son, Scott Kirkpatrick '86.
Nancy L. Schwartz-O'Dell '70 of Marietta, Ohio (9/21/2021).
Charles D. Hercher '71 (Alpha Tau Omega) of Crossville, Tennessee (5/15/2021).
Dean M. Balice '72 of Chicago, Illinois (7/9/2021).
Thomas M. Truck '72 of Columbus, Ohio (8/13/2021).
Charles S. Armistead Jr. '73 of Elkview, West Virginia (8/8/2021).
Michael A. Schumacher '73 of Canton, Ohio (8/12/2021).
Earl R. Loew '76 of Fredericksburg, Virginia (5/30/2021).
Thomas J. Lambiotte '77 of Mineral Wells, West Virginia (7/12/2021).
Scott A. Hollinger '79 of Pittsburgh, Pennsylvania (8/13/2021).
1980s
Jeffrey Ash '86 of Marietta, Ohio (7/2/2021).
Camille Dumonthier O'Connor '86 (Chi Omega) of Fort Wayne, Indiana (10/19/2020).
1990s
Lou Ann Pinkerton Hamilton '90 of Painesville, Ohio (6/18/2021). She is survived by sisters-in-law Elizabeth A. Hamilton '91 and Dina Pinkerton '94.
Crystal S. Feather Colon '92 of Edgerton, Ohio (9/30/2021).