All of the work, all of the complications, all of the uncertainties — all of it was worth it.
Andrew Novak '22 sits slightly back in his chair and lets out a sigh of relief as he begins to talk about what went into earning the re-chartered status for the Lambda Chi Alpha fraternity during Fall 2020 semester.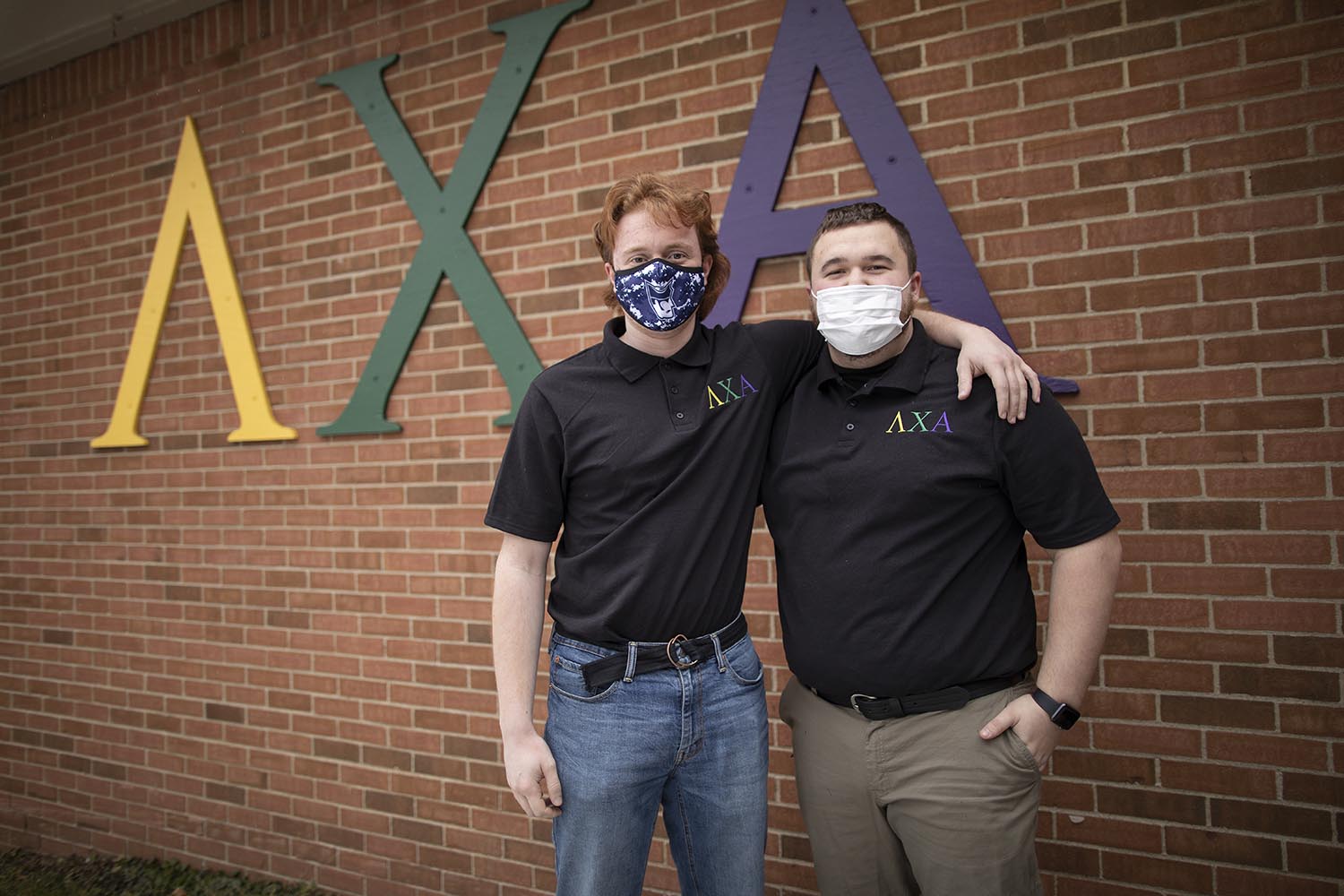 "Alex Dimon (class of 2021), our former President, was that guy for us," says Novak, who is the current President. "He started everything."
As early as 2016, members of the Lambda Chi Alpha fraternity knew that the College's declining enrollment numbers would be their biggest challenge — and within a couple of years, the worst-case scenario played out and the nearly 80-year-old fraternity dissolved. During the 2019 spring semester, a group of men began talking about what it would take to regain the international charter. Under Dimon's leadership, work began in-earnest the following semester to progress from being a colony to a chartered chapter.
"We had to meet the standards set by international — campus average, involvement, operating our philanthropies and other things, and then when we were able to prove that we met them, we put in our application for rechartering," Novak says. "On October 19th, we finally got approved and earned our charter back.
The fraternity is located in the Pioneer House and has 16 brothers. Their advisor is Nathan Bradley, who works in the Theatre Department.
"Nathan did a lot of the hands-on work as our advisor, and Don Ritter '81 and Kevin O'Neill '87 gave us the financial aid we needed to start up," Novak says. "I hope we've done them proud to see our fraternity back.
"We're tackling a lot right now. It really is a blessing to bring something this amazing back to campus. We target men not looking for Greek life. We target men who aren't looking to be a part of Greek life and we show them that Lambda Chi is a unique experience."