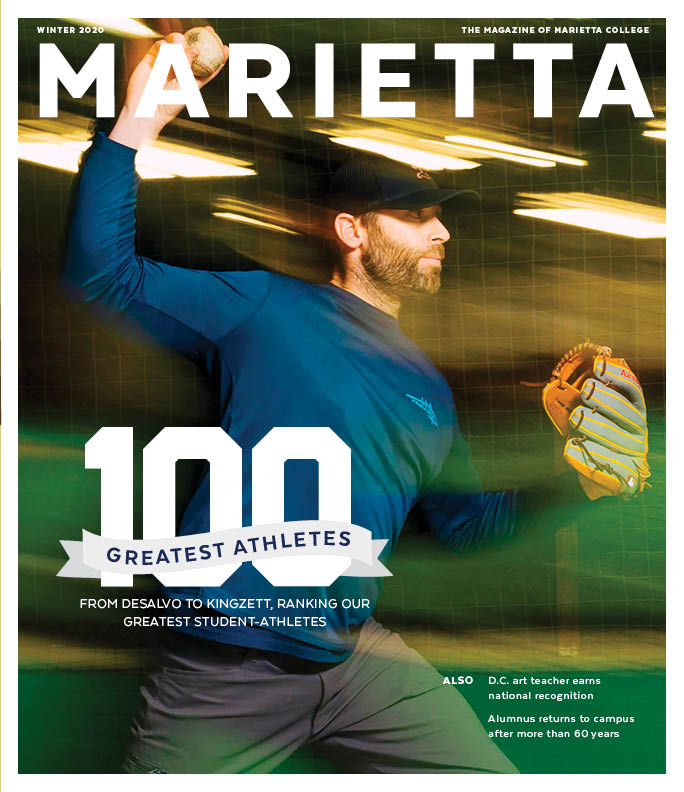 Winter 2020
Whether they donned the pinstripes for the Etta Express or they rowed for one of the College's historic Varsity 8+ boats, Marietta College's student-athletes have provided countless memorable moments for Pioneer fans. In this edition of Marietta Magazine, we rank the top 100 student-athletes of all time.
These former student-athletes achieved milestones at Marietta — including winning championships, setting OAC records and dominating their sport — and some continued their athletic achievements at the professional level.
This edition also highlights alumni such as Ashley Thomas '12, Dan May '03, MCM'09 and Claire Reintgen Smullen '08 for the impact they've made on students in their communities.
As always, the Class Notes section is where you can share your news — whether you are retiring, having impromptu reunions with classmates or switching jobs. You may submit your note or a story idea at marketing@marietta.edu.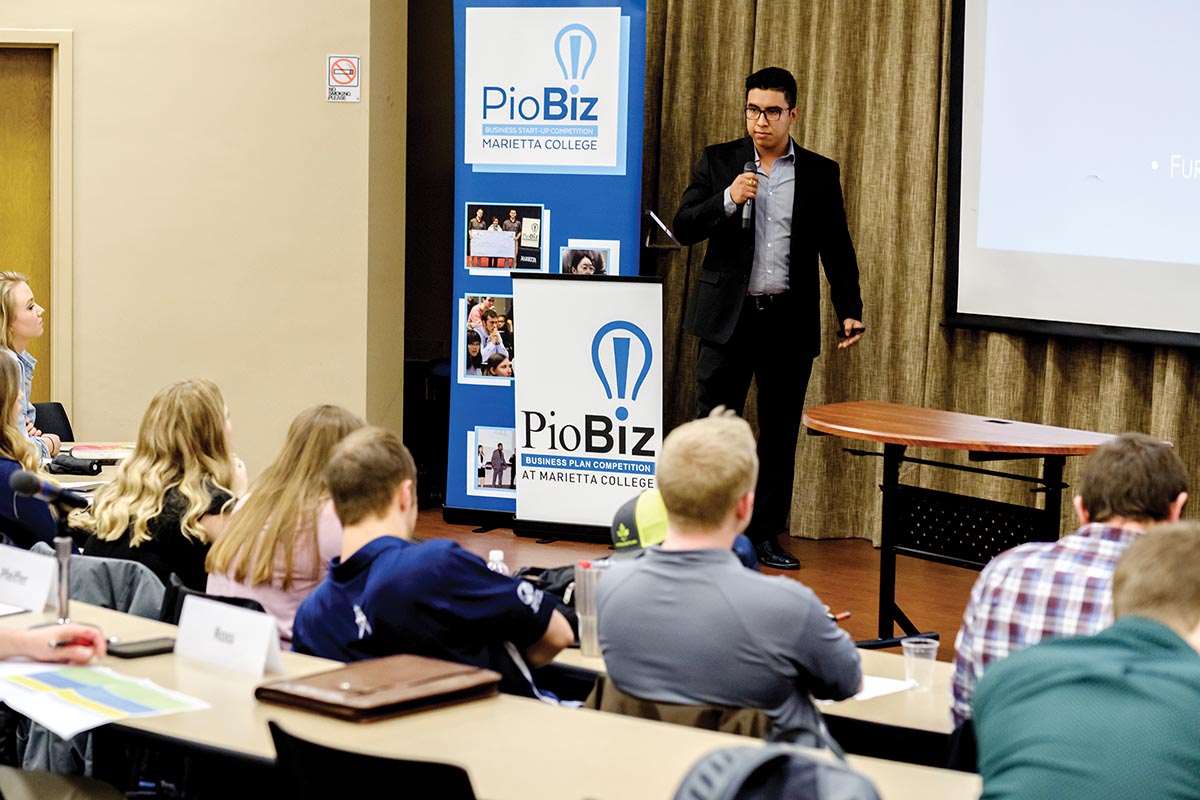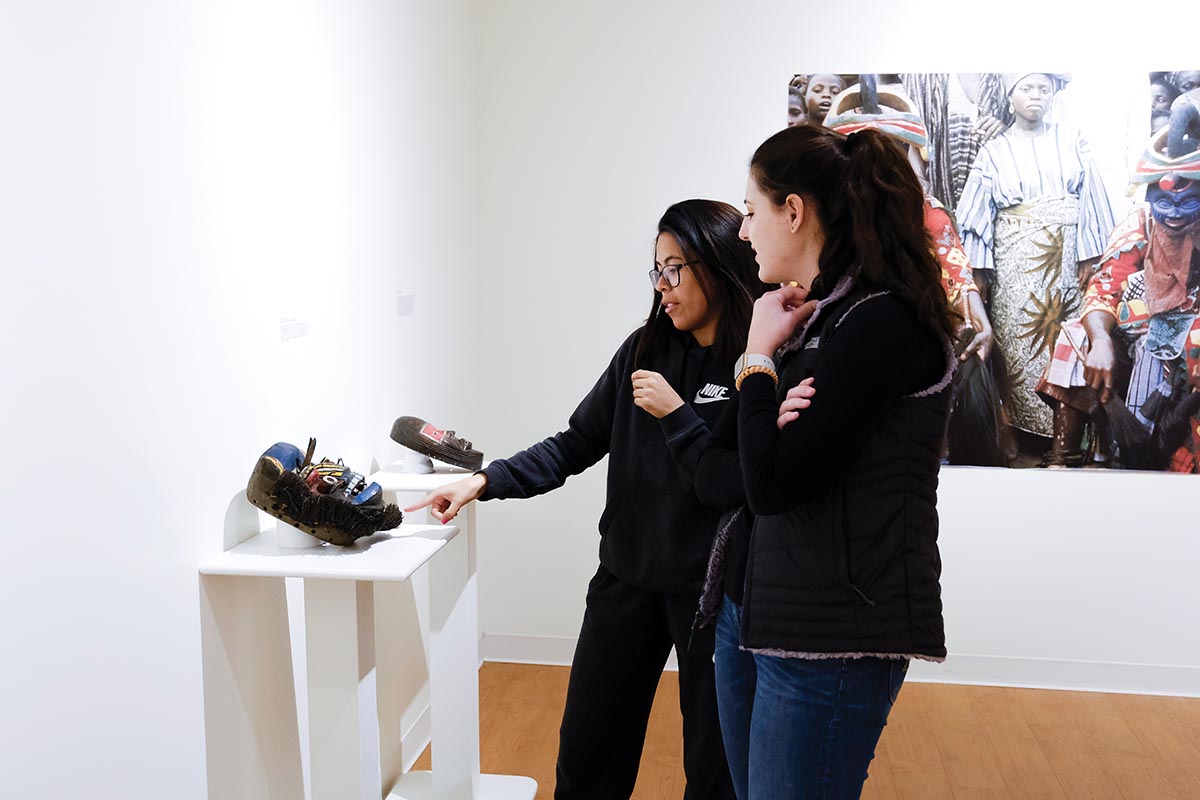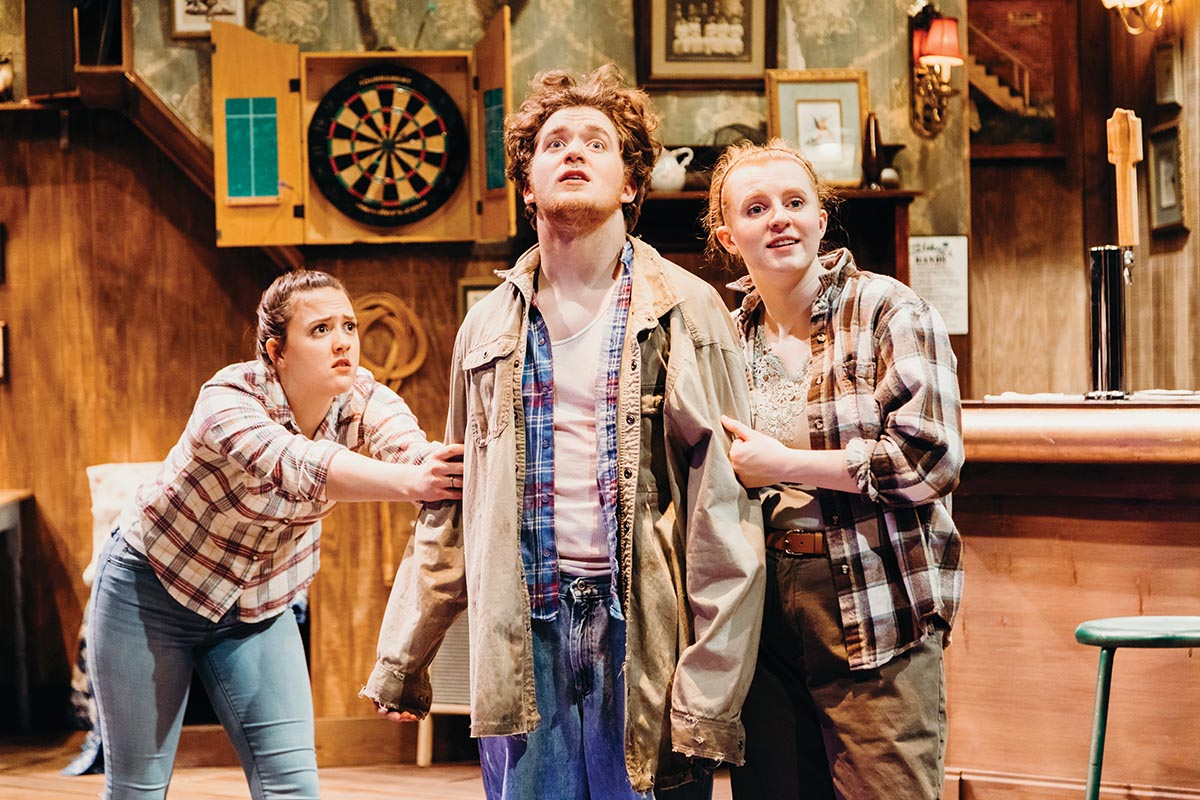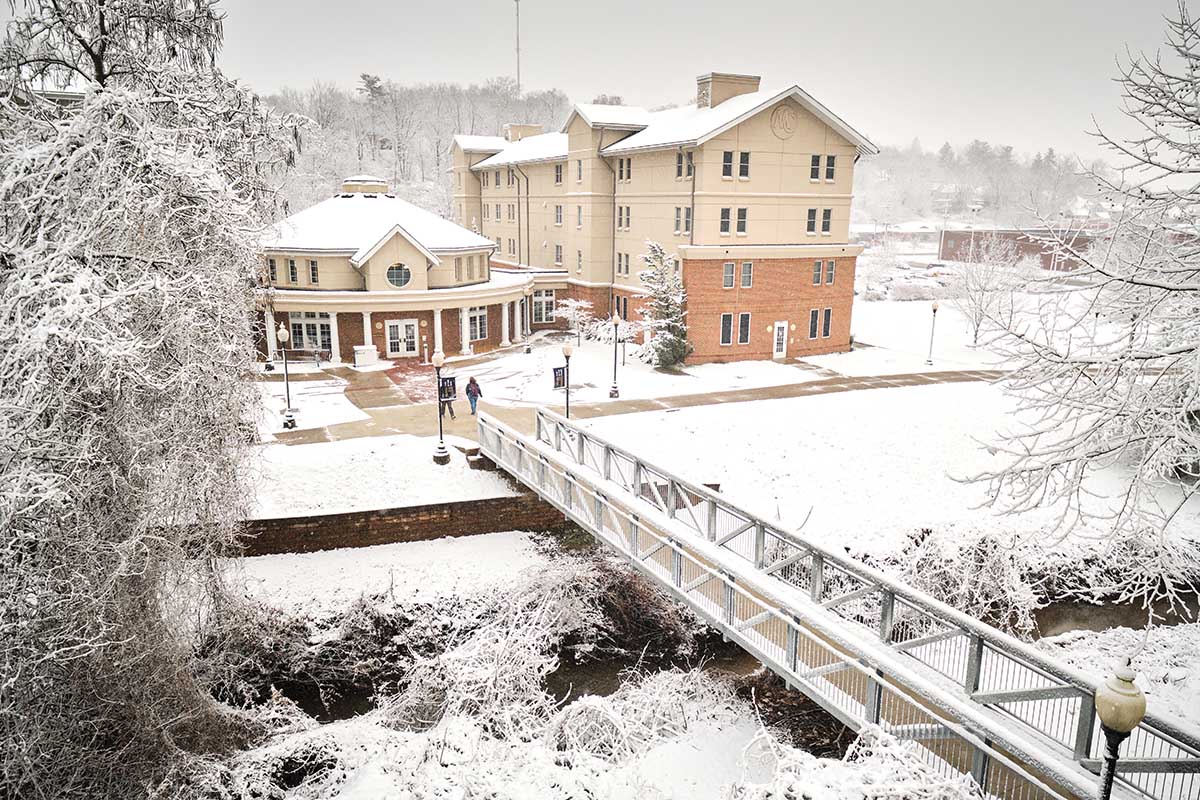 > (Top) Petroleum Engineering major Luis Chao '21 competed in Round 2 (Proof of Concept) of the PioBiz Competition with his partner, Abdulaziz Boyabis '20. Their product was Vero Valerio Men's Luxury Apparel. 
> (Top left) France Moise '20 and Dani Reed '21 attended the opening of Gallery 310's Rites and Passages: Selected Artifacts from the Marietta College African Art Collection. 
> (Top right) The Milton Friedman Lecture featured economist and journalist Dr. Allison Schrager, co-founder of LifeCycle Finance Partners, LLC, presenting "Managing risk in an uncertain economy: What we can learn from surfers, studs and sex workers." 
> (Bottom left) Madison Roe '20 ("Peegan"), Sam Bartlett '22 ("Christy") and Grace Tomasko '22 ("Widow Quin") entertained audiences during the Theatre Department's production of The Playboy of the Western World: An Irish Comedy, which was directed by Lisa Grande. 
> (Bottom right) Light snow blanketed campus earlier this year.
---
Feature
Top 100 Pioneers
From setting records to achieving All-America status to playing in the pros, numerous student-athletes have made their marks on Marietta College's varsity athletics program. This edition celebrates the Top 100 Pioneers in Marietta's history.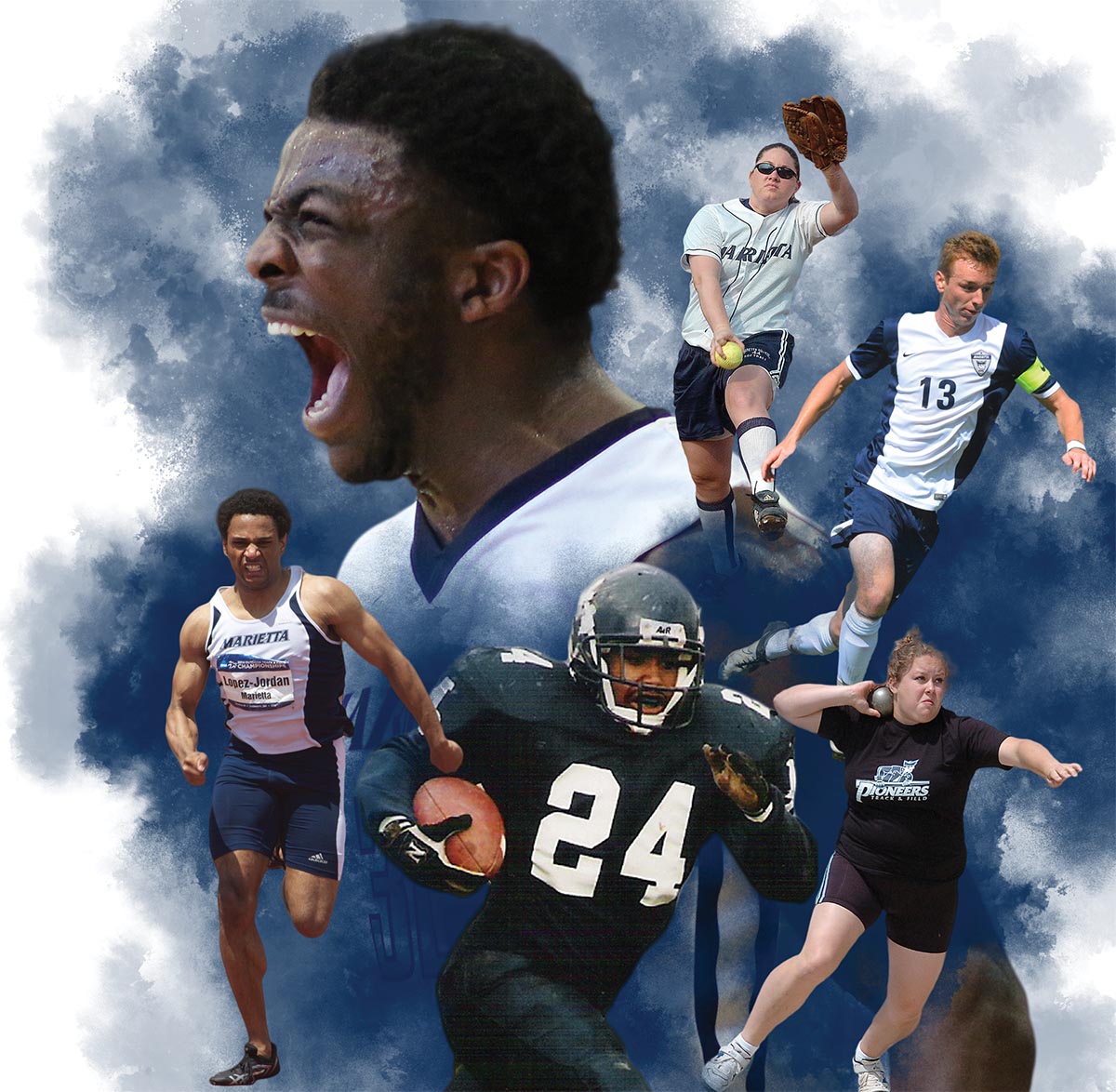 ---
Making Memories
The Comforts of Home
Spirit Week 2020 offered students the chance to get creative, get dressed up, get competitive and get loud.  
String Art Night, a Valentine's Game Show, men's and women's home basketball games against Ohio Northern, and a Founders Formal Dance gave students plenty of opportunities to meet up with friends and show their Pioneer Spirit.
---
Marietta Scene
Letter from the editor, and letters from readers
College Support
Houston-area alumni have shown an amazing commitment to Marietta College by hosting a golf tournament for the past 15 years and have raised more than $100,000. The 2019 outing was their biggest year, as they eclipsed $19,800 — making the total for the past four years nearly $46,000.
More than 100 people, including 40 Marietta College alumni, registered for the November 1st tournament, which included 35 companies being represented.
The annual event began in 2004 when Marty Hupp '86 and the late Larry Stoltzfus '86 were looking for a way to give back to their alma mater. In recent years, Hupp and Zach Stoltzfus '15, Larry's son, have hosted the event and the Eastern Texas Regional Association — especially under the leadership of Stephanie Esparza Peloquin '06, Elizabeth Bennon Jones '08 and Aleah Telek Esparza '09 — has helped organize and collect donations.
---
Ohio Pioneers
Since before David McCullough's book The Pioneers hit bookshelves in May 2019, Marietta College's Legacy Library has welcomed visitors to its Ohio Pioneers exhibit.
953 
Visitors from April 15 to December 17
5 
Display Cases
95 
Most visitors on one day (October 11)
4,542 Miles 
Distance traveled from Lahaina, Hawaii to see the exhibit
256 
Days open as of February 15
11 
Interpretive panels
40 
Historical objects

Navy Blue & Quote
"I think of faculty research in terms of a parade. I always want to be in the parade, and I know I won't be at the front of it, but at least I'm not standing on the sidewalk watching it go by."  
— Dr. Mark Sibicky, McCoy Professor of Psychology
Sibicky, a 30-year veteran of Marietta College's faculty, is listed as the first author of the research article Psychological Misconceptions and Their Relation to Students, which is featured in the journal Teaching of Psychology. Also listed as authors are former Marietta College faculty member Dr. Chris Klein and alumna Emily Embrescia MAP'17.

During Marietta College's fourth annual Day of Giving, which was held on February 14th, at least one student from each of the Classes of 2020-2023 made a donation. Also, a few prospective students made a gift. Here are some other impressive numbers from the day.
Doners: 
1,211 (70% increase)
$ Raised: 
$192,657 (85% increase)
# of States: 
41
# of Countries: 
7 (not including the U.S.)
Top Greek: 
Chi Omega - 12.4% participation
# of Advocates: 
104
---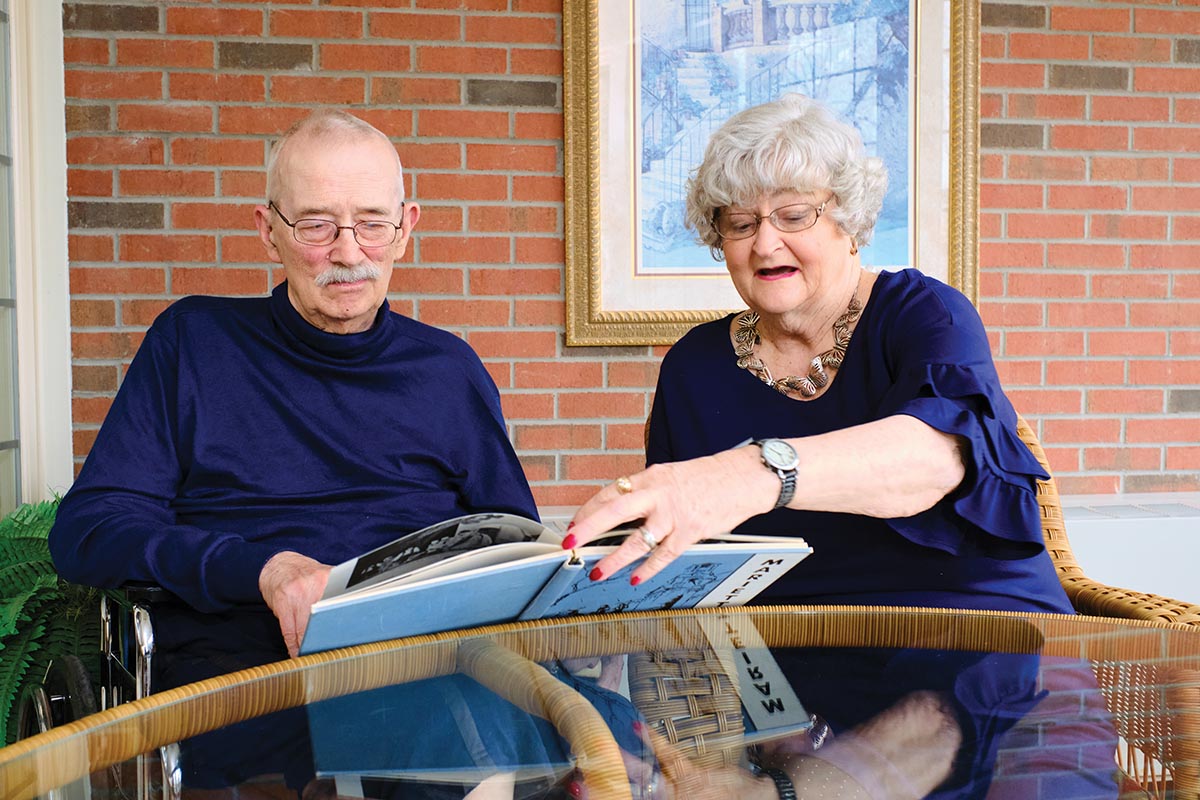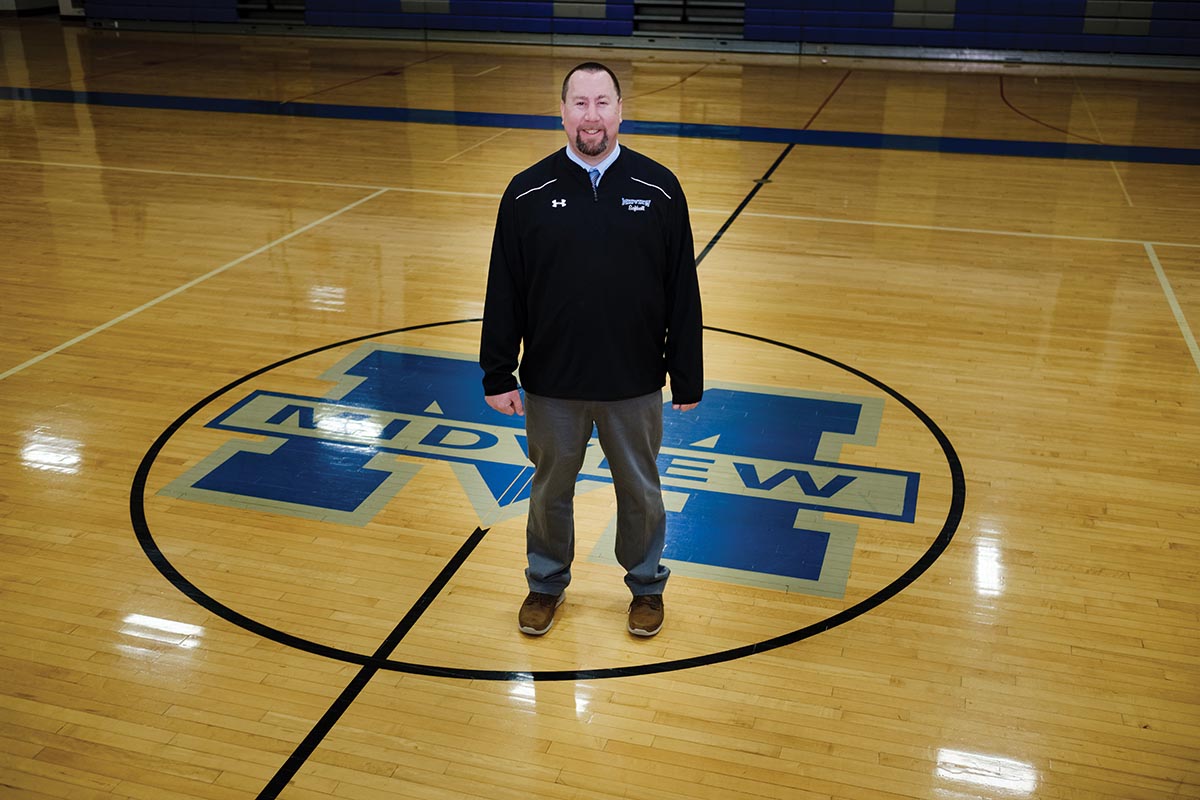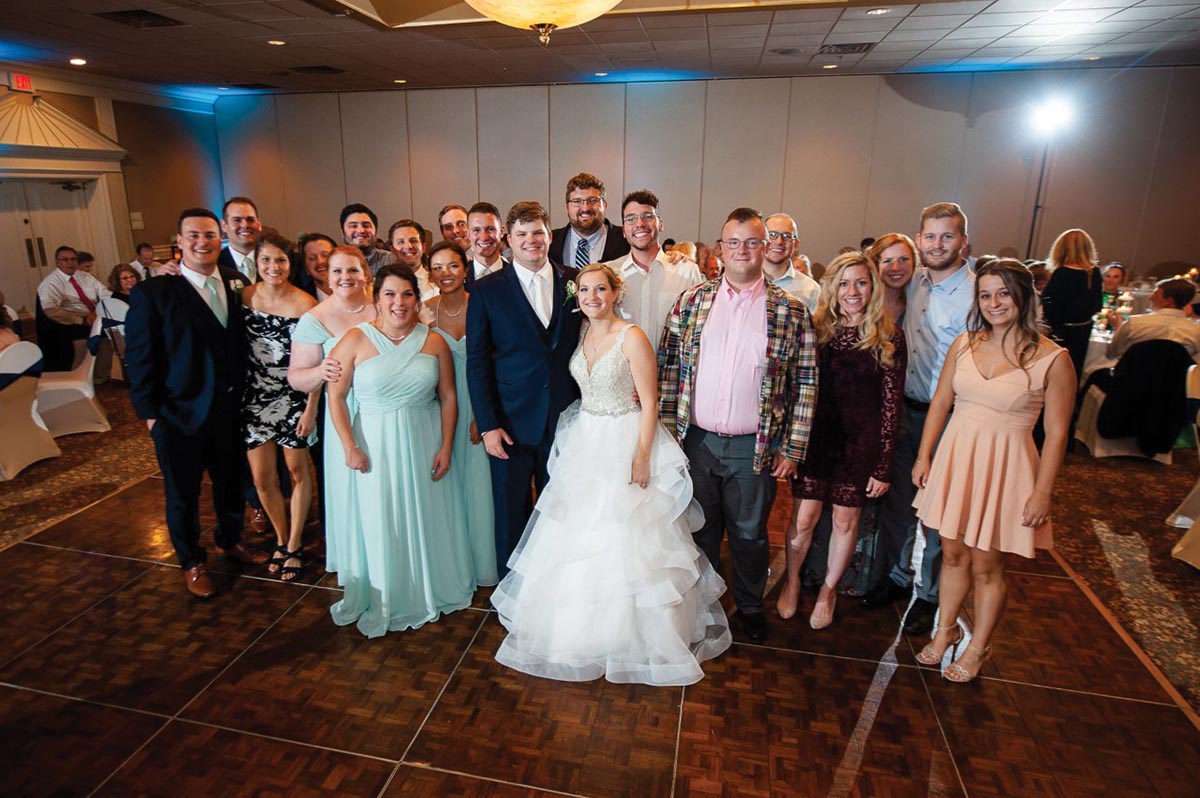 ---
Celebrating Founders Day
In keeping with tradition, Marietta College honored its 185th birthday by recognizing a number of faculty, staff and community members during the Founders Day Celebration.
John G. and Jeanne B. McCoy Teaching Excellence Professorship: 
Dr. John Grosel
Edward G. Harness Outstanding Educator Award: 
Dr. Mary Barnas, Dr. Tanya Judd Pucella & Dr. Michael Morgan
Innovative Teaching Award: 
Dr. Brandon Downing
Research Award: 
Dr. Robert McManus & Dr. Alexandra Perry
Douglas Putnam Faculty Service Award: 
Dr. Roger Pitasky
Major Advising Award: 
Dr. John Fazio
First-Year Advising Award: 
Dr. Michael Morgan
Marietta Community Leadership Award: 
Dr. Lynn Bostrom & Dr. John Tynan
Dr. Jean A. Scott Staff Award for Distinction: 
Wendy Thieman & Gillian Keeley
Douglas Putnam Collaborative Staff Service Award: 
Tara Meagle
Patriot Award: 
Laurie McKain & Linda Adelson
Staff Award for Mentoring: 
Greg Myhr & Linda Roesch
Linsley Community Partner Award: 
Marietta Main Street, Perry and Associates CPAs, Marian Clowes, and Carl '64 & Judy Heinrich '66
Outstanding Education Volunteer Award: 
Cheryl Arnold
The Big 3
The Theatre at Marietta College continues to produce crowd-pleasing shows each year, and the 2019-2020 season is no different. In November, Associate Professor Andy Felt directed six performances of She Kills Monsters.
462 
Number of Tickets Issued
84 
Number of Students Involved
20 
Number of Monsters Killed Per Performance
---
Ashley Thomas '12
Alumna Wins Historic Election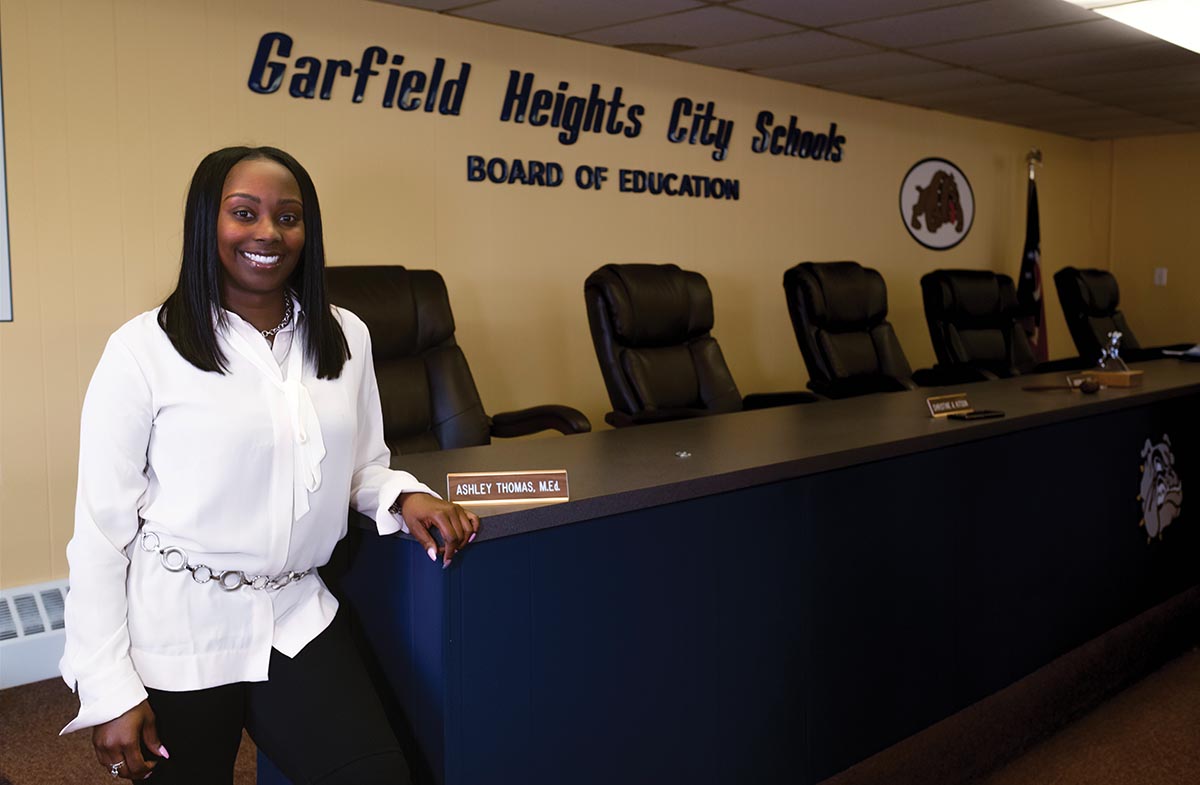 "I ran a citywide campaign, knocked on a lot of doors, canvassed businesses and spoke to a lot of community members. Our school board hadn't changed in 20 years, but our student population did. Our district is about 85 percent minority and comprised of five schools. Our city just celebrated its 100th year, and I'm the first African-American elected for a full term on the school board. Our district offers a good education, and our board is working together to improve the way the district works. The community is very open about what they want to see happen, and they were ready for a change!"
Biography:  As a Care Coordinator for Catholic Charities, Diocese of Cleveland, Ashley developed a passion for connecting local youth with resources needed to improve their lives — but she knew she could do more. After helping one of her friends transition into public service and acting on advice by teachers in Garfield Heights City Schools, Ashley decided to run for a seat on the district's Board of Education. In honor of her historic win, Garfield Heights Mayor Vic Collova created a proclamation declaring February 21, 2020, Ashley Thomas Day throughout the city.
---