Get Connected with Marietta
Prepare to become a financial analyst, portfolio manager, venture capitalist and more.
Success in the world of finance takes hard work, skill and plenty of experience. It takes a PIONEER.
Marietta College Finance majors graduate with an edge over their competition — their education blends an in-depth study of this field with a strong liberal arts base.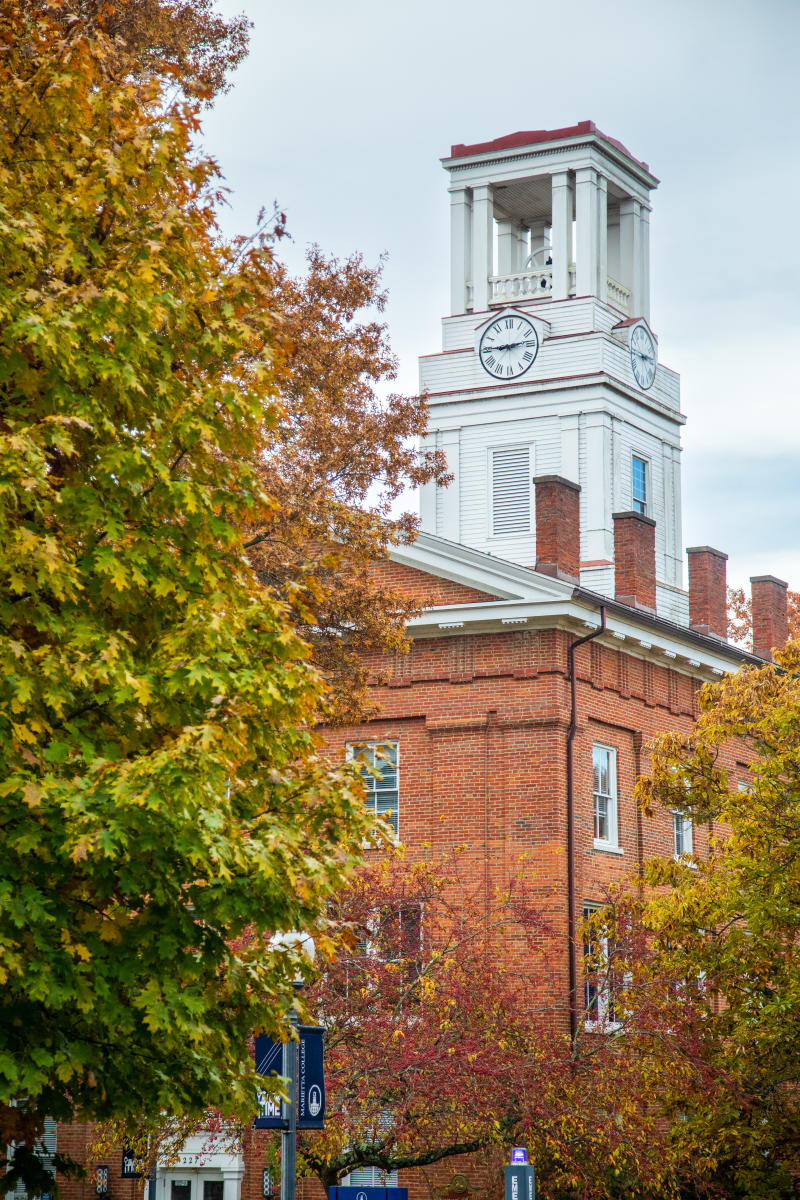 The Finance Major
At Marietta College
Our faculty — who are industry-tested and highly regarded in their fields of study — help students develop the technical skills and abilities needed to identify investors' needs and to analyze investments and corporate finance. Our majors gain a broad understanding of every element of business, including economics, accounting, and statistical analysis.
Majors have access to Marietta College's Student Investment Fund, which provides each student with real-world, hands-on experience in security analysis and portfolio construction through the management of an actual investment portfolio. Class participants are collectively in charge of the investment decisions and the overall portfolio composition of the fund. Security selection is based on the value investing philosophy.
Marietta's Finance majors develop the quantitative skills required to understand the market and the ability to communicate effectively with clients. Our graduates are driven to succeed and possess the skillsets that employers and graduate programs seek out.
Earning a Degree in Finance
Interested in Finance
Contact this Undergraduate Program
Dr. Duong Le • 740.376.4769 • dtl001@marietta.edu
PROFILES OF PIONEERING SPIRIT
I, Pioneer
Blazing New Trails
Read stories of people who are committed to making an impact in their professions, their communities and beyond.
Our pioneers have the knowledge, the passion and the courage to pursue change for the greater good, to make a difference in the lives of others, and to pave the way for generations to come.
What You Can Do With a Finance Degree
Marietta's Finance major is part of the McDonough Center for Leadership and Business, which is located in both Andrew U. Thomas Hall and the McDonough Center. Our majors complete an internship and a practicum course before they graduate, ensuring they are prepared to enter the workforce or attend top-rated graduate programs around the nation. Marietta College alumni can be found working at banks, financial services companies, and as successful consultants.
Types of Careers You Can Expect
Investment Banker
Actuary
Portfolio Manager
Quantitative Analyst
Securities Trader
Financial Planner
Financial Analyst
Economic Analyst
Recent Internships
Goldman Sachs
Ernst & Young
Morgan Stanley
Peoples Bank
KeyCorp
United Bank
PNC Bank
PriceWaterhouseCoopers
Related Programs
See More of Marietta