Get Connected with Marietta
In the spirit of academic excellence and leadership qualities encapsulated in a Marietta College education, the Bachelor of Music in Music Education program challenges one to realize their potential and become a leader of in the profession.
This major requires coursework that prepares each student for multi-age (PK-12) licensure in music within an environment that provides the individual attention and specialized courses needed to achieve success. It challenges each student to not only develop their musical and pedagogical skills but to develop an understanding of the issues and theories impacting the future of music education in the United States and to become an advocate for music in our schools.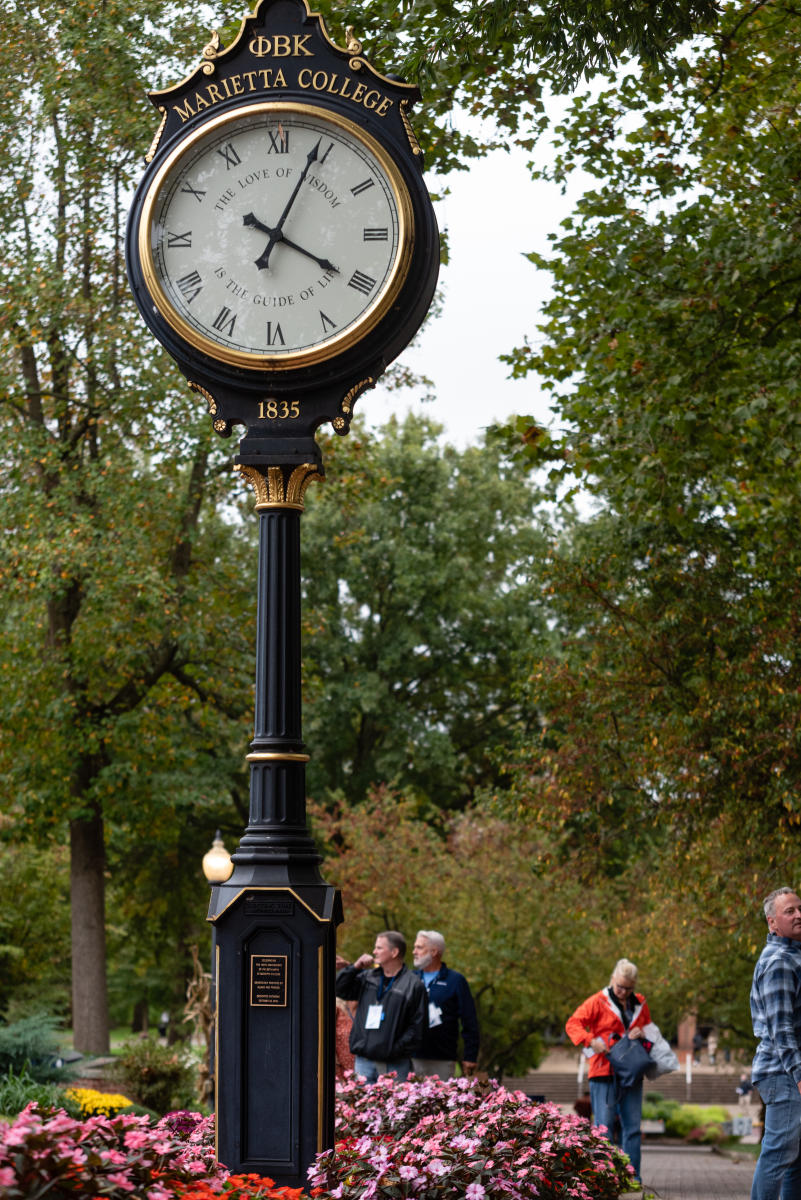 The Music Education Major
At Marietta College
Our major in Music Education requires a broad range of courses needed to prepare its graduates for multi-age music licensure within a liberal arts context. In addition to their core music and education courses, music education majors refine their skills through more than 180 contact hours in conducting and rehearsal techniques, over 150 field experience hours prior to student teaching, pedagogy courses, a course in teaching music with technology, a three semester conducting sequence, and a selection of elective courses based on each student's music specialization. All of the major's teaching methods courses are taught within the music department with only 18 hours in other disciplines, including Education & Psychology.
This curriculum is designed to attract the finest future music educators and provide them with opportunities for personalized instruction. Admission each year is based on previous academic success, a performance audition, a music résumé, and a personal interview. Housed within Marietta College's challenging liberal arts environment, each class of majors forms a unique learning community that includes frequent individual contact with professors, performance opportunities to help you become a successful musician, a focus on practical knowledge to help you become a successful classroom teacher, and the knowledge and tools you need to become a future leader.
Earning a Degree in Music Education
Interested in Music
Contact this Undergraduate Program
Dr. Jay Dougherty • 740.376.4689 • jay.dougherty@marietta.edu
PROFILES OF PIONEERING SPIRIT
I, Pioneer
Blazing New Trails
Read stories of people who are committed to making an impact in their professions, their communities and beyond.
Our pioneers have the knowledge, the passion and the courage to pursue change for the greater good, to make a difference in the lives of others, and to pave the way for generations to come.
Related Programs
See More of Marietta